This is an addon which turns the husk into a lucky block. A lucky block is similar to a chest in that it adds an exciting moment to the game because you never really know what you will get. Break the block to find out if luck is on your side!
Creator: Vladu11, Twitter Account
How does it work?
As the lucky block replaces the husk you will have to head out into the desert to find one in survival mode. If you don't want to go for a hunt then find the husk spawn egg in the creative inventory and use it to spawn a lucky block.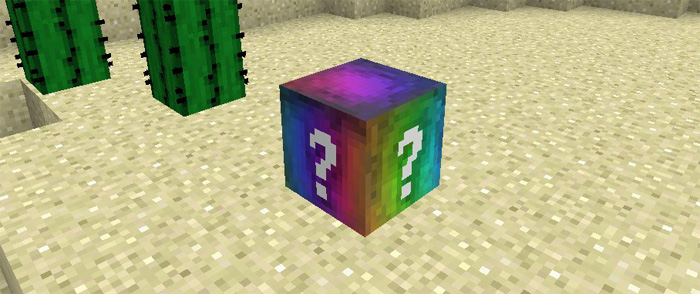 Hit it one time to destroy it.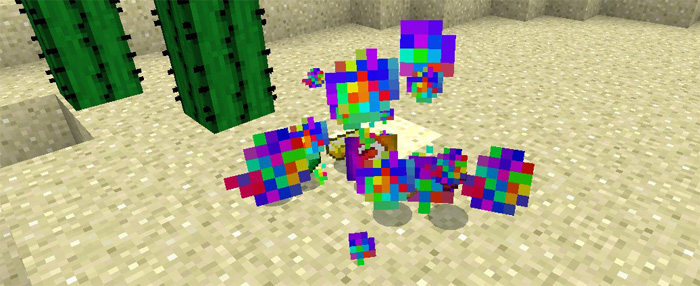 The main thing I like about this lucky block addon is that it's a good variety of items which can spawn, including ones of less value. This makes breaking one a little bit more exciting as you don't know for certain what you will get.

There are 37 different items which can spawn. Here's a full list of them all.
Iron Ingot
Cookie
Melon
Fermented Spider Eye
Golden Carrot
Lead
Diamond Horse Armor
Brick
Fish
Nether Wart
Diamond
Gold Ingot
Stick
Redstone
Coal
Magma Cream
Quartz
Slime Ball
Cauldron
Brewing Stand
Flint
Enchanted Apple
Experience Bottle
Blaze Rod
Rabbit Foot
Sugarcane
Saddle
Cake
Leather
Ghast Tear
Nether Star
Blaze Powder
Emerald
Golden Apple
Nametag
Fire Charge
Installation
Do you rather download a .ZIP file for this addon? Click here.