The VoxelSniper Mod lets you effeciently create structures of all kinds of different shapes by the simply use of a bow and arrows. It provides a great settings interface where you can toggle and set several kinds of parameters, such as diameter, block ID and much more. The mod also comes with a painting function which allows you to paint structures with a set block ID.
Creator: wilco375
VoxelSniper Settings
Tap on the bottom-right V button to access the VoxelSniper settings. Here you can change the following settings:
Mode: Sphere, Hollow Sphere, Disk, Cube, Hollow Cube, Platform
Replace Mode: Add and Replace, Replace Only, Add Only
Diameter
Block ID
Block Data
In the example below you can see how we use the mod to spawn a large chunk of blocks with a diameter of 10 TNT blocks by simply firing an arrow.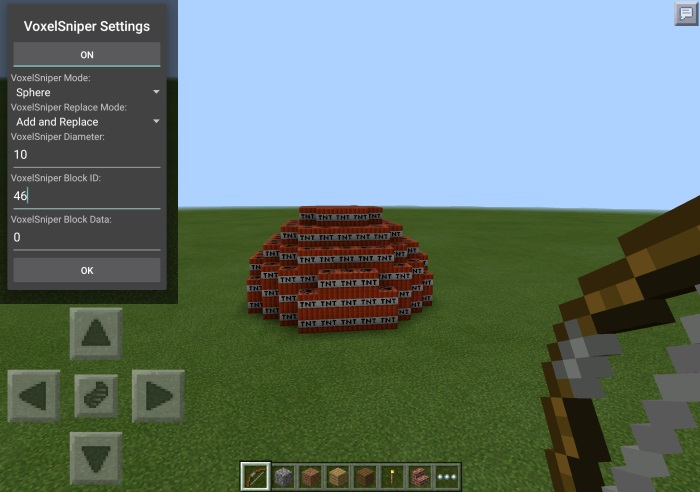 The funny thing is that the structure can be massively expanded on to create all kinds of different shapes.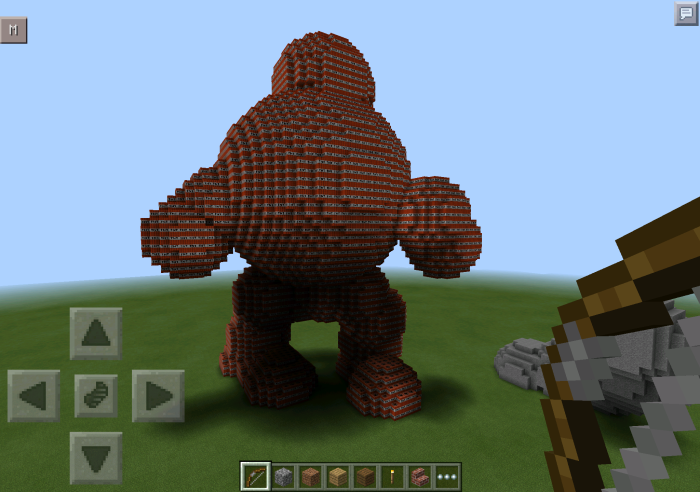 Painting Settings
Tap on the bottom-right P button to access the Painting Settings. If you want to add specific blocks to a newly created structured you can use this function.
It allows you to set the block ID which you want to use and within with radius reach (whereas you are the center) the painting should occure.