New Aesthetic or "VSCO" themed painting textures, a pack that will only change the look of paintings. Note, does not include featured of the mod, it is simply a texture change for paintings.   
Creator: MWCubed
TikTok: vsco.mod.minecraft   ♥   Youtube: MWCubed    ♥   Website:mwcubed.com     ♥ Instagram: mwcubed
Features
includes: wall mandalas, neon sign inspired textures, photographs, and various other VSCO or Aesthetic themed room decor. I made this for the newest version of Bedrock, but it should work with others.
Examples in-game (not all paintings are shown)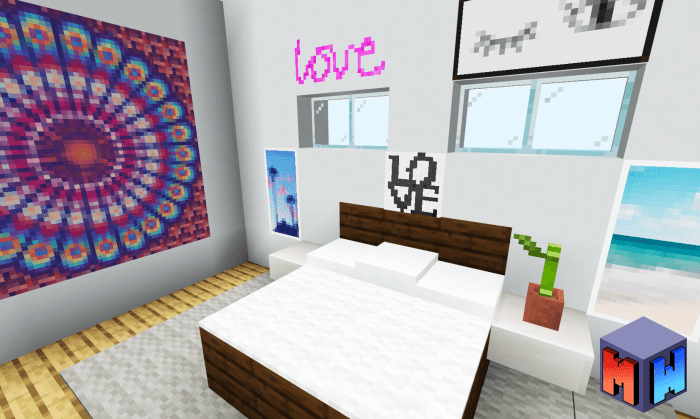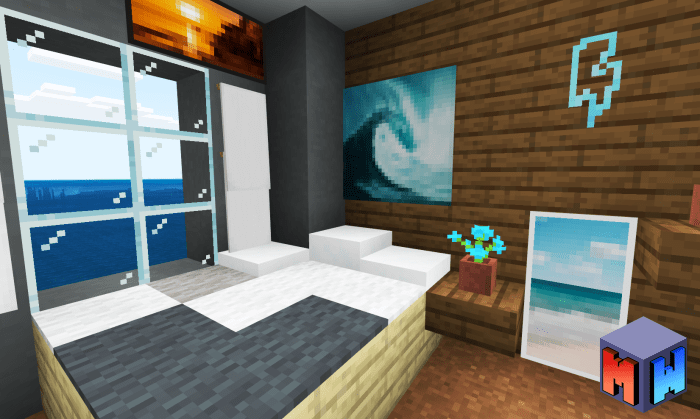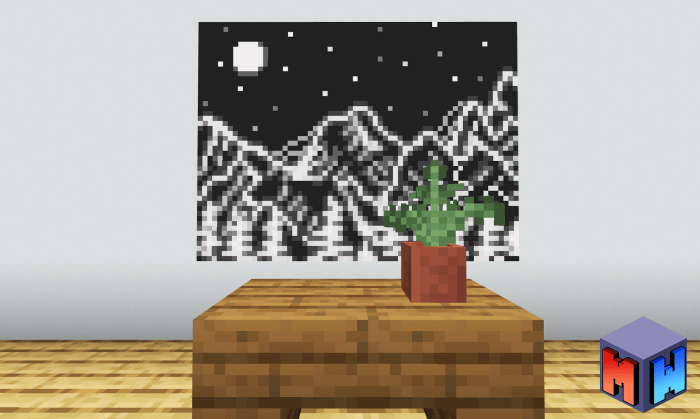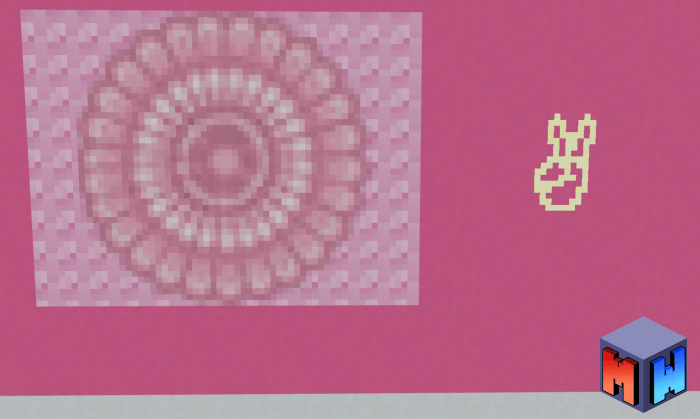 Image Credits
Free to use images with attribution:
https://www.vecteezy.com/vector-art/223310-henna-vector Mandala Vectors by Vecteezy
https://www.vecteezy.com/vector-art/204185-colourful-mandala-design Yantra Vectors by Vecteezy
Free to use images, no attribution required:
https://pixabay.com/photos/wave-atlantic-pacific-ocean-huge-1913559/ wave image
https://pixabay.com/photos/beach-sand-sea-sand-beach-3369140/Beach
https://pixabay.com/photos/field-clouds-sky-agriculture-533541/ sky
https://pixabay.com/photos/palmsprings-palmtrees-sunset-dusk-1767998/ palmtrees
https://pixabay.com/photos/sunset-dusk-sun-sea-water-rock-3158624/ sunset
https://pixabay.com/photos/sunset-pink-clouds-palm-trees-1688692/ palm trees and sunset
https://pixabay.com/photos/monstera-plant-foliage-the-tropical-3979426/ monstera
https://pixabay.com/photos/red-flower-flower-hybiscus-blossom-3883544/ hibiscus
https://unsplash.com/photos/gCduzLmwFYM sunflower
All other images designed by MWCubed
the download link is now monetized with linkvertise instead of with adfocus
fixed the download link to have a working link now
updated download link because of link change on my website
Version 2.0
Remade resource pack with images I have the rights to use
Page now contains image attributions
Downloads
Supported Minecraft versions
1.14
1.16
1.16.200
Resolution
16x