Once you have spawned in this seed make sure to quickly make your way to the blacksmith in the center of the village. It's set on fire and if you don't put the fire out the entire village will catch fire. While in there look in the chest and you will find some good loot.
2 bread loaves
2 gold ingots
1 apple
When you have got that settled you can go on and explore the village.
One part of the village is generated on top of a mountain, another in a river, and the rest on the mainland.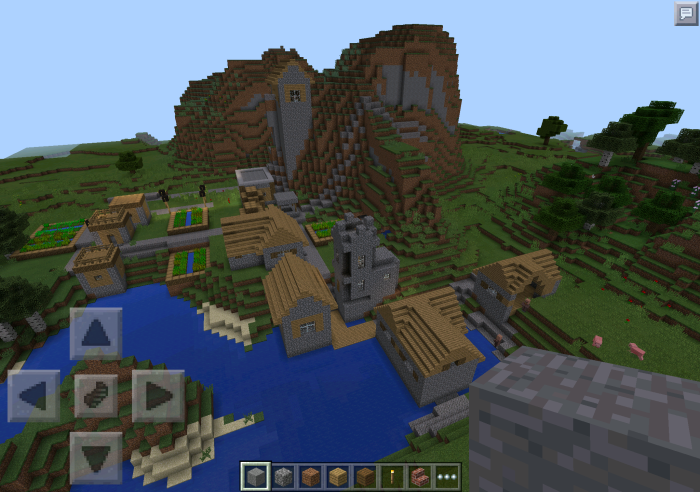 Closeby the village in the river is a weird island shaped as a square.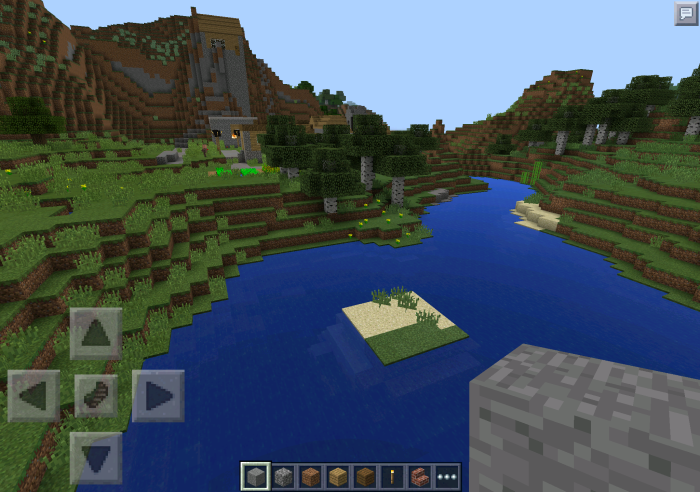 Here's the weirdest part of the village. The house is like a skyscraper in villager style.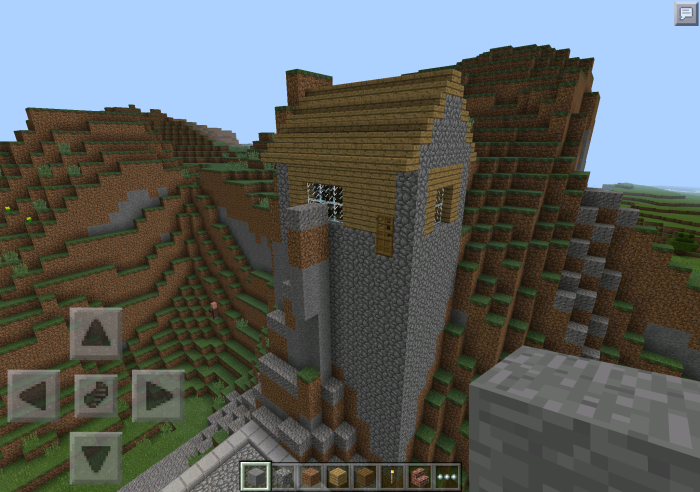 Seed: vvvvvvvv