Waila (short for What Am I Look At) is originally one of the most downloaded mods for the PC version of Minecraft. The basic idea is to provide a simple user interface which give the user information about blocks which are being looked at directly in-game. This port is called WailaPE and includes similar but more basic features. It adds a text tooltip whenever a block is being looked at in-game.
Creator: Aqil787
It works with custom blocks too. Here we tested with the Grinder mod enabled.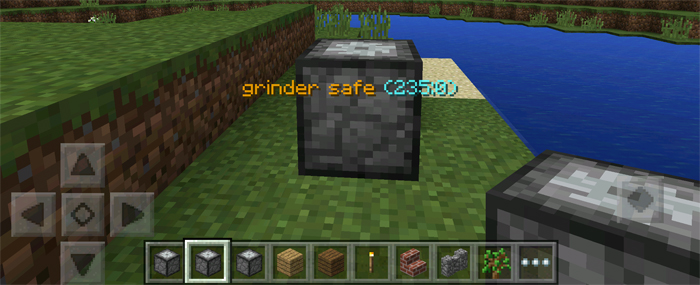 It can also be used to view information (ID, name, age, health) about different mobs.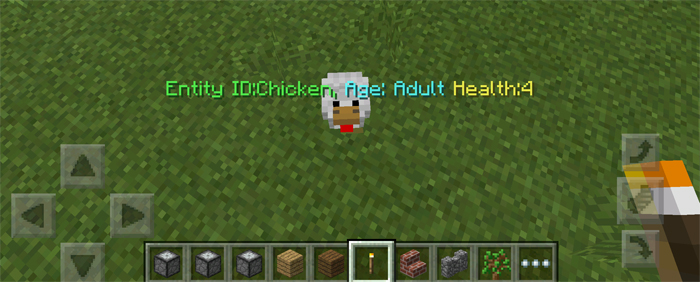 The most common usage is simply ordinary blocks.