Have you ever wanted to use the nether wart block for something useful? It's maddening to have so many wart blocks nearby and need to go to a fortress and fight wither skeletons and blazes to get 20 warts that you will have to cultivate for days to be able to make the potions that you have been waiting for so long because crafting is only in one direction. And also: What if you make the mistake of creating a nether wart block on the crafting table? It's unbearable. But don't be disappointed: this addon has come to change it!
With the Wart Addon you can craft 9 nether warts using a nether wart block.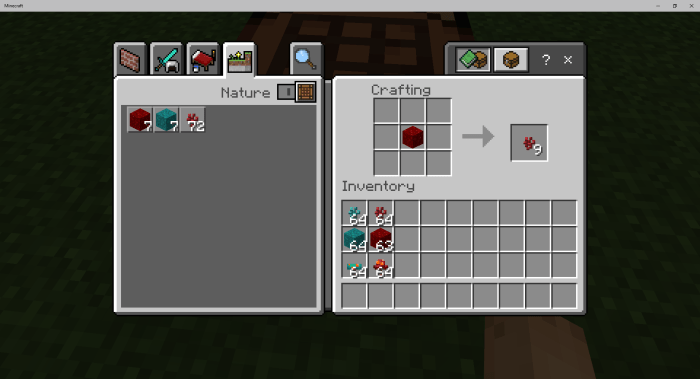 I now there are other addons that do this, so I go further. With a warped wart block you can make 9 warped warts, a new item.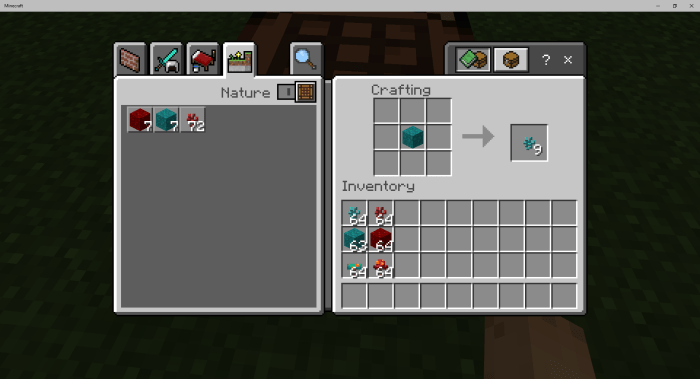 Of course, you also can make a warped wart block with 9 warped warts.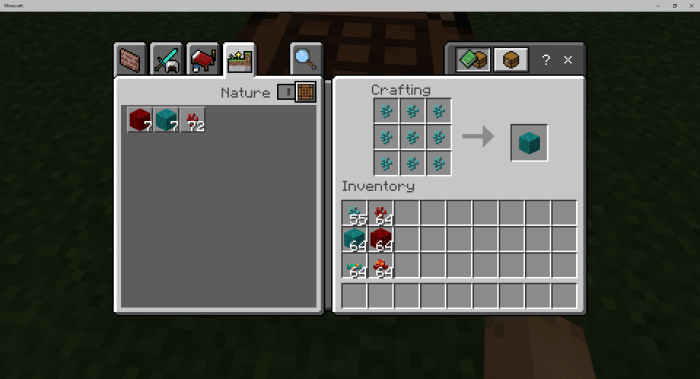 Here comes the interesting thing: with 8 warped warts and one crimson fungus you can make 8 nether warts! And you can make 8 warped warts with 8 nether warts and one warped fungus.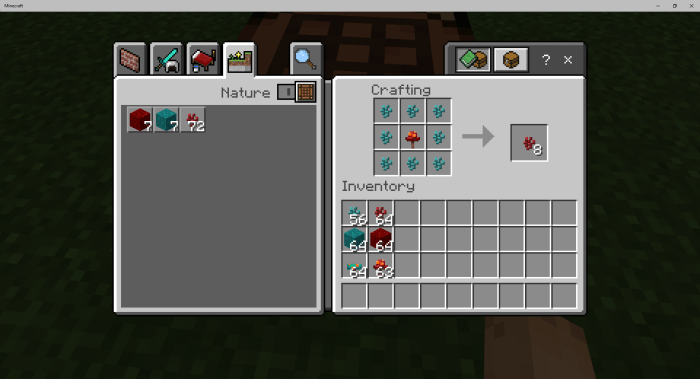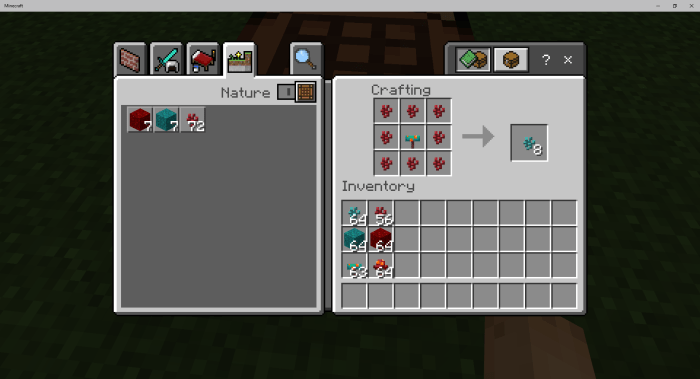 And that's all! It will be more updates in the future, so put me in the comments what I should add.
Installation
·Download WartAddonB.mcaddon and WartAddonR.mcaddon.
·Click on both of them.
·Play the game and enjoy!
Note: if this doesn't works, change the .mcaddon to .zip, open it and move the file WartAddonB to Behavior Packs, and the file WartAddonR to Resource Packs (both in the file com.mojang in your computer).
Downloads
Supported Minecraft versions
1.16