This add-on turns your world into an underwater adventure! Think of it as an "underwater skyblock" in a generated world. Water replaces air as you load the area and you must survive and make your way through the game underwater without drowning. There is also an option in the pack to give yourself water breathing if you do not want to worry about drowning while playing.
This showcase video sums up all the features of the pack:
This addon transforms your world so it is an underwater survival challenge. Swim through the water and try not to drown! Everything is explained in the above video. I hope you enjoy it!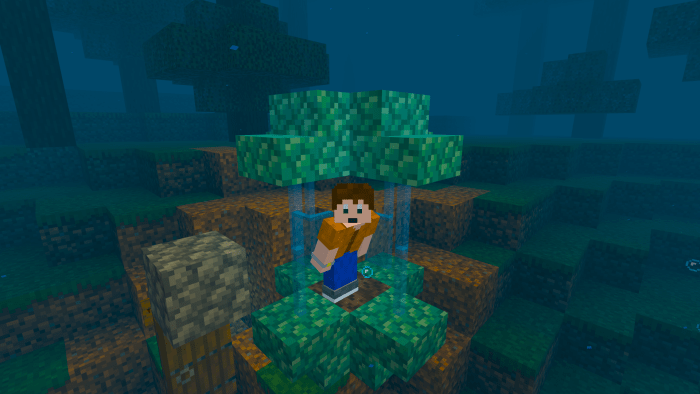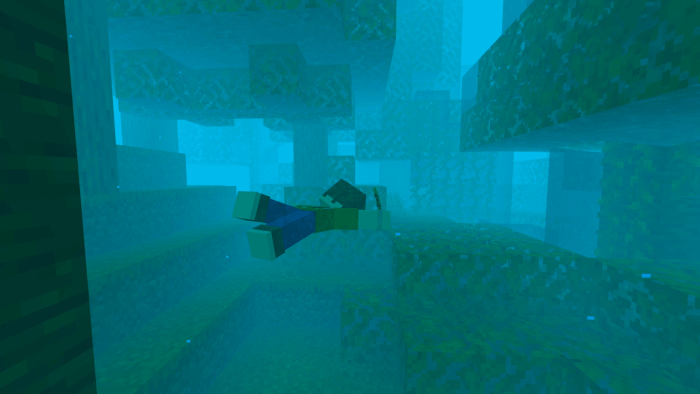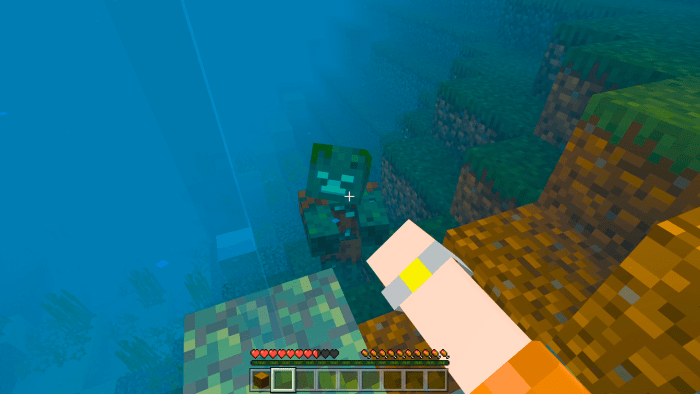 A note on credits/redistribution:

Please do not redistribute this addon without permission from me! Feel free to use all of my addons in whatever but do not claim them as your own and please give appropriate credit ideally linking to my YouTube or MCPDL profile. Thank you! (the number of sites which steal your creations is mental!)
Support me and stay updated by checking out my social media?
Feel free to join my Discord where you will be able to see the development process of my projects and have access to all download links directly to MediaFire:
Feedback is really appreciated! The best way to give feedback is on the discord as I am very active there!
Ensured all is working in 1.16!
Updated pack icon
Updated MCPDL thumbnail
Added description to the behaviour pack in the game
Installation
General Installation:
Click on the link
Download
Open file
Alternatively, you can join my discord and you will have access to all the downloads for all my creations before they are fully released! Discord Link
Downloads
Supported Minecraft versions
1.14
1.15 (beta)
1.16