Rendering new mobs in Minecraft PE isn't something easy but with the use of MyNameIsAnti's latest tool, Techne, BagasMC has successfully ported the Guardian PC mob to Minecraft Pocket Edition.
It's an underwater mob which can currently only be spawned using the Guardian spawn egg obtained through the creative mode inventory. The mob itself will not attack you but it does have some special effects when being attacked.
Creator: BagasMC
Item IDs
Spawn Guardian (505)
Spawn Elder Guardian (506)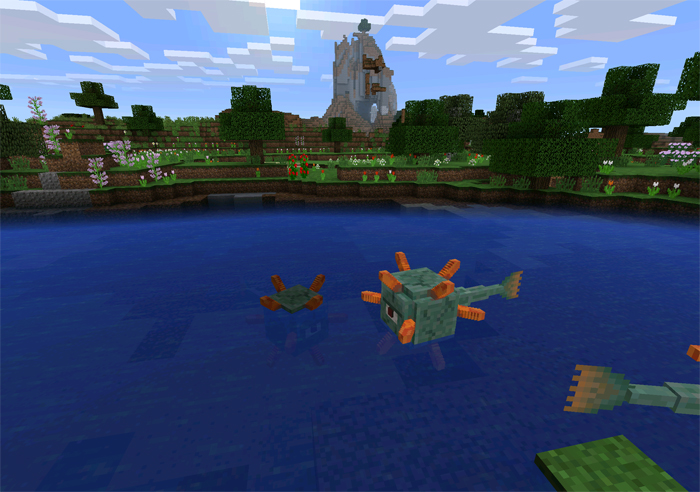 Hitting the guardian mob will cause it to release a thick black ink and it will then hurrily swim away.