After seeing that many of you enjoyed my Nacht Der Untoten recreation I figured I'd make another recreation. This time I decided to recreate Verrückt from COD: World at War. I tried to stay as true to the original as possible while also staying true to Minecraft and I believe it is a good mix.
*DISCLAIMER*
I IN NO WAY MAKE ANY MONEY/PROFIT FROM THIS PROJECT. THIS IS JUST A PASSION PROJECT/SIDE PROJECT THAT I WANTED TO MAKE FROM THE GAME FRANCHISE THAT I LOVE SO MUCH (Call Of Duty)
ALL CREDIT GOES TO ACTIVISION FOR SOUNDS
This is a "recreation" of the classic COD zombies experience: Verrückt, the second zombies map ever in a Call of Duty. It includes buyable areas, buyable wall weapons and equipment, a working and movable "Mystery Box", a working power system, buyable perks, working electric traps, a "revive/respawn" system, a lobby spawn room to ready up before the start of a game, and a few small Easter Eggs similar to the ones from the original map! Play alone or with friends to combat the undead.
Included in the download are:
-The world itself
-A map specific RESOURCE PACK
-A map specific BEHAVIOR PACK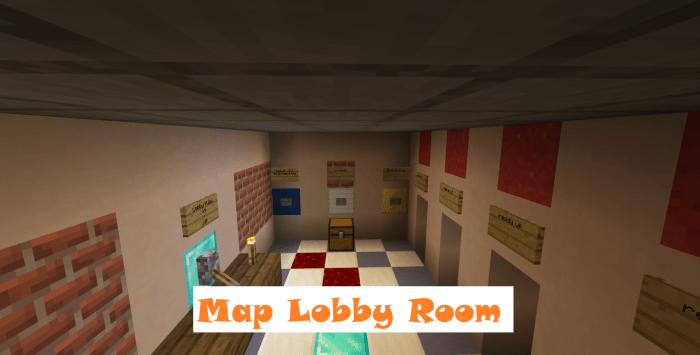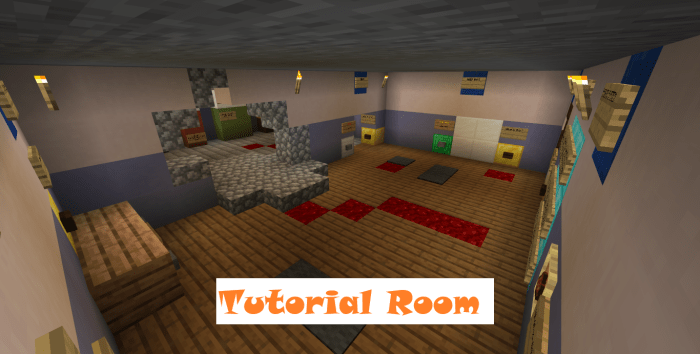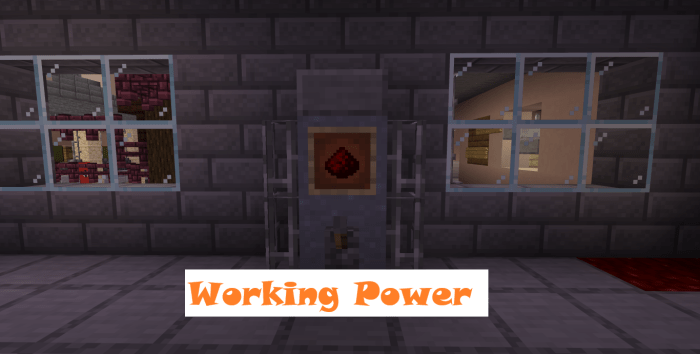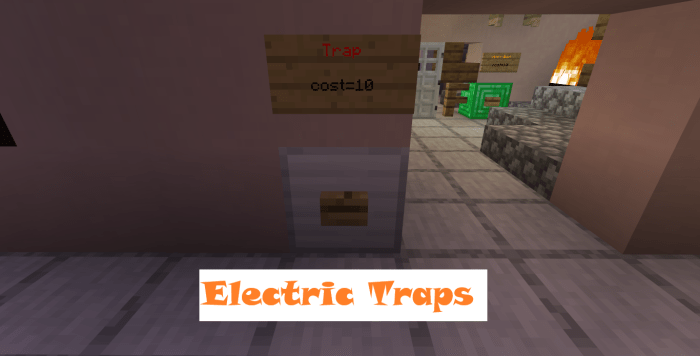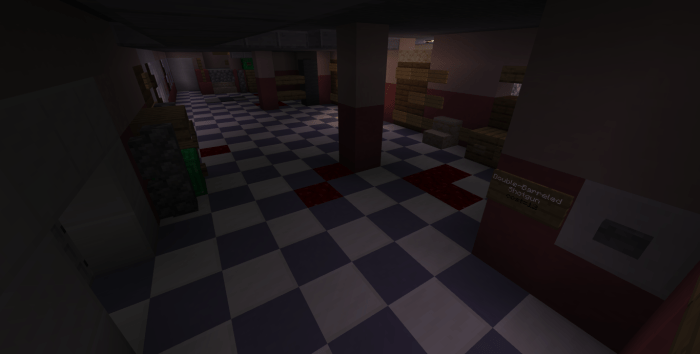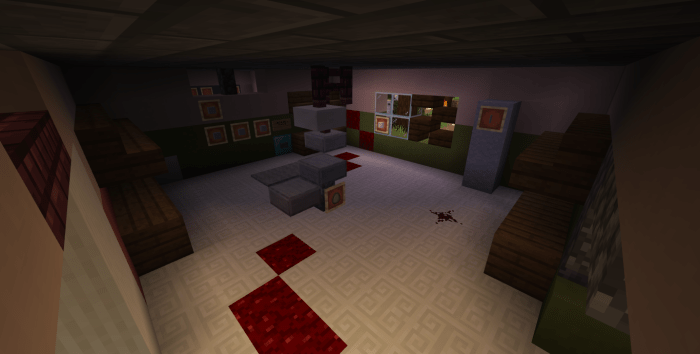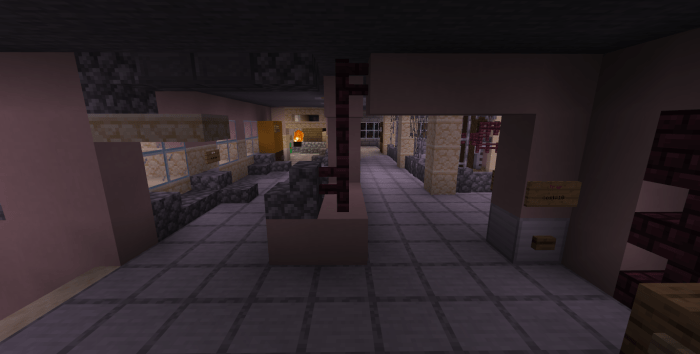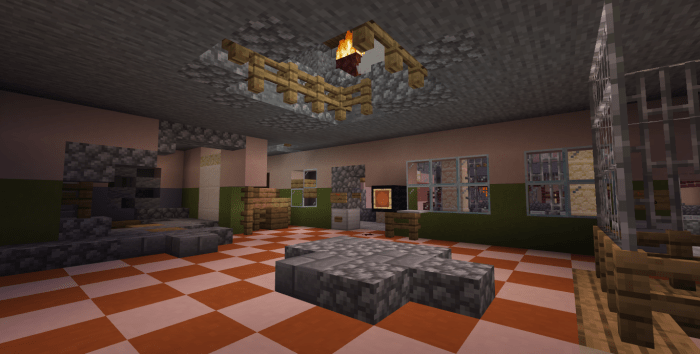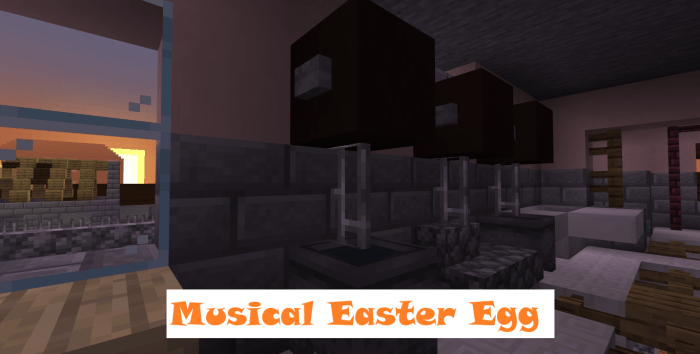 IMPORTANT: if you want to continue to replay the map as it is intended to be played, make a COPY of the ORIGINAL and keep the ORIGINAL. That copy will be the one you will play on, so add the Resource Pack and Behavior Pack to the copy of the world. If you die in the copy of the world and want to play again: Exit out of the world, delete the copy, make a new copy of the original world, and load it up again. You must do this every time you want to play the map as there is no "Exit without Saving" feature in this version of Minecraft.
Update 1: 
-There was a block missing in an area that allowed you to see almost all the map redstone. This has been fixed.
Update 2:
-fixed both download links (.zip and .mcworld). They should be working fine now.
Update 4: Fixed disclaimer (It is now located in the description)
Installation
If you are new to downloading maps. PLEASE READ- 
Clicking on the link should take you to Media Fire which is where you will download the map. Once there, click on the GREEN download button to download the map. 
*NOTICE*: Upon clicking on the green button, a new tab might open. This has nothing to do with the map so, if a new tab does open, simply close it and click on the GREEN download button again if you need to in order to start the download. You then must choose a file location to save the world in. 
For ".zip": Once you download the ".zip" file, find it, right click it, and press "Extract all". From there, take the extracted map folder itself (WaW-Nacht Der Untoten) and place it inside your "minecraftWorlds" folder. To access you Minecraft worlds for Windows 10 copy and paste this link  
C:\Users\"username"\AppData\Local\Packages\Microsoft.MinecraftUWP_8wekyb3d8bbwe\LocalState\games\com.mojang\minecraftWorlds\ 
"username" must be replaced with the user you are currently using on your device/computer 
For ".mcworld" :simply choose a destination and double click it to automatically begin the import process to your Minecraft.
Downloads
Supported Minecraft versions
1.13