Are you ready to teleport around your Minecraft world without typing long boring commands that aren't survival friendly?!
The waybelt add-on will allow you to travel M U C H faster than vanilla Minecraft!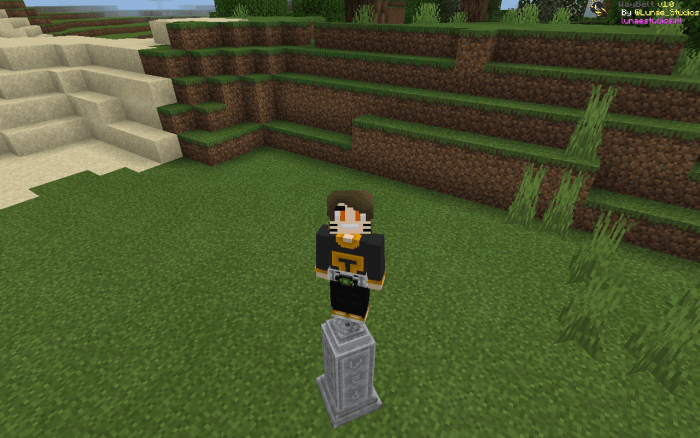 Mechanisms
Waybelt:
The waybelt is wearable belt that teleports you to your nearest placed waystone within 255 blocks ! Make sure to place one every 100 blocks for optimal teleportation while travelling. To activate the waybelt just simply sneak to be teleported to your waystone! There is a 10 second cooldown so dont spam it!

Waystone:
The object you teleport to on activation of your waybelt. All you have to do is simply place the waystone and your all set to teleport! Make sure to place at least 3 waystones in your way when traveling long distances! To remove the waystone interact with it with a pickaxe.
Waystone shines at night making it easily noticeble at night.
Recipes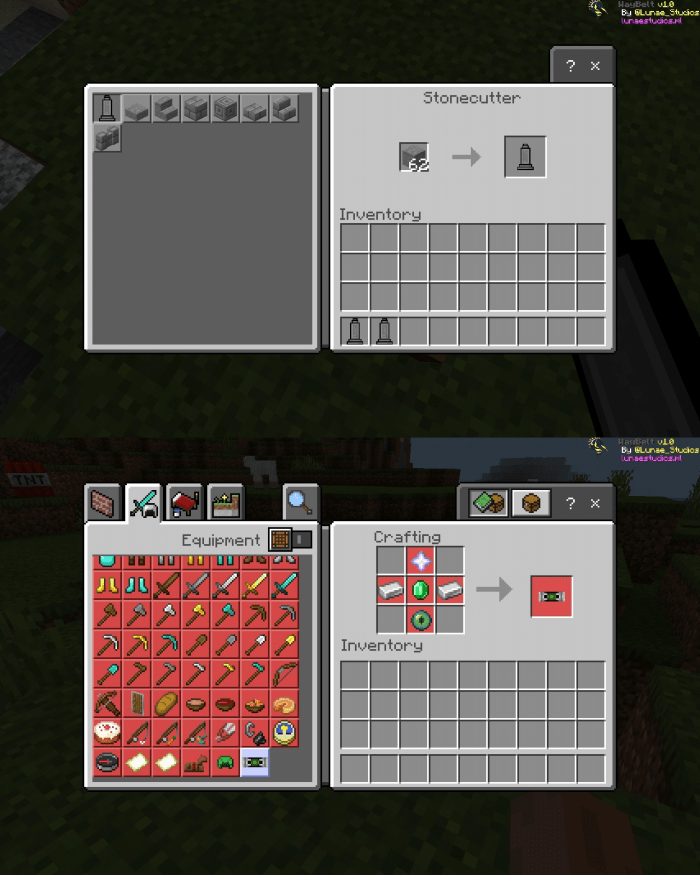 Credits
Authors:Ishan[KBG](Co-Founder,Coder,Team Manager), Amon28 (Team Manager,Modeler,Animator,Pixel Artist &Coder), ihategravel (Team Manager & Coder),BlueFoxKid(Pixel Artist),Starlk(Render Artist) Add-on Promotion by:Hallis(Marketing Officer&Team Manager) Special Thanks to justAsh for watermark code and Jean for helping in adding custom item in creative inventory.
Terms and Conditions
You must credit the team in your showcase/review videos.
You are not allowed to use/modify this add-on for commercial purposes without team owner's permission
You are allowed to modify this add-on for personal purposes.
This add-on is still in development and will be updated regularly. Any suggestion would be appreciated.
You can suggest us by joining our discord server
If you face any bug please feel free to report either on our official twitter account or discord server
There links are below
Join our Discord Server (https://discord.gg/MyDhm4u) and follow us on twitter!
Select version for changelog:

Changelog
- added mcpecore website link as 2nd alternative download link
Installation
Warning!

It requires latest version of Minecraft  and also requires expiremental gameplay on because of new components and features!
Make sure to turn on Holiday Creator Features and Additional Modding Capabilities option.