Welcome To Galendor is the Corrupted Minecraft map that just wouldn't die. Having undergone a world-shattering chunk corruption, and thousands of hours of obsessive level design, Welcome To Galendor is now a massive adventure map with two game modes:
QUEST MODE: 1-4 players, 30+ storyline-driven quests! 
CONQUEST MODE:  1-4 teams battle for control of 5 Conquest Beacons spread across the realm!
QUEST MODE–
Over 30 storyline-driven quests that involve dungeons, interactive NPCs, CTMs, Boss Battles, and a variety of adventures that make creative uses of the game's ever-evolving mechanics–all logged in an updating Quest Book, and Quest Log(found on the save menu).
CONQUEST MODE–
A type of Battle Royale where up to 4 teams of 1-4 players play in co-op or VS. in team matches to control the 5 Conquest Beacons across Galendor. The matches are times, and the first team to control all 5 Beacons is the winner, or the team that controls the most Beacons at the end of the match is named Conquer.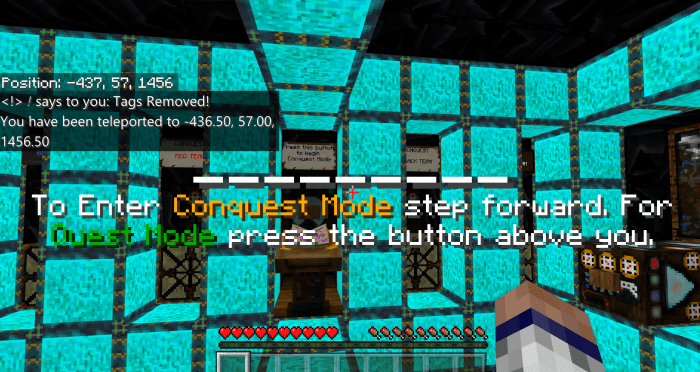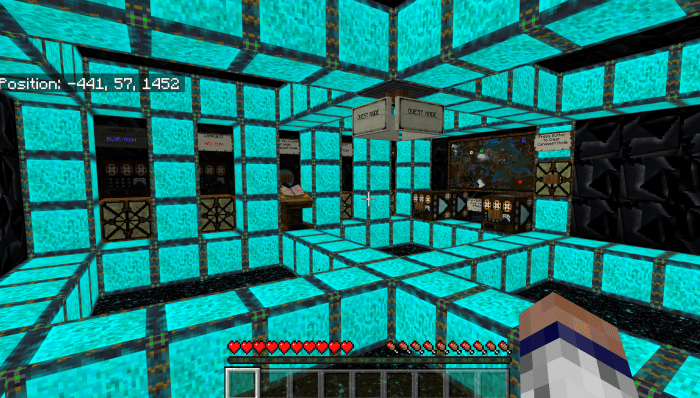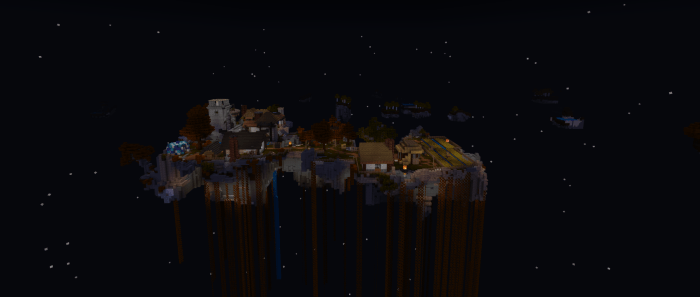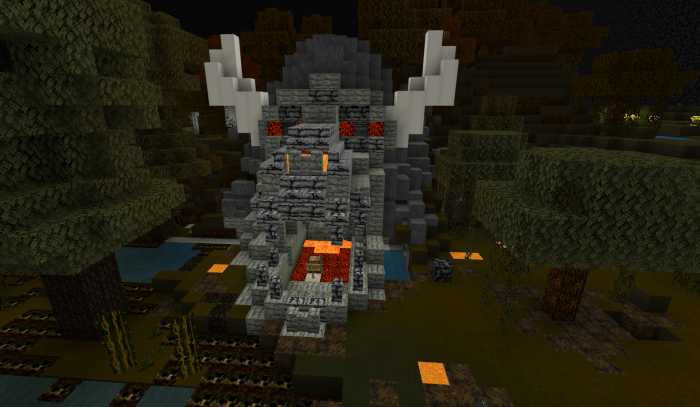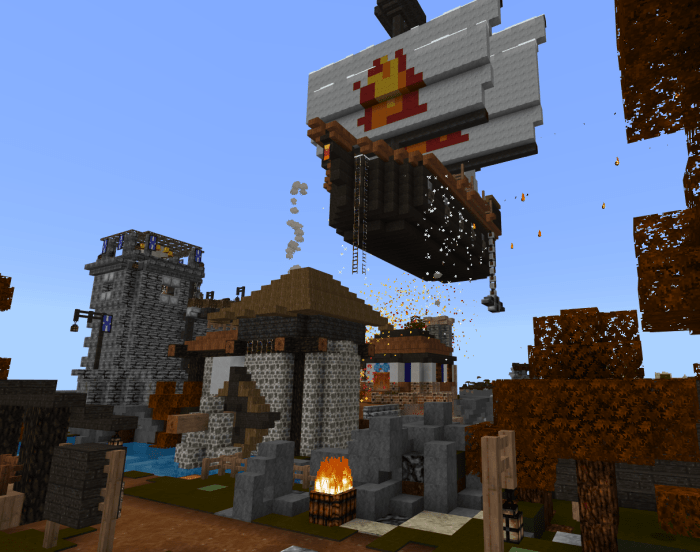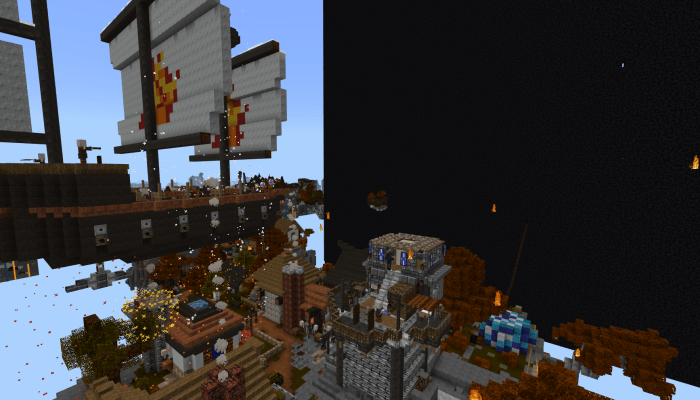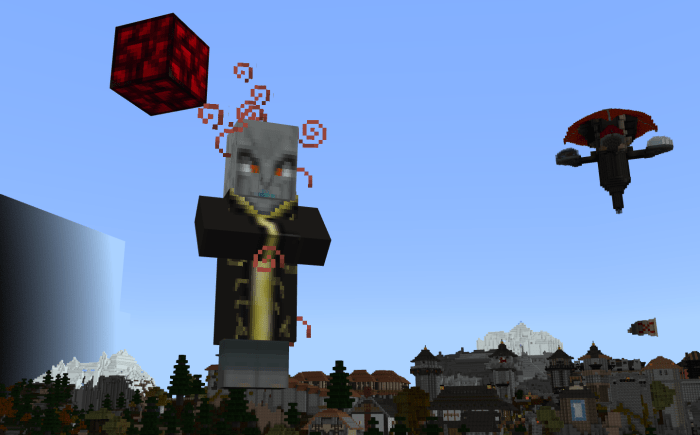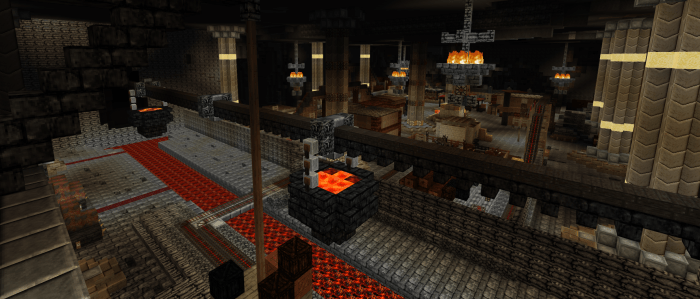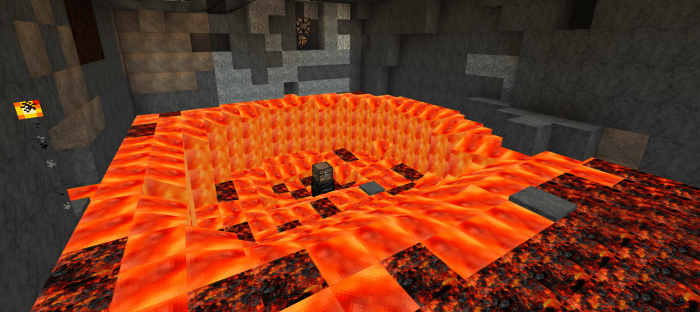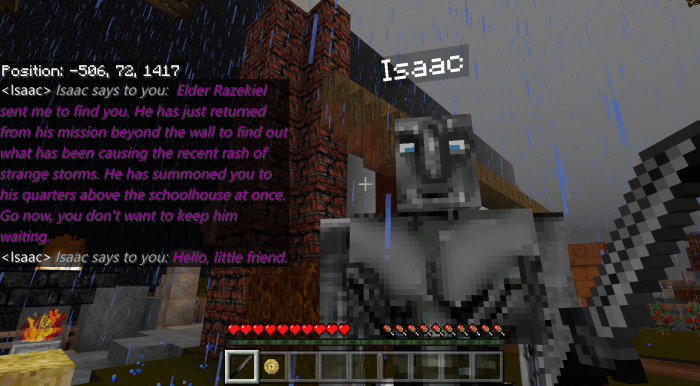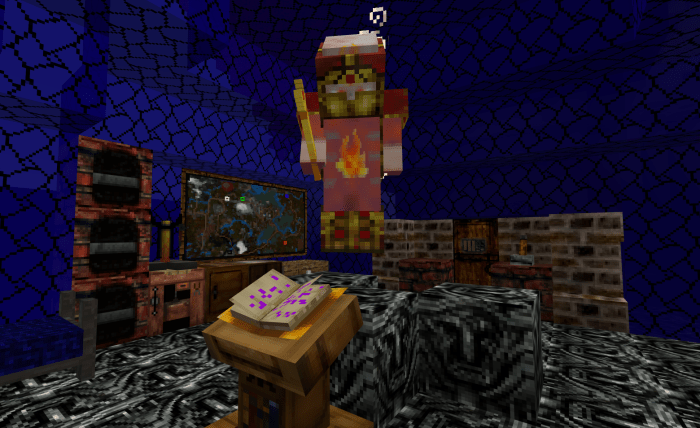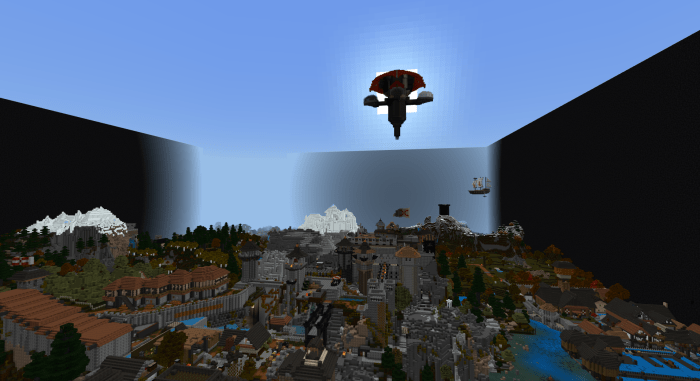 1.13.0 Broke somethings, I believe most bugs have been squashed: Villager trades should work again, and the correct models should render on the mobs the update wrecked.  I noticed iron_golem's seem to be clipping through blocks, not sure if this is the pack's fault or a bug from the update, hope to remedy that soon. Please notify me of any game-breaking bugs. Thanks!
Patched a couple of holes which players reported (Thank you Vikinghero and Lelu!) were spots that they could fall into and become permanently stuck due to the constant Mining Fatigue at that stage of the game. No changes to the add-on packs, This is mainly for new folks who download. Also, a playthrough is now available if you get stuck early on. An additional texture update is planned for the end of the month. Thanks for playing!!
Lots of changes made to help new players thanks to suggestions from the great folks who have been playing through!
There is now a Rule Book for Quest Mode that is available at the start of the map. It should really help clarify somethings that can be confusing when you start playing.
Changed the item used to turn villagers into heroes. Previously it was an iron sword, and many players were converting quest giver villagers by accident. The new item is not as common so this should not really happen anymore
Plague carriers no longer turn Heroes into Greenwalkers, only Greenwalkers will have that effect on them now.
Removed and filled in various blocks that were causing trouble, or allowing access to areas that should not be accessed too early.
Please continue to share bugs, suggestions or other thoughts, here or @PiffleKnob on Twitter. Thank you for playing!
Downloads
Supported Minecraft versions
1.13