This map was created by a Ottomandiepanza it takes place in a large mesa biome where I have constructed a Western Civilization for you to explore and enjoy. In it you will find a few barrels for you well I mean you should only be raiding one of the barrels as the others are for anyone else you would like to play, definitely advise you to play this map as a multiplayer role playing game! In the bank you will be finding a full double chest of currency for you to use as you play with your friends or not definitely advise you to though. Have fun!
In this nice town you can find most of the buildings you would expect to see in a western town, saloons a sheriffs office a store eg. I've also managed to add a few additional buildings out side of town which contain of 2 ranches an oil factory thingy and another small house open for anyone to buy, oh yeah right did I tell you that they come in prices you can see those at the train station on the lectern! This map is strongly advised by my self to play with friends as it highly promotes role playing! enjoy!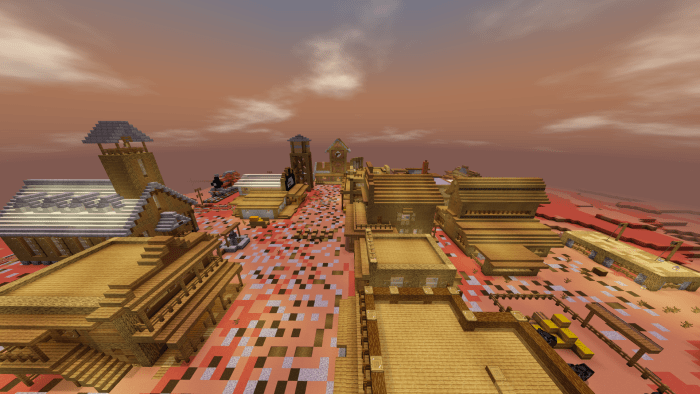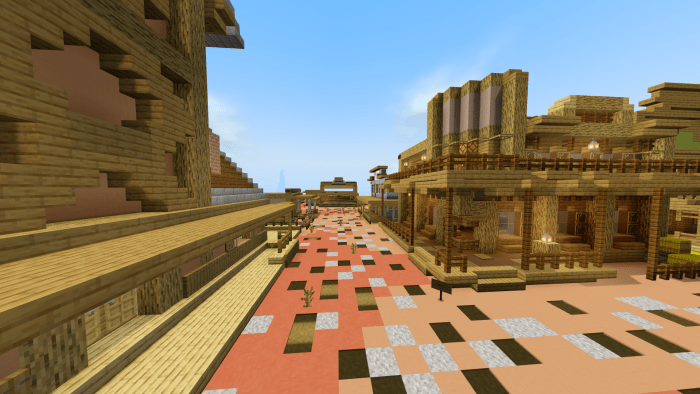 I have completely filled the oil factory place underground with coal blocks I don't know how to use commands for that so I filled it block by block! I also added another small house outside of town.

Installation
Click Link download have fun

Downloads
Supported Minecraft versions
1.13
1.14