Guys , MCPEDL again goes wrong it writes me , that I'm not loggned here , but my account works. So , if something wrong , know , that me – OrcaWorld.
Hey. Do you want to add new mobs in Minecraft oceans? This add-on is for you! It adds one new mob in your oceans, that you can tame and ride – Whale! ?
Note 1: It's forbidden to use this add-on in video for kids. You can make only review this add-on!!!!
Note 2: Be able to turn on experimental gameplay!!!
Whale's generals:
Spawns in cold oceans.
Tameable with using RAW fish.
Heable with using salmon.
Has 200 health (wild) and 300 (tamed).
My first tameable aquatic mob , that can be tamed and swim. Slowly but swim.
Sittable.
Rideable.
Friendly.
Have 50 damage points.
Hate sharks, foxes , illagers.
Drops a lots of fish and bones.
Here is some screenshots of whale.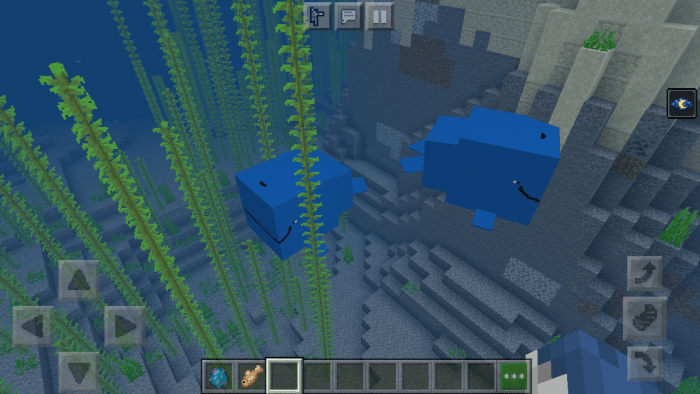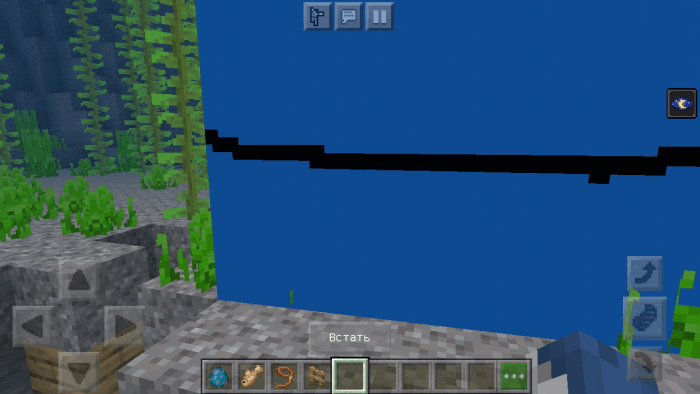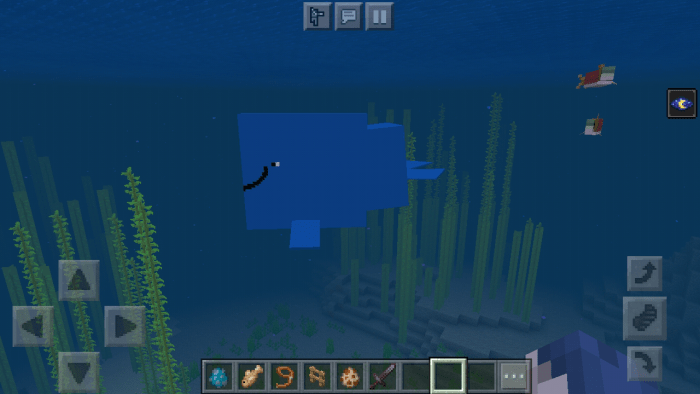 Also were added baby whales! Just look at this cute and small (ok not small) bois
Tamed whales will follow you anywhere. You can ride them using saddle. You can also sit them use this:
Shift + Right Click = Sitting Whale.
Whale will wait you.
Tamed whales also will guard you from hostile mobs.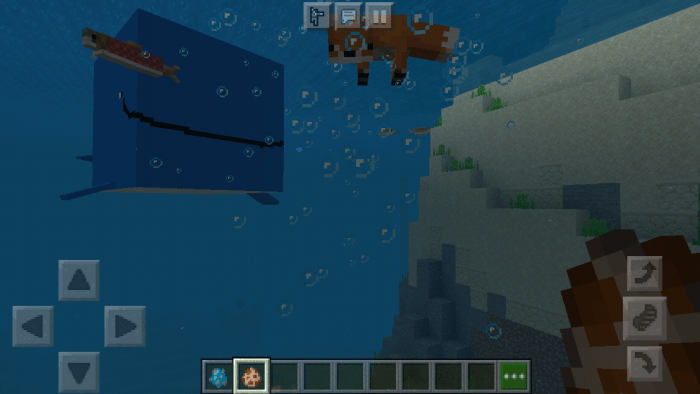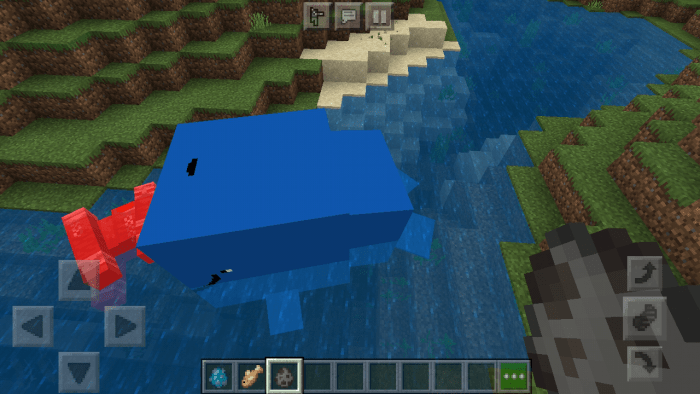 Shark.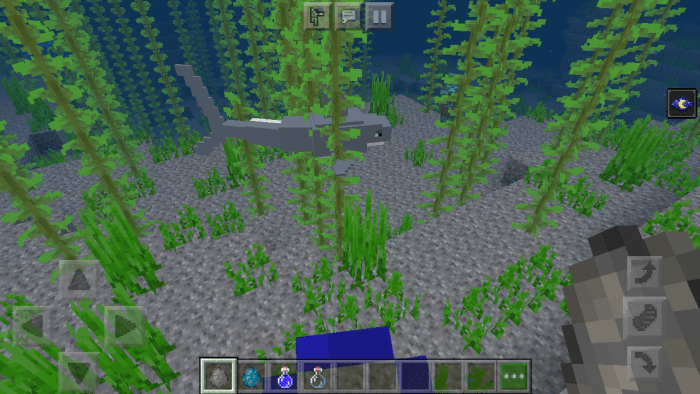 !!!!THIS IS NOT COPY OF SHARK MODEL FROM JAWS AND MEGALODON!!!!! I MADE IT FOR MYSELF!!!!! DON'T WRITE ME THAT I'M A THIEF!!!!!
Sharks hostile mobs , that spawns in oceans and hunts players, foxes, turtles, dolphin and baby whales.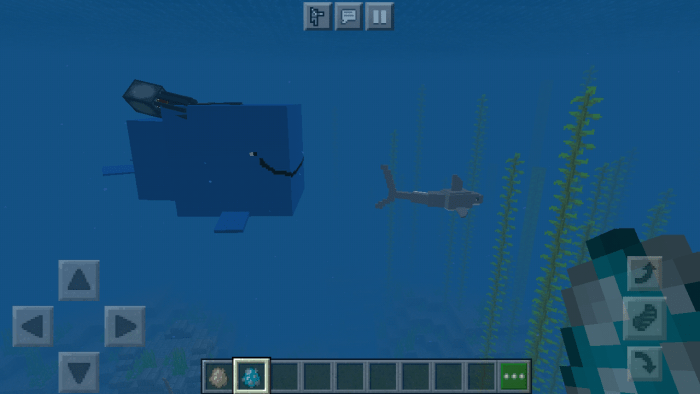 But they scared of adult whales.
Shark's generals:
Spawns in oceans.
Hunts dolphins, players, turtles, foxes and baby whales.
Avoid adult whales.
Have 20 health points.
Have 15 damage points.
Drops some fish and bones.
Realistic Whale Texture Pack.
This is easy Texture Pack , aviable with this add-on. It's function makes whale realistic. He's behaviour weren't changed.
About new shark's behaviour.
Good news for Shark373, now we can tame sharks with using meat and ride it. Also added baby sharks , but adult sharks hate them. Sharks will also follow you and guard you.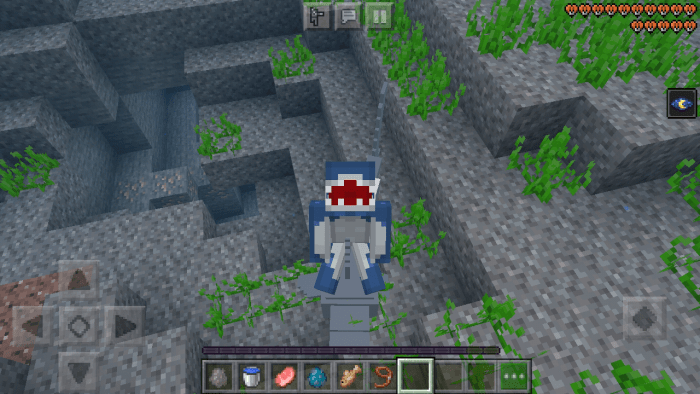 Added Texture Pack , that makes whale realistic.
Sharks behaviour were changed.
Changed description.
Whales AI were changed.
Now they will guard you and FOLLOW YOU ANYWHERE.
Whales now have babies.
Attack sharks , foxes and illagers.
Whales spawn were changed.
Added sharks.
Installation
Download add-on.
Active in game.
Turn on experinental gameplay.
Enjoy.
Downloads
Supported Minecraft versions
1.16