Has fire ever felt a tad boring to you? Well with this function pack, you will always be on the tips of your toes making sure your home is fireproof. "Californian Simulator".
How does it work?
With this addon, all lightning fill fill the area with fire in a 10×10 area.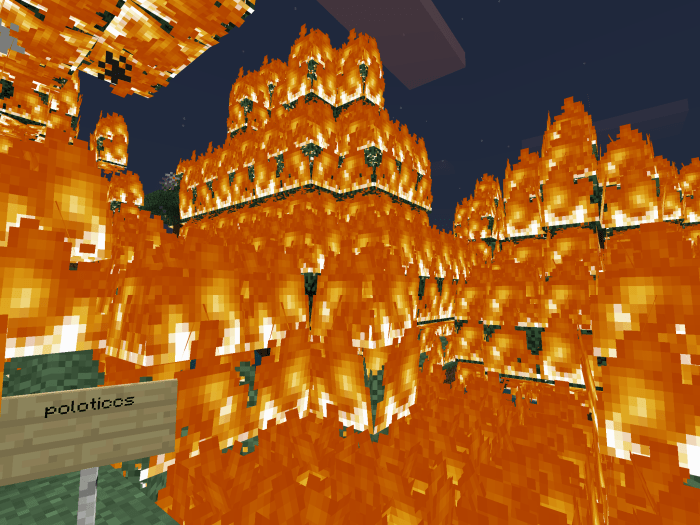 *Seconds after a lightning bolt landed in a forest – circa 2019
How do I activate it?
—————————————
-Create new world
-Experimental Gameplay
-Cheats On
-Add behaviour pack
-Place a command block
-Enter /function wildfire
-Turn on needs redstone
-Set to repeat
-Place a redstone torch beside it
-(For ease of doing this, type in chat /function w)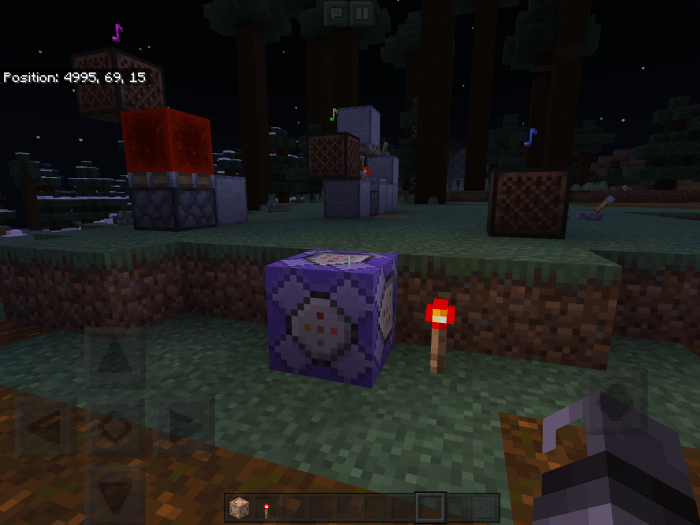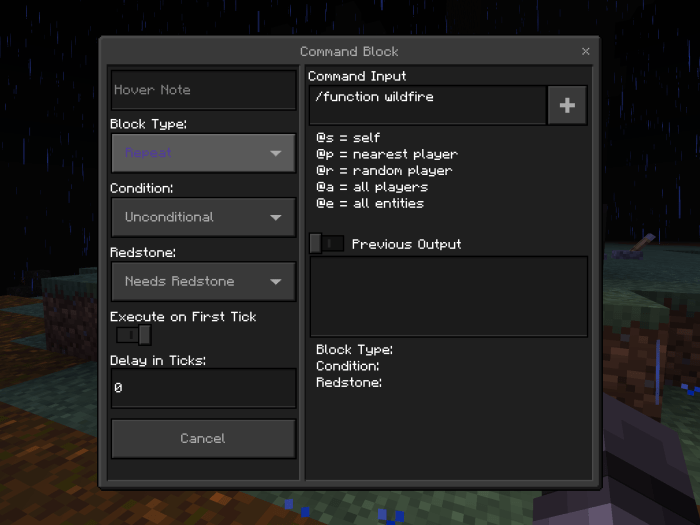 ———————————————
Current Limitations:
-Only works in a specified radius
(Please message me if you know how to do that)
-Only one form of wildfire(lightning)
(More soon)
Installation
Click link and wait 5 seconds for skip button to appear. Download and be done :)
Downloads
Supported Minecraft versions
1.12
1.13