Have you ever wondered "Minecraft is good and all, but it would be a whole lot better if there were more will smith themed blocks". Well this pack is right for you.
Menu Screen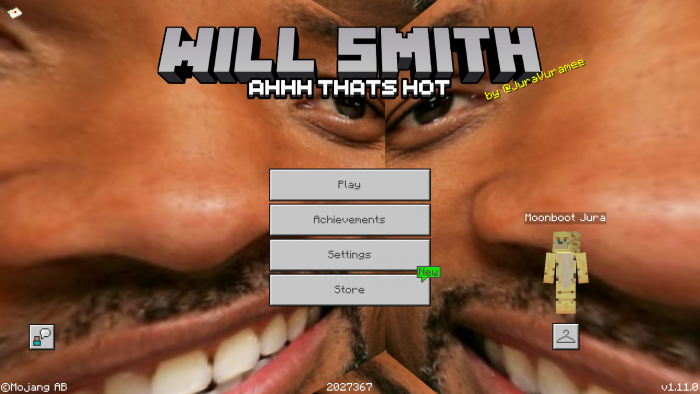 Ingame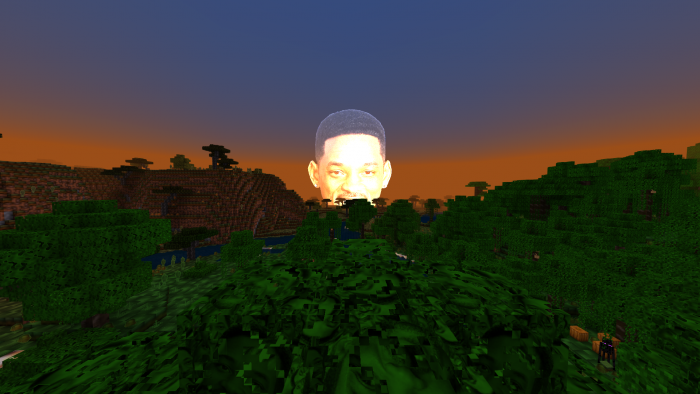 Also if you didn't notice, this pack is super HD. It works on most devices, I've tried it on an Iphone 5 so it should run ok for you guys.
Bug Fixes
Fixed the broken download link (Now linked to google drive)
Fixed Fire texture (now animated)
Changes

Bug fixes
Water now animated
Lava now animated
Moon Retextured
Glowstone retextured
Netherbrick retextured
Some UI changes
Fixed download link being broken :(
Now has multiple backup download options. 
Downloads
Supported Minecraft versions
1.10
1.11
1.12
Resolution
512x