Skyscraper City is an updated version of Wilzon City. It was renamed to better reflect the style of the city and also to better demonstrate what makes it unique. All skyscrapers take a lot of time to build but they are well worth it for creating a believable and realistic city. It's still under heavy development, so this means that some areas aren't fully developed yet.
Creator: Wilzon The Builder, YouTube Channel
Updated: 16 September, 2018 (read changelog)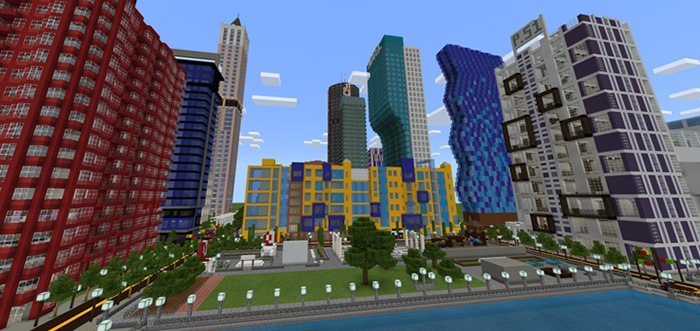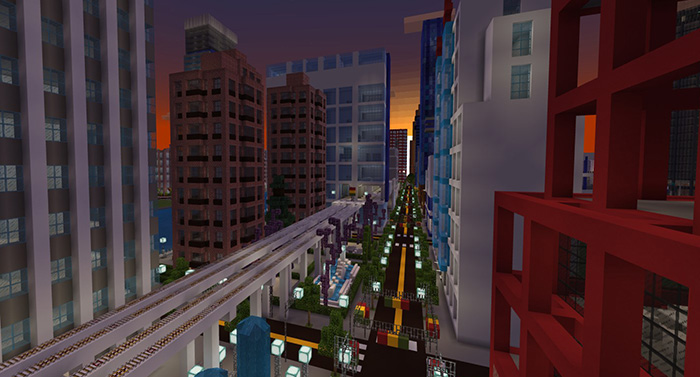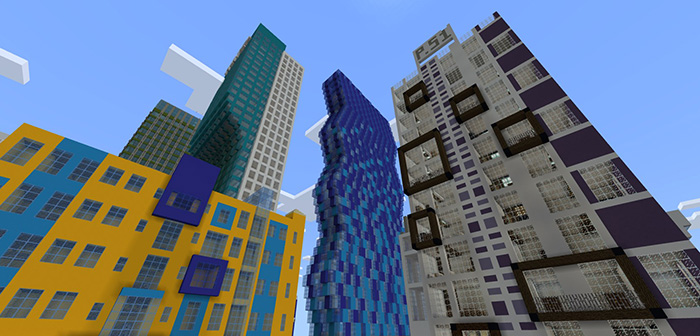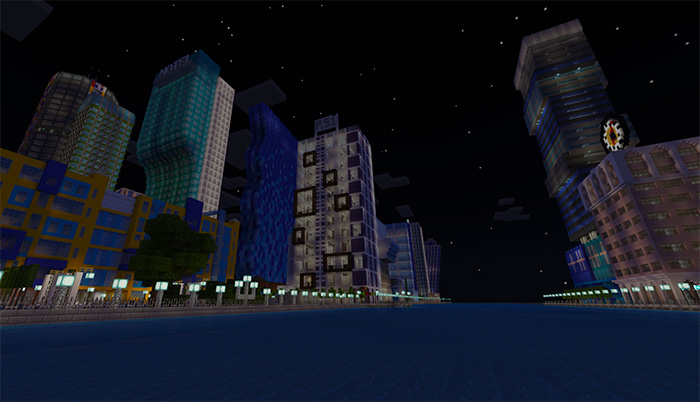 Features
Skyscrapers
Apartments
School
Public Services
Shops
Park
Metro / Subway
Changelog
Added new buildings
Fixed up old features such as the river fence
Note from the creator:
The next and final update for Skyscraper City is out! Skyscraper City has been a big adventure in my Minecraft journey. From a new school to a highway, this update has much to offer! Other than that, there are many new towers that make the city live up to its name. These include more apartments (including a 42 floor one!) and an IAMA office center, a new school, and tons more! Unfortunately, the city will be temporarily (and possibly permanently) stalled in development due partially to hardware issues, as well as a second priority map that will be posted on the marketplace, but will release a few free beta versios for free on MCPEDL.
Installation