This is a roller coaster map which was created by BlockWorks for Mojang in celebration of the one year anniversary of Minecraft: Windows 10 Edition Beta. It can be played on all Pocket Edition platforms (e.g. Android, iOS) but perform the best on Windows 10 (PC). It's one of the most crazy maps I've ever seen in Minecraft. It takes you on a journey through a world of total madness.
Creators: BlockWorks, Twitter Account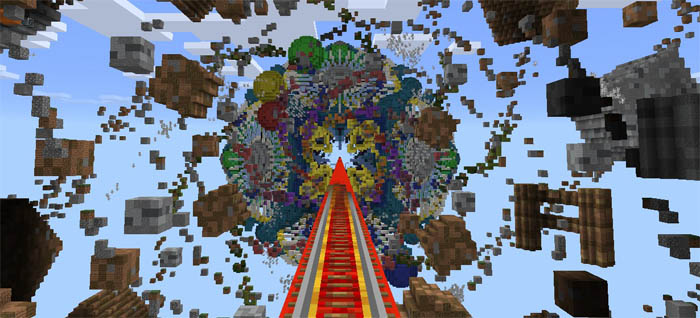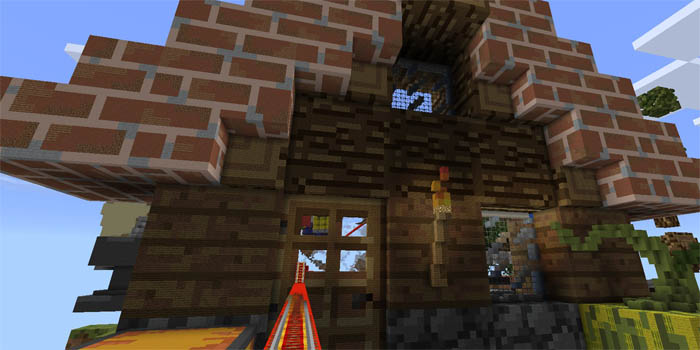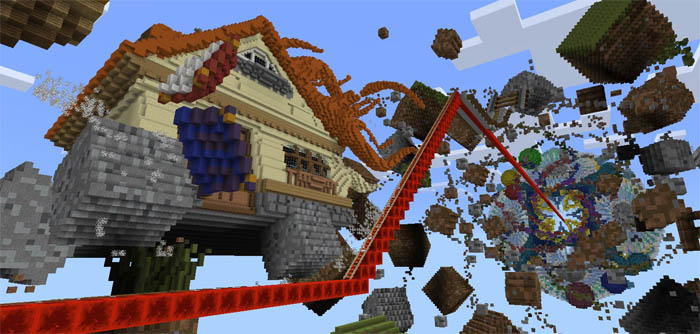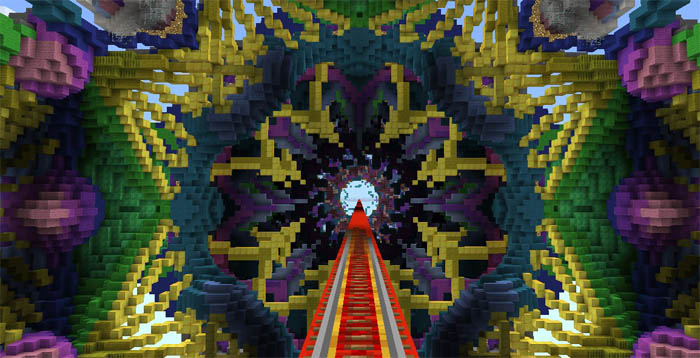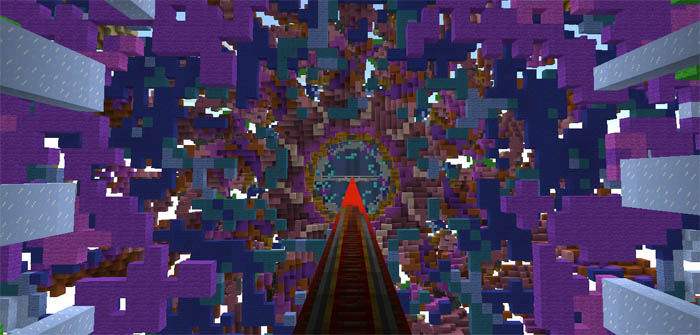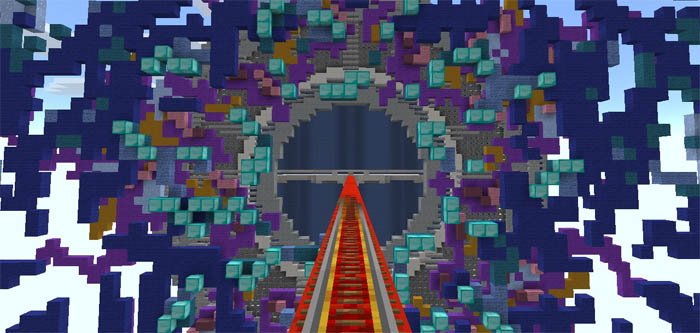 Install Information
We've included two separate downloads of the map. One is for Windows 10 and the other is for Android and iOS. It was originally distributed only for Windows 10, but hopefully it's okay that we've added an additional download for Android and iOS devices.
Do keep in mind, it will probably lag on Android and iOS. Set render distance to minimum for such devices to avoid lag.
Install Guide Windows 10:
Use 7-Zip to extract the downloaded zip file to your desktop (or anywhere you can easily find it later on). It will include a folder called Windows 10 Anniversary. If you open that folder you should find a file called Win10Coaster.mcworld. Don't do anything with it yet.
Now, open Minecraft: Windows 10 Edition Beta, go to the worlds list and click the small arrow pointing down icon next to the Create New World button.
Find Win10Coaster.mcworld and open it to import the world to Minecraft.
Android Install Guide (Click here)
iOS Install Guide (Click here)
Download (Windows 10)
Download (Android, iOS)