WindLight Scythe is a weapon designed specifically for protecting the Overworld. This weapon gives you all powers that you may need. It is also very powerful in that way it can mine very fast. You can also use it for slaying bosses like the Wither Boss and the Ender Dragon. It also has a few other effects such as Riptide, Impaling, Loyalty, Channeling Unbreaking and Mending.
Creator: WindLight (Twitter), Keyyard (Twitter)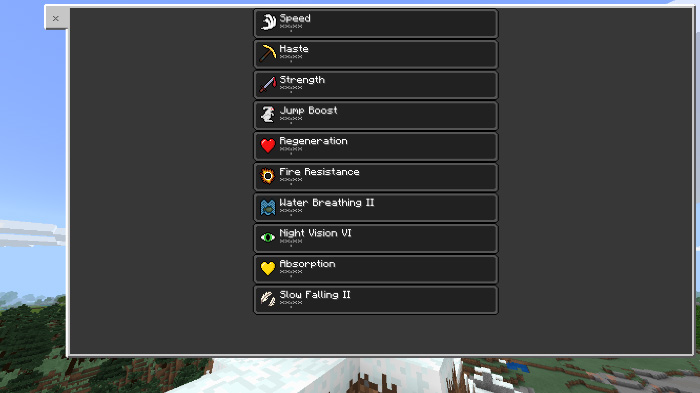 Abilities
Speed  8
Haste 15 – use when you need to mining blocks on The End
Strength 25 – enough that can kill Wither and Ender Dragon
Jump Boost 8
Regeneration 25
Fire Resistance 15
Water Breathing 1
Night Vision 5
Absorption 15 – At least can Absorb the impact of explosion
Slow Falling 2 – This is the special one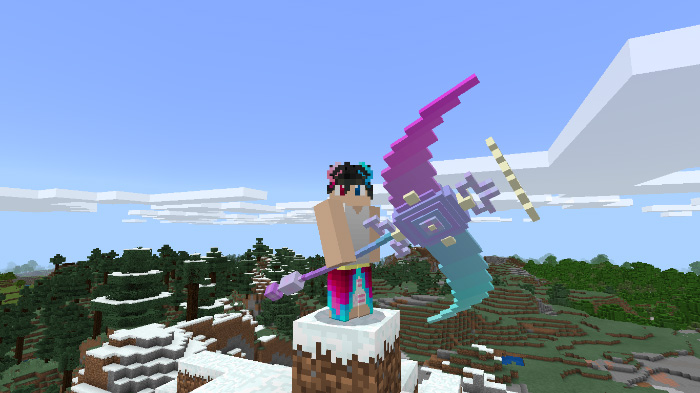 Caution
The Slow Falling effect has weird bug so you only need to follow the tutorial.
Tutorials
When you load the WindLight Pack with the Behavior you may start to see it will crash your world
To fix this you will just have to restart Minecraft
Installation
Apply the packs for the world
Create the world