It's that time of the year again, and Kraken Creations has created another awesome Christmas map!
Holiday Lucky-Block Challenge Games features the players opening up lucky blocks to use against Santa Claus, or PvP with each other depending on which game mode is selected. The game features a bunch of custom made items and weapons to help you win in the custom made arena!
Special thanks to Vladu11 for letting us use his "Santa Boss" addon, and Effect99 who helped with the lucky block commands!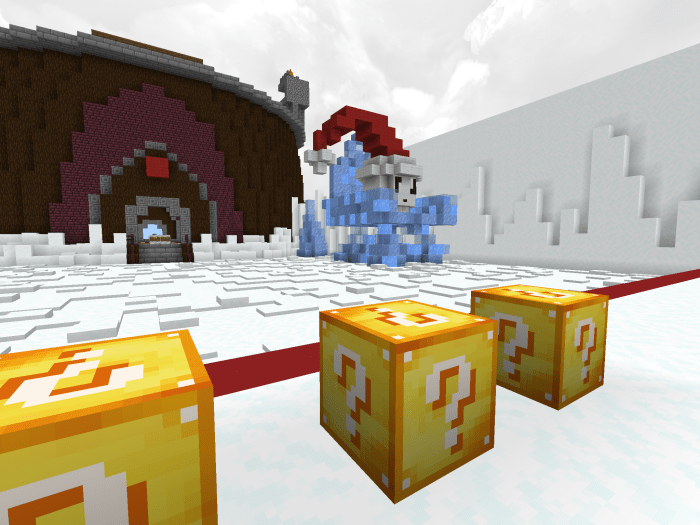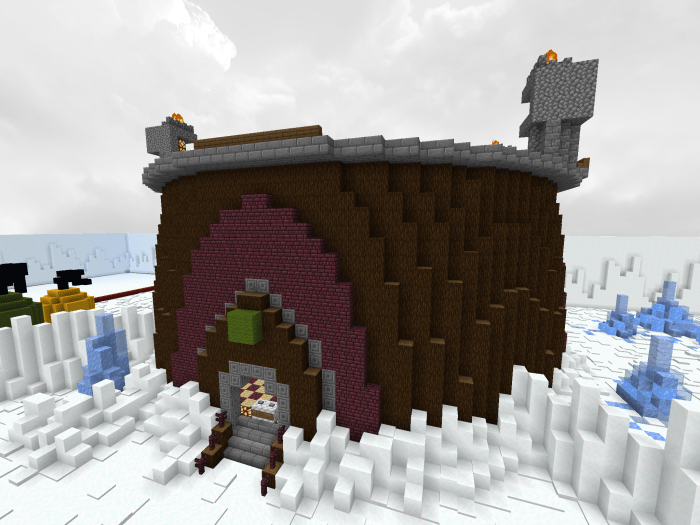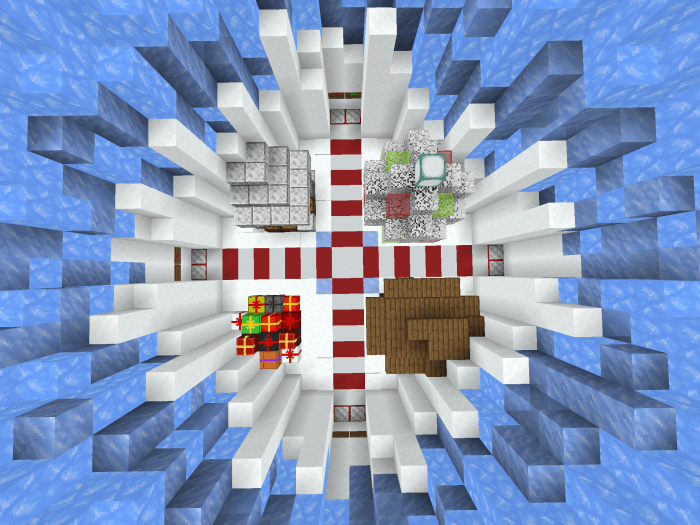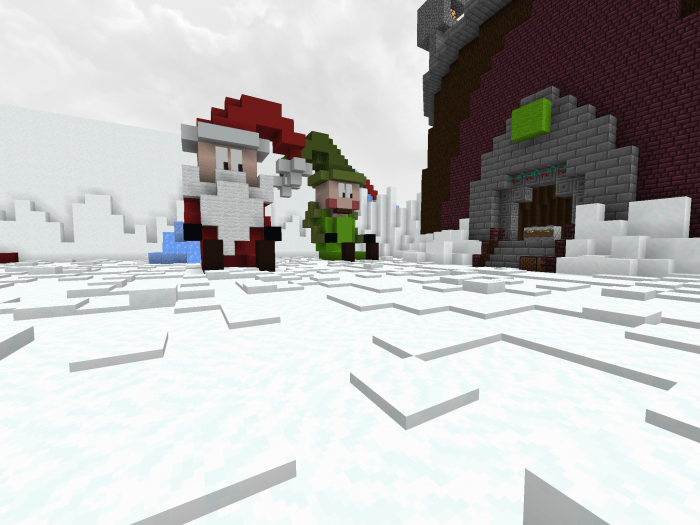 How to Play
Simply step on the pressure plates on the "Start Game" tab and then you will be sent into the game on a team. You will then open 25 lucky blocks to get your weapons and items. After you finish, take a visit to the shop where you can craft and buy items to fight with.
| Map Features |
GAMEMODES!
Santa Bash – After Santa Exits His Sleigh, Destroy Him And His Elf Minions! Requires At Least One Person
PvP – Fight To The Death! | DO NOT PLAY BY YOURSELF!!!
Requires At Least Two Players
LUCKY BLOCKS!!!
Open Lucky Blocks To Use In The Arena! They Are Custom Made Blocks By Effect99!
ITEMS
– Holiday Sword
– Santa Sword
– Santa Armor
– Gift Machine
– Candy Caner 2000
-Christmas Tree Sword
And MUCH More!
Credits
MineClan888 : Owner/Builder/Minor Developer
Th3LastSh3riff : Builder
RedSlimeTime25 : Builder/Developer/Animation Maker
Effect99 : Developer/Lucky Block Creator
Vladu11 : Pack Creator/ Boss Santa Creator
Special Thanks To Vladu11 for Letting Us Use His Addon, Thanks So Much!
Installation
Simply click on the link, click on the Capcha verification box (Robot scan) then click on the blue button below the box (Skip) it will redirect you to a new page, scroll down and wait for the 12 countdown to finish, then click get link. Clicking on that will open 2 new pages, the first page is unnecessary, so you can exit out of the first page, then the page behind/left will have the download link, simply click the link and start installing! NOTE; if you experience the "Example Domain" pop up, click out of that tab, return back to the original ad, then simply click the "X" next to the lead ad message, after this you can begin your download.
Downloads
Supported Minecraft versions
1.14