The Wireless Interactor Mod allows you to place interactor blocks at different locations you want to have easily accessible while deep underground mining or similar.
For example, you can have one interactor block placed near a furnace and another at a chest. This way you can access both the chest and the furnace wirelessly with the use of a connector item.
Creator: wilco375
Block/Item IDs & Crafting Recipes
Wireless Interactor (198) – 8 redstones + 1 chest
Wireless Connector (511) – 7 stones + 1 glass + 1 redstone
How does it work?
Craft a Wireless Interactor and a Wireless Connector (recipes found above).
Place down the Wireless Interactor on the ground. As you do that you will be prompted to give it a name. Use the following command in chat to do that.
/wi name <name of the wireless interactor>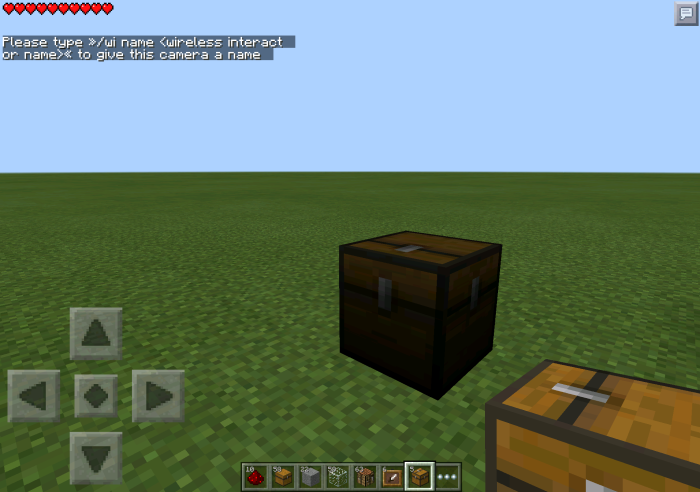 In this case we named it "furnaces".
Tap on the ground with the Wireless Connector. Now you will see a graphical user interface including the "furnaces" name which we gave the Wireless Interactor.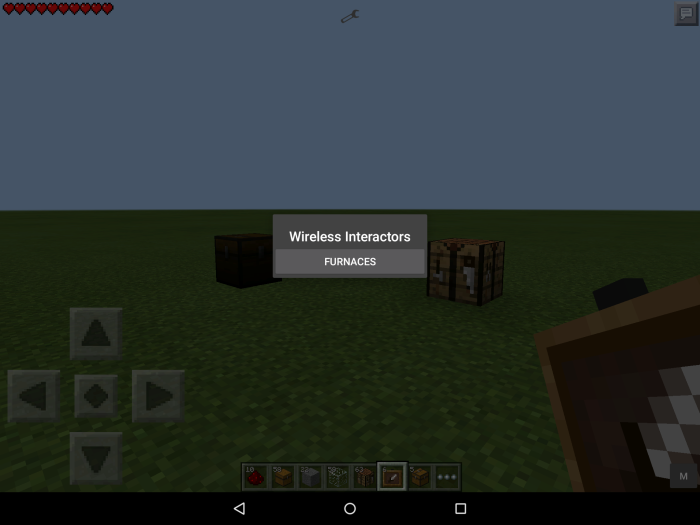 Tap on that and you will see the view of the Wireless Interactor.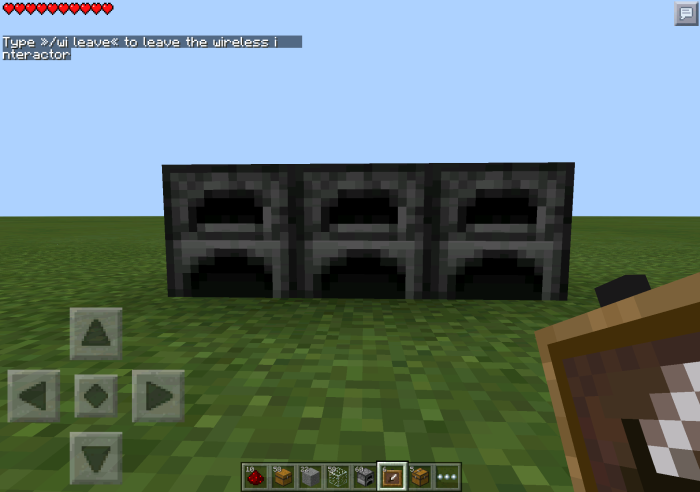 To exit the view you can either tap on the ground with the Wireless Connector and choose the option to leave it or type /wi leave in the chat.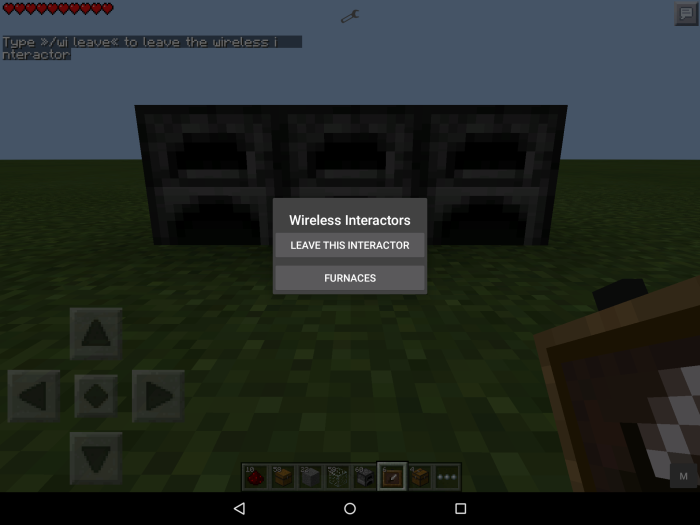 You can craft multiple Wireless Interactors and have them placed down on multiple locations. E.g. at a furnace, chest or other areas which you easily want to be able to access.