This add-on adds witch hats in your game, and the player can use these hats. Now witches have a rare chance to drop your hat when killed by a player. This is a simple add-on made especially for Halloween. Happy Halloween for everyone!
Creator: Team Infinite Minds (Twitter Account), Jean Lucas (Twitter Account)
How to use?
Android: To equip a hat on Android, click and hold the screen with the hat in hand.
Windows 10: To equip a hat on Windows 10, click and hold the right mouse button with the hat in hand.
To remove the hat from the player slot, simply remove it from the slot as you do with the armor.
This add-on uses a "work around" to work. This may cause some malfunction.
Witch Hat on Players
Steve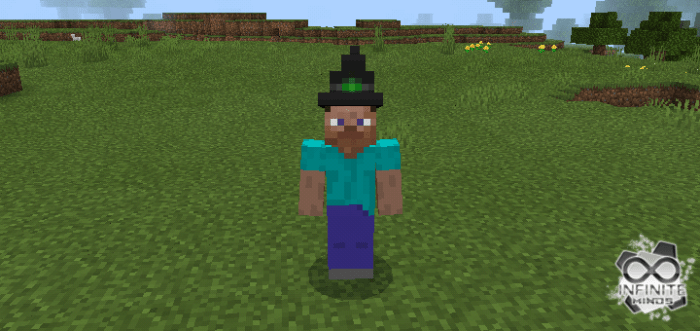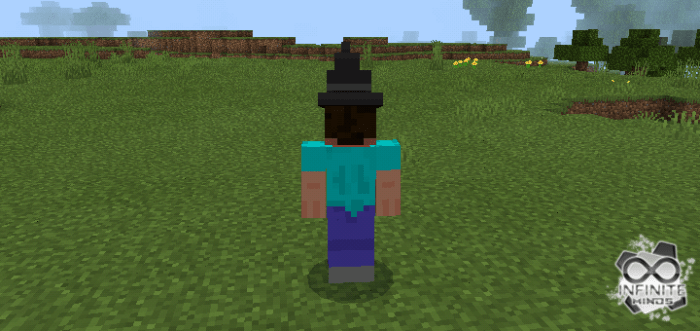 Alex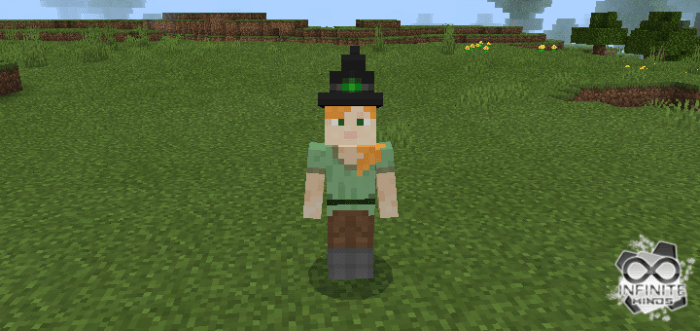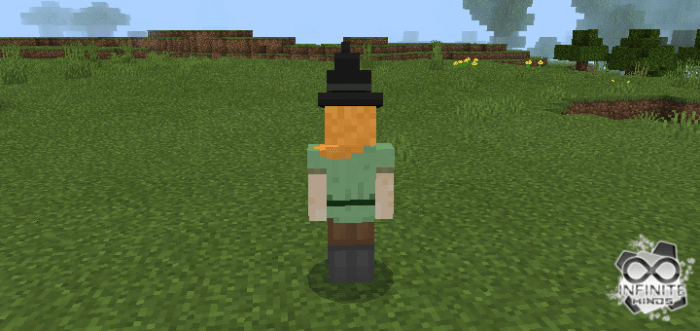 Installation
Click on "Download Add-on", and check the captcha box "I'm not a robot". After that, click on "Continue" (Do not click Direct Link). Wait 15 seconds, and click again to continue. After that, download the Add-on via Mediafire!
To activate in the world just activate the resource, which the behavior will be installed together. Or activate behavior, that the resource will also be installed together!
If you want to review/make a video about this content, don't use your own link, nor use the direct download link via Mediafire. Use the proper link from this page on MCPEDL!
Enable experimental gameplay in the world options for Add-on to work!
Downloads
Supported Minecraft versions
1.14