Ever thought why wither skeletons don't drop wither bones? Well this addon allows you to obtain wither bones and use them to make wither bone blocks. A small addon to make the game feel a little more immersive.
Hello, my name is amosmoses2, and I bring you the Wither Bone Addon. While a small mod, I do plan to expand upon many things from the base game, and this is my first step into this.
In order for this mod to work, you MUST have Experimental Gameplay on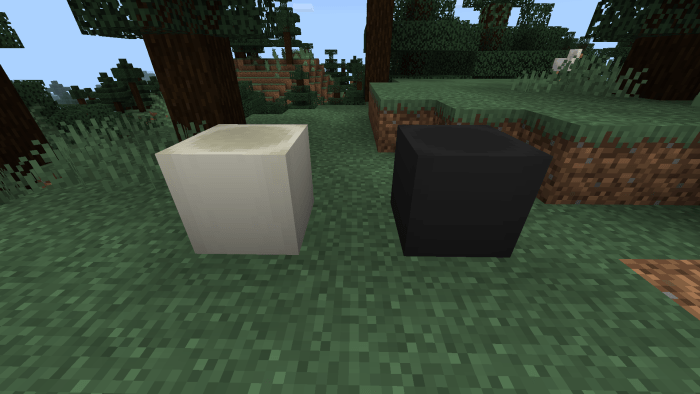 First of all, in order to obtain these is pretty self-explanatory. Kill wither skeletons.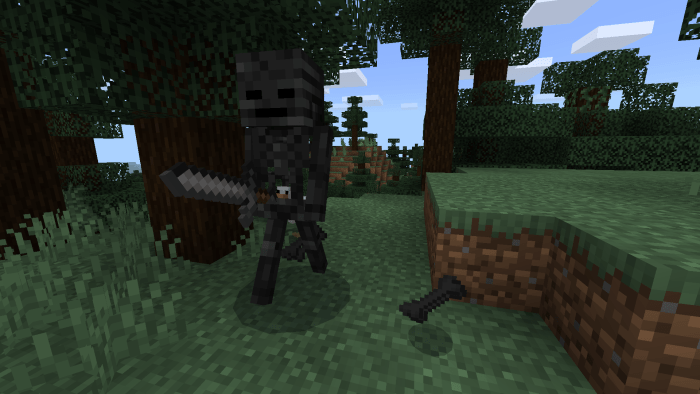 Then you must put the wither bone in your crafting table or inventory crafting.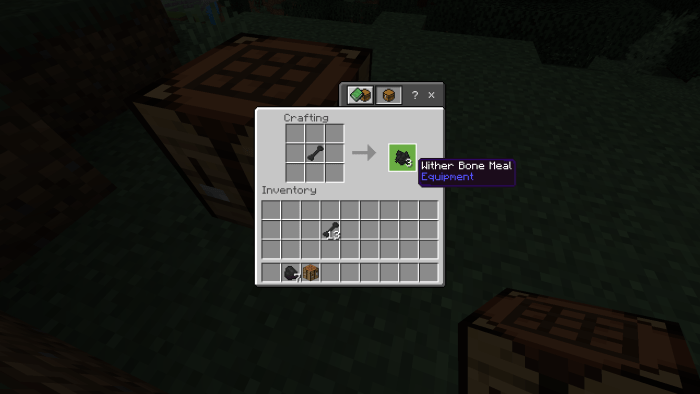 Then you must put nine of these wither bone meals into a crafting table to make a wither bone block.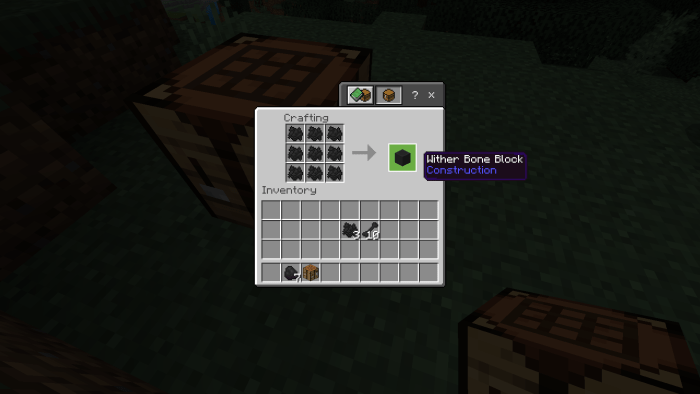 If you want to get these items in creative, use these commands
/give @p wb:wither_bone
/give @p wb:wither_bone_meal
/give @p wb:wither_bone_block
—
Unfortunately, there is limitations. The wither bone meal cannot grow crops and the wither bone block cannot be placed sideways. The modding API for bedrock is expansive in some areas while very limited in other areas, which is the case here. I will update to have these features in the future when they're added.
Please comment below any issues I may have missed in the mod. Please also leave suggestions for other simple mods and I might make them.
Anyways, thanks for downloading
Installation
1. Download both the Behavior and Resource packs
2. Install them onto your Minecraft (method varies by platform)
3. Toggle Experimental Gameplay and both the Behavior and Resource pack on any world
4. Load the world and everything should be functional
Downloads
Supported Minecraft versions
1.13
1.14