Wolverine is one of the characters in the popular movie series and comics called the X-Men. Wolverine's special abilities include super strength, immediately regenerating health and his super sharp steel claws. In this mod you are able to turn into Wolverine and get every mentioned super ability.
Creator: FTGM
Item IDs & Crafting Recipes
Wolverine Attack (373) – 6 Adamantium Iron + 3 Wolverine Suits
Wolverine Suit (322) – 4 dandelion yellow + 4 ink sacks + 1 leather
Back To Original Skin (327) – 1 stone
Adamantium Iron (333) – 8 iron blocks + 1 diamond block
Becoming Wolverine
The first thing you will need to craft is the Wolverine Suit (find crafting recipes further up). Tap on the ground while holding the suit item in your hand to put it on. Wearing the suit will make you indestructible.
Before being able to make any noticable difference you'll need the Wolverine Attack item. Hitting mobs with the use of this item will cause 100 attack damage every hit with no durability to worry about.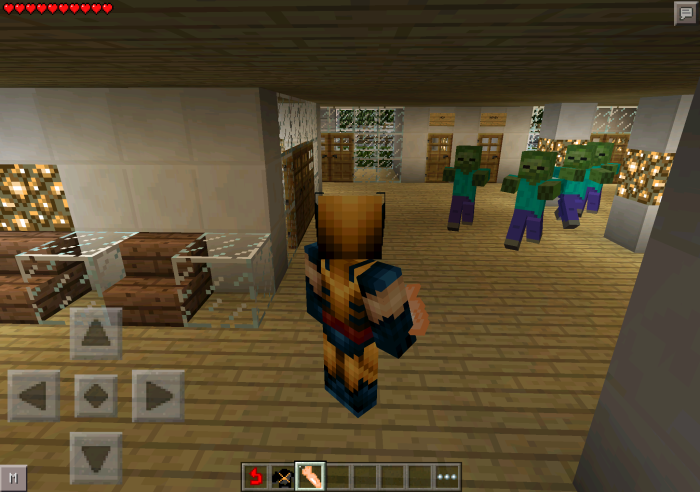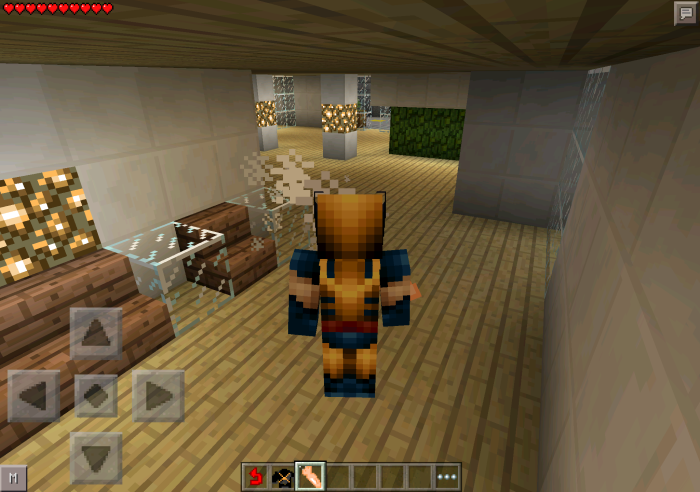 Download (MediaFire)
Download (MCPE DL)