Have you ever wanted to experience the amazement of non-vanilla biomes but you prefer Bedrock to Java (so no mods, just add-ons) nor could you install Block-Launcher because you are on Windows 10? Well, then this Resource Pack is for you. Feel the wonder with WONDERFUL BIOMES!
This resource pack alters the colours of the biome colormap, which defines the tone of both leaves and grass (and also water in some cases). By doing this, some biomes have been revamped to give a Biomes O'Plenty or Biome Bundle feel to it (although far less incredible, I shall admit).
Keep in mind that this is only an aesthetic change; there are no additions beyond that.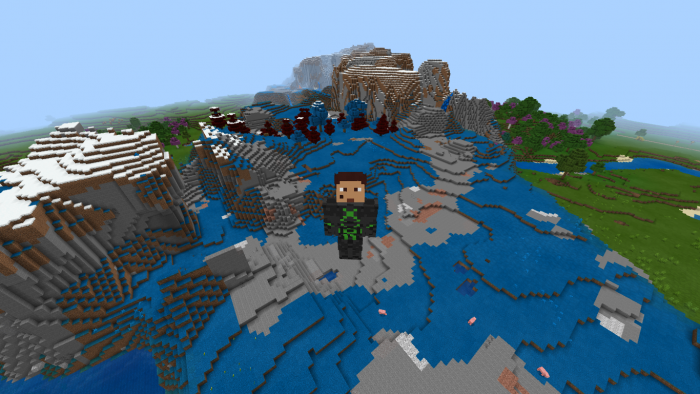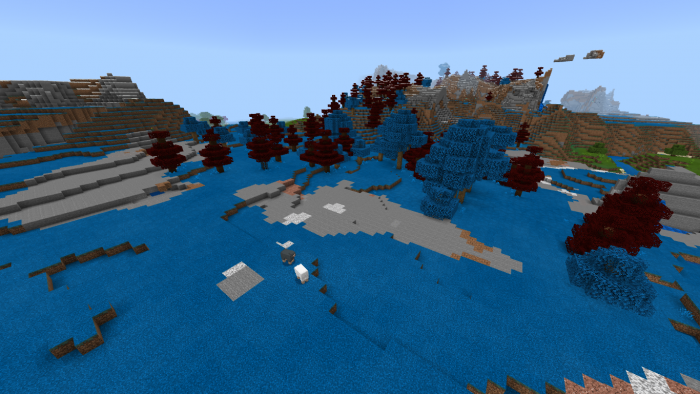 Aether Hills
This blue biome is the recoloured version of Extreme Hills, mountains and frozen trees in general. It's based on the Aether Mod (loosely) and the Mystic Grove Biome from Biomes O'Plenty.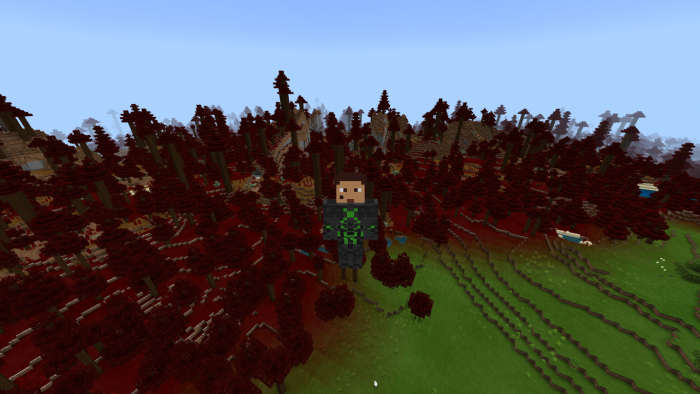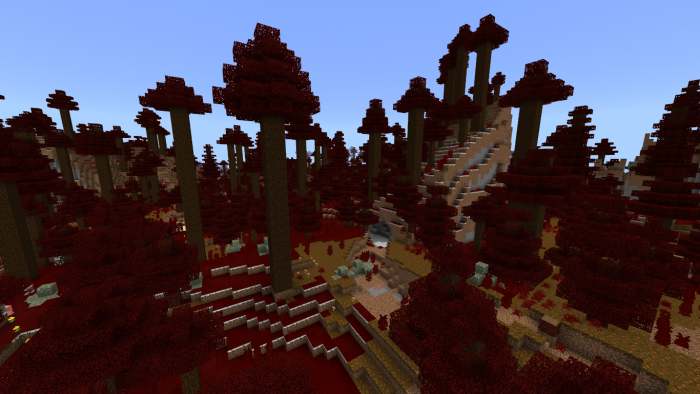 Autumnal Forest
This red biome is the recoloured version of Taiga. It's based on both the Seasonal Forest and Redwood Forest (loosely) from Biomes O'Plenty.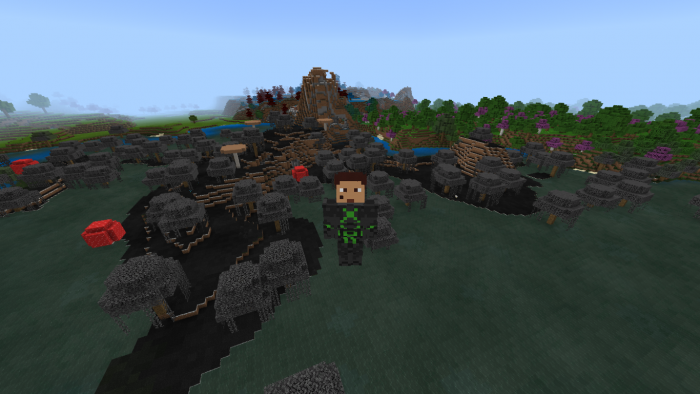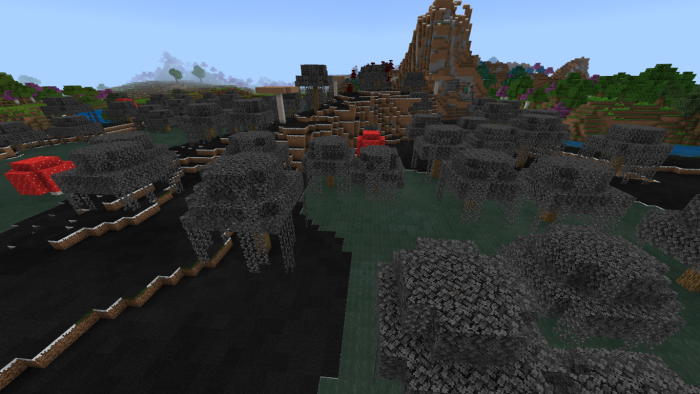 Dark Zone
This dark biome with gray trees is the recoloured version of Swamps. It's based on both the Deadlands from Biomes O'Plenty and the Vampire Biome from the Vampirism Mod. (it doesn't have vampires though XD ).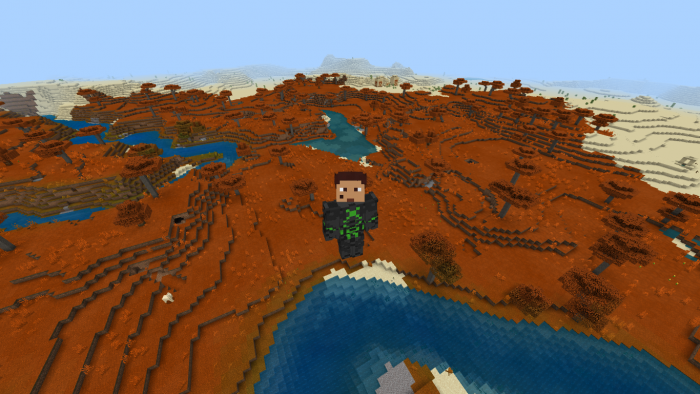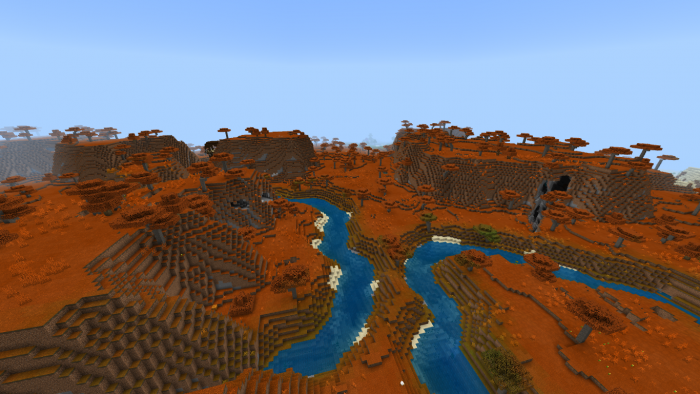 Orange Savannah
This is a revamped version of the vanilla Savannah which I thought might look cool in orange. I haven't based it on anything in particular.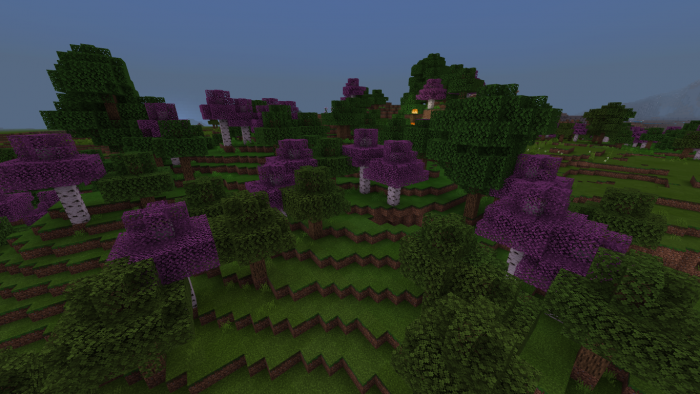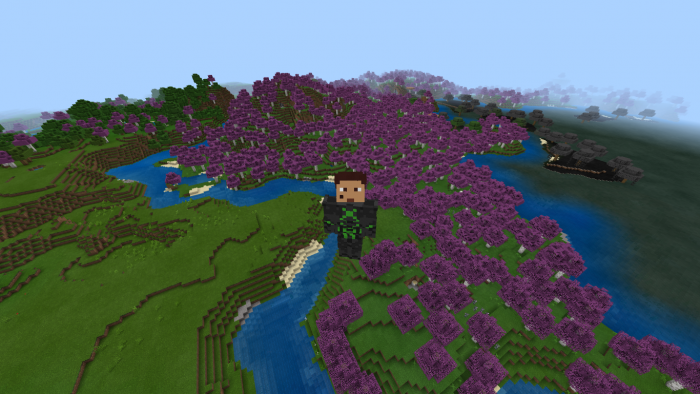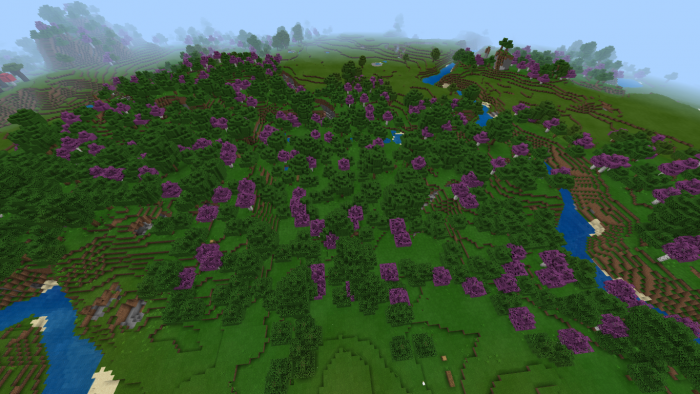 Cherry Blossom / Sakura Biome
This is the well-known pink (more like purple) tree we all love. It is a recolour of birch trees in general.
*Note: I have noticed the cherry blossom may just be too purple instead of pink, so I may change that in a future uptade.
**Note 2: I have only tested this on Windows 10, so I don't know if it will work on iOS or Android. Please proceed with caution.
***Note 3: You can use it in combination with other resource packs or shaders as it doesn't really depend on textures themselves or texture size (I only selected x32 beacuse the website obligued me) (though some incompabilities may occur when combining whith certain shaders).
Rules:
1. You can use this Resource Pack in your YouTube videos, just credit me in the video or in the description, including a link to this MCPEDL page (NO external links are to be included).
2. It can also be used in servers, etc., but the same credit explained above must be followed.
3. Enjoy!!!
- There was an error on the MCPEDL website that made the download button not work. It should now be fixed.
- Fixed the grass side colour issue (the images are still from the bugged version, but it looks fine in game).
-Updated the description of the the page to say that it is compatible with the latest update (1.11.1). Note: this pack should still work despite the version, so, in theory, it should also work on the 1.12 Beta.
Downloads
Supported Minecraft versions
1.10
1.11
Resolution
32x