The Wonderful Water Can lets you water the plants in your farm as you would do in real life. Before you can use the watering can you will need to fill it up with some water. It's a great way to increase the growing speed of plants in a realistic and effecient way.
Creator: Kingbudderjr
Item ID & Crafting Recipe
Watering Can (456) – 4 iron ingots + 1 water bucket
How to use it?
Begin by crafting a watering can with 4 iron ingots and 1 water bucket in a crafting table.
Find a water source such as a waterfall and tap with the water can on the flowing water. To fill it up you must tap on a water block which got a water block above itself, such as seen in the image below.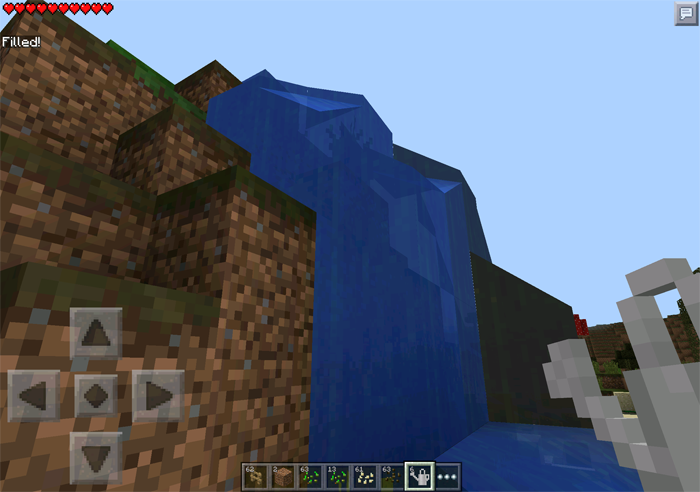 Start watering your plants by tapping on the plants with the filled watering can. Currently the mod supports the following plants: wheat, potatoes, carrots, melons, beetroot, pumpkins and trees.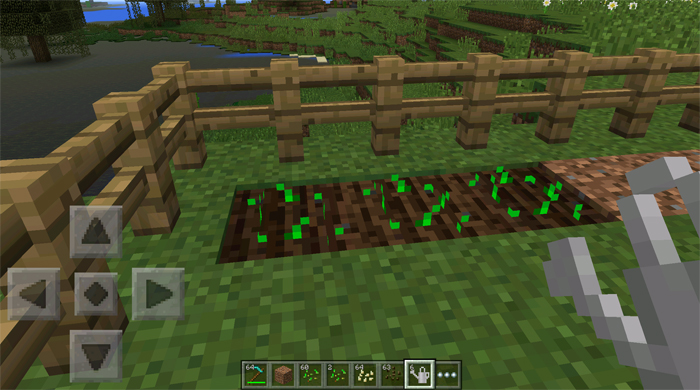 Beautiful water particles are used to give the mod a better feel.
Everytime you water a plant there is a chance that the plant will grow. In this case we had sowed some wheat and on our third attempt using the watering can the wheat grown to their full extent and were ready to be harvested.