The Debug Stick is an official item in version 1.13 for Minecraft: Java Edition. This mod implements the item to Minecraft: Bedrock Edition. Change the state of a block's status simply by touching it with the stick. It's a very simple to use item which can be very useful especially for builders if you ever need to change the state / data value of a block.
Creator: ElementX_YT, Twitter Account
How does it work?
Type the following text command to retrieve the Debug Stick: /debugstick
Tap on a block to change the block's data value. It has been programmed to increase the value by each touch. Once it has reached the maximum data value for a block then it will go back to zero.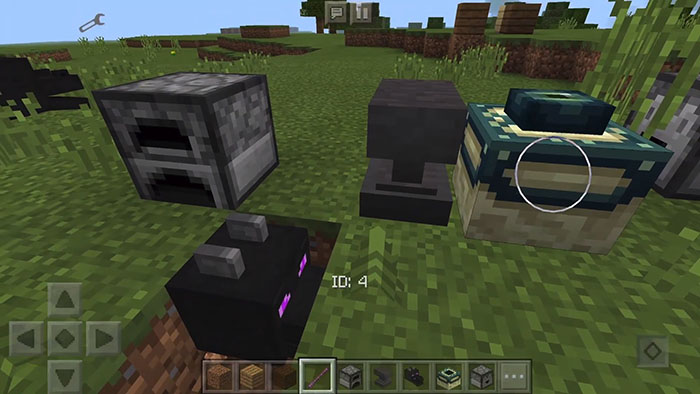 Click here or on the image down below to view a GIF animation.
Video Showcase
Installation
This mod only works for Android as it requires BlockLauncher or similar third-party launcher for importing the ModPE script.