This map features a really cool recreation of the Nintendo Switch in Minecraft. Primarily redstone and command blocks have been used to create some really cool features which allow you to select among apps like Zelda and even Minecraft. As it's built in Minecraft it's of course quite limited in terms of usability. But hopefully you can look past that and enjoy it either way!
Creator: ChefFranky
Updated: 23 March, 2018 (read changelog)
How does it work?
This is an attempt to recreate the Nintendo Switch as a Minecraft creation. It includes a bunch of different features such as the possibility to load several different apps.
Press here (or on the image down below) to view a GIF animation.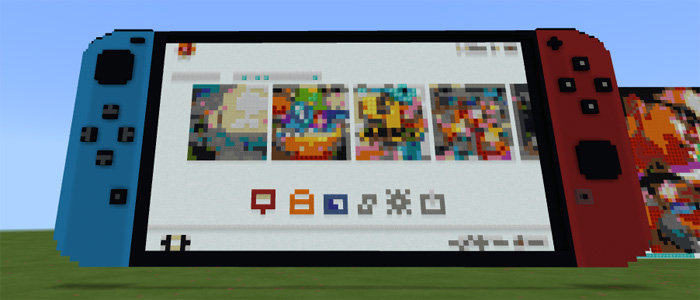 You can start the Nintendo Switch by using one of the buttons on the command blocks. It will take several seconds for it to start. Make sure you've set the render distance to max (or else it might not work correctly).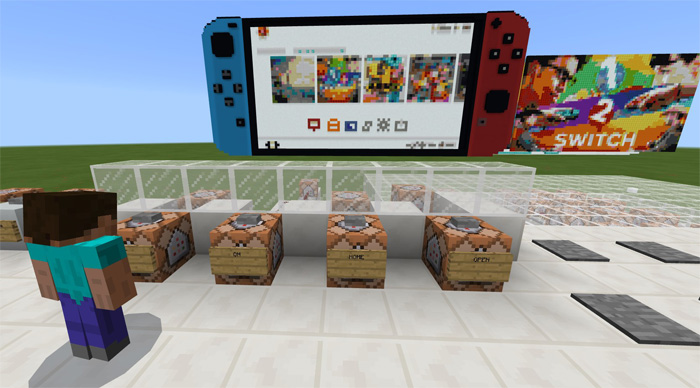 Step on the pressure plates to select one of the apps available on the start screen and then press the Open button on one of the command blocks to select it.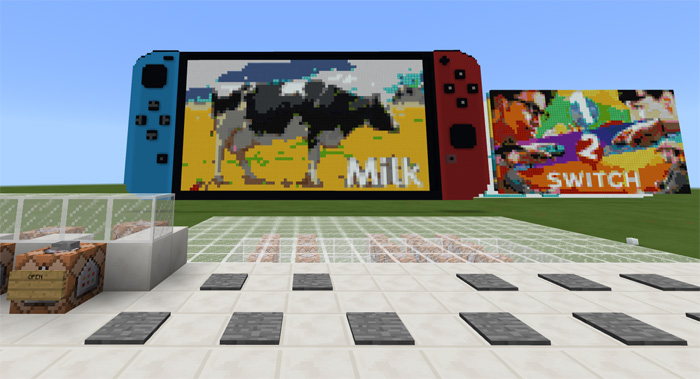 Trailer
Changelog
The Switch will now work on 12 chunks of render distance
Fixed screens for Mario Kart and Minecraft that were not fitting the screen correctly
Made a few small adjustments
Installation