There are lots of different activities taking place in the World of Color. You can do parkour, go out on a small adventure and do a bunch of other things. It's a really cool map which design is greatly inspired by the World of Color Update for Minecraft. If you are looking to have some fun in Minecraft then give it a try!
Creator: ItsMeProHech (Twitter), MineworksPH (Twitter)
Updated: 6 January, 2018 (read changelog)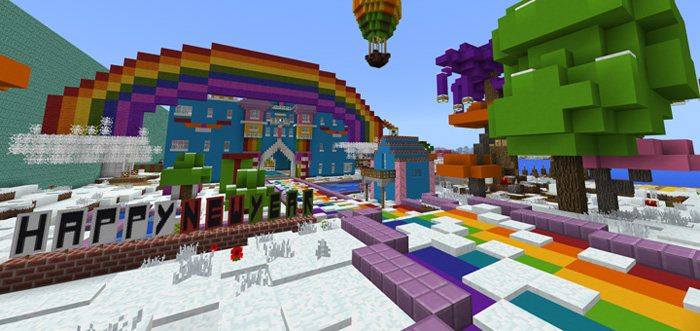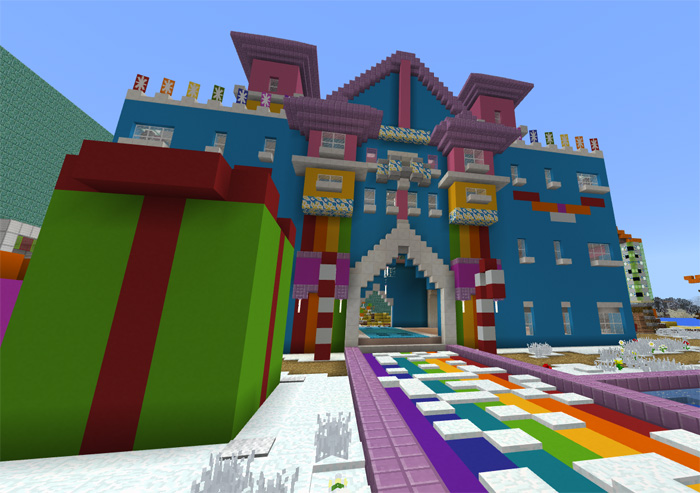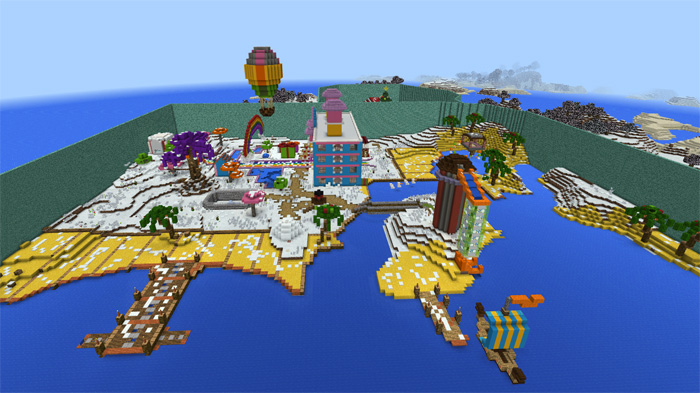 Note from creator: if you want to suggest any creation to build it, please kindly message us on "MineworksPh AA Studios" facebook page! or dm us on twitter!
Trailer
Changelog
World of Color New Year Update v2.00:
New 2.0 trailer
Minigames improved
Environment changed
Weather set to snow for Christmas
Barriers are now taller
Colorful mansion changed inside and out
Beacon is now colory
Christmas structures
Sled playground
Map expanded
Log house with sled playground
Fixed issues with commands at minigame area
And more!
Installation