This is a World Edit Script. You are no longer bothered by annoying block placement! As long as you have the necessary materials, it will be very easy to build a house and clean up!
This script only works in survival mode.
To start the installation, place the material block on the left end of the hot bar and tap the block you want to start installation with the Stick.
Then, when you tap the block you want to finish installation, the material block is consumed and the block is installed.
If the item is not a block, of course, installation fails.
The log will be displayed in chat regardless of success or failure, so please read it.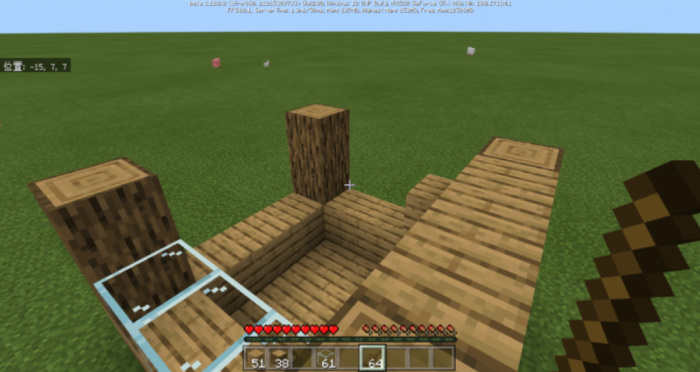 Installation
Be sure to turn on experimental gameplay mode! And the version works with ver.1.12 beta "only". Also, only Windows 10 Edition is supported. (Not tested on Android with a block launcher!)
If you do not follow this rule, you can not use WorldEdit! Please read it carefully! ! !
Downloads
Supported Minecraft versions
1.12