This map is pretty self-explanatory, but the object of the game is to kill/blow up all enemy players, steal their vehicles if possible, and explode all enemy structures, if you're using artillery/other explosive vehicles. WARNING: This map won't work on mobile, this is not my fault, the Kancolle addon does not work on mobile.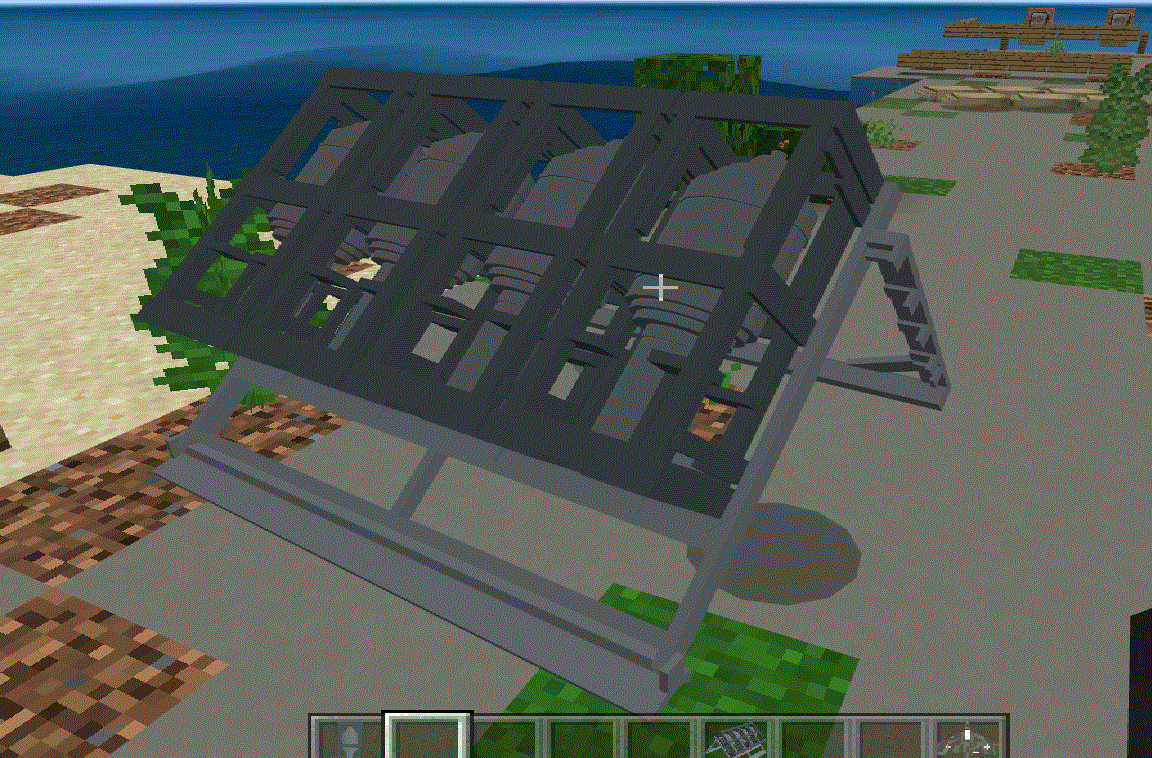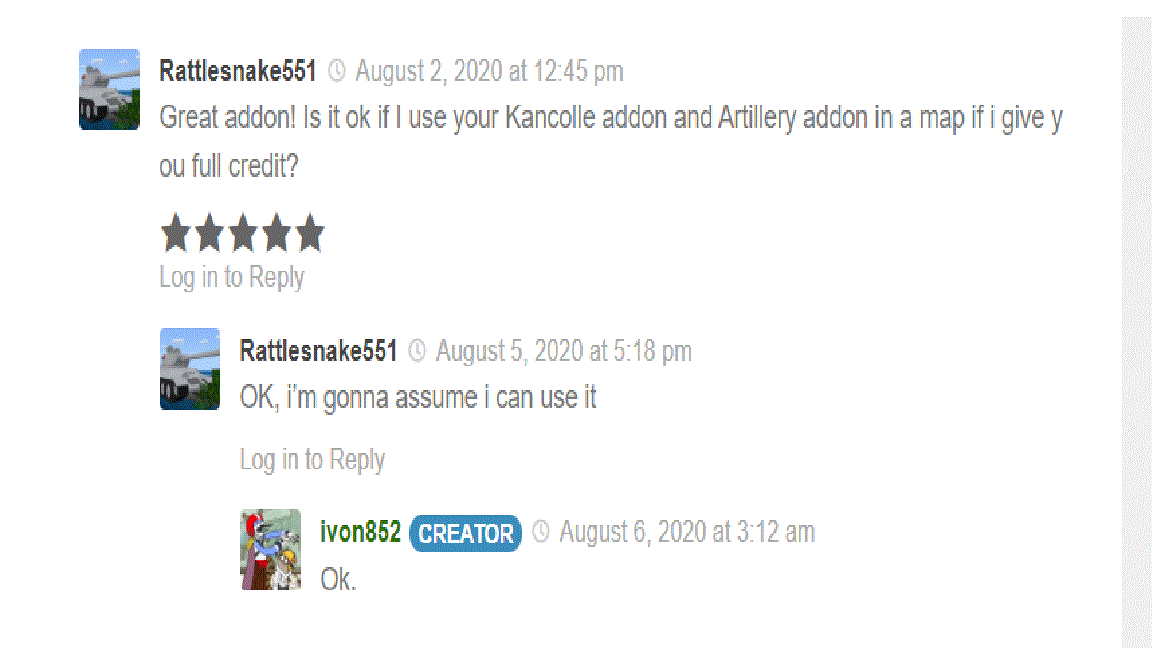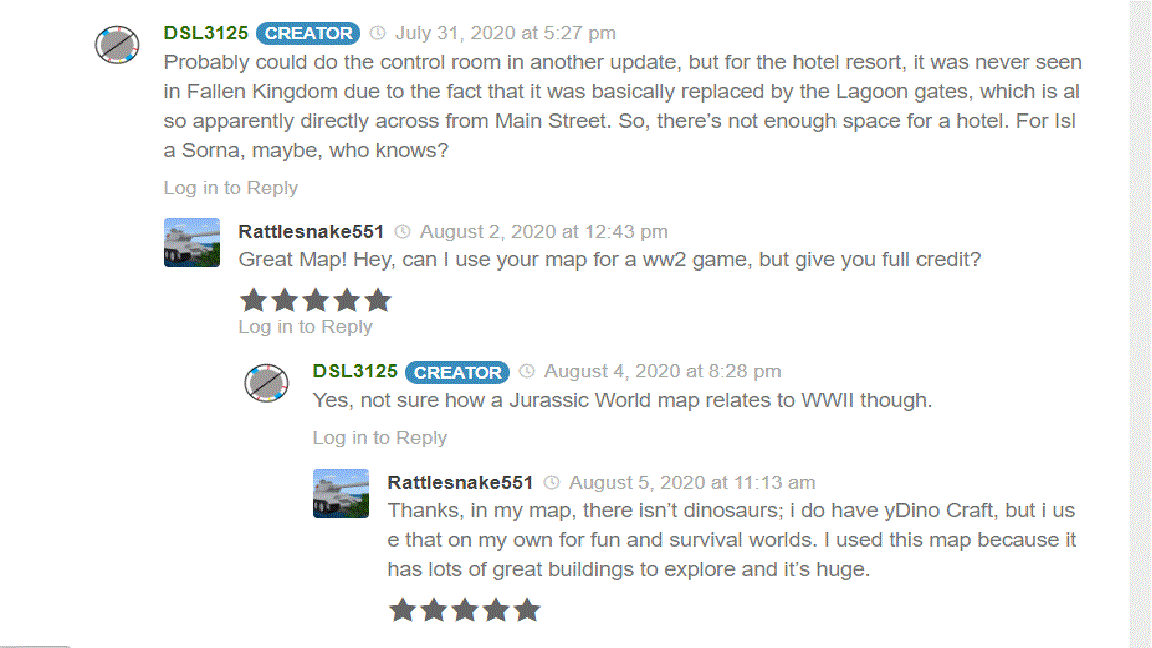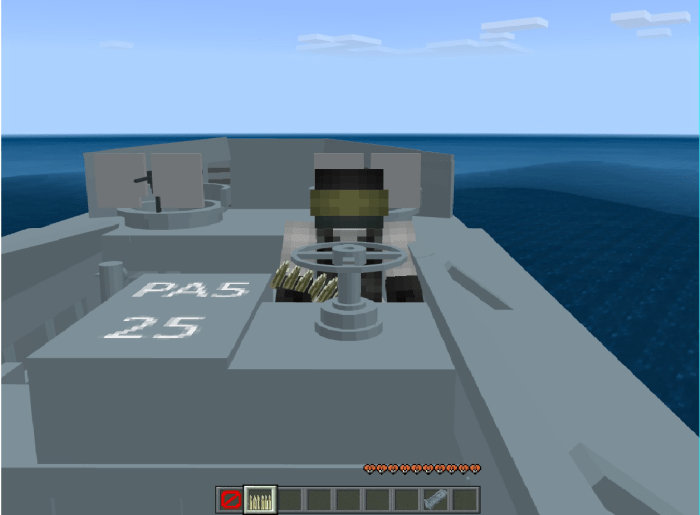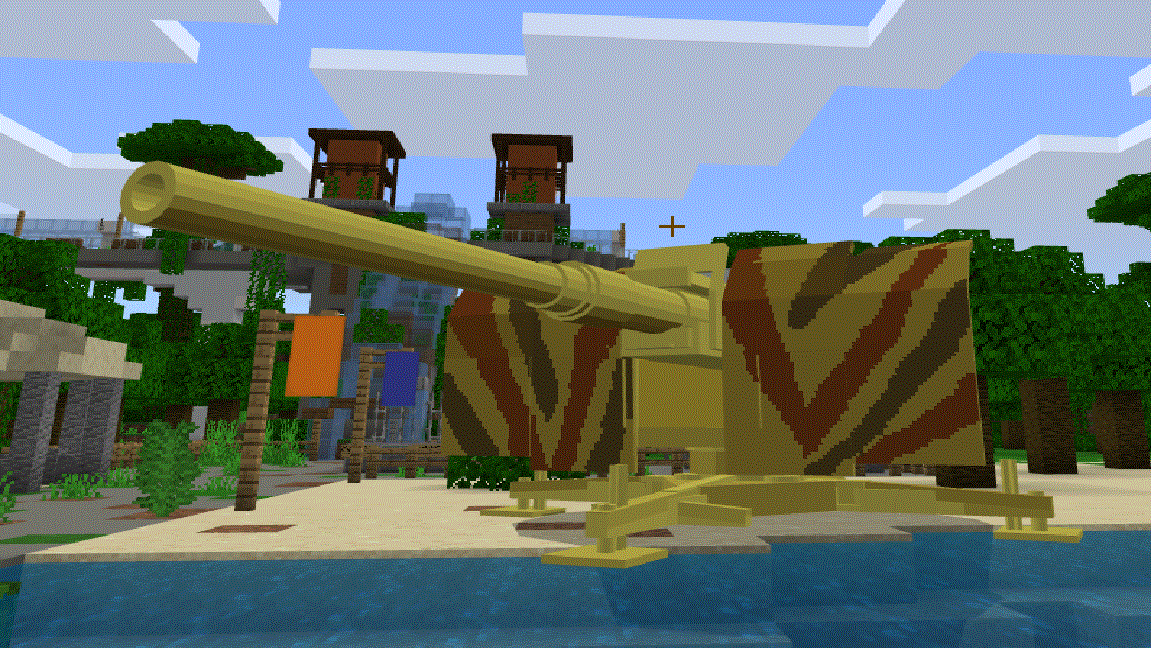 This game is recommended for at least 5 players, but the minimum is 3:
1 Admin
1 Red Team
1 Blue Team
Admin: Spawn players' selected vehicles, give players specific items, (/function babytage for Artilllery Shells, /function hasaki for rest) (see Kancolle Addon for more detail as to which items are for what, Artillery Addon for same)
Blue/Red Teams: Fight, e.g If you are in a Type 99 Dive Bomber, you can use the Standard Bullet Belt to shoot the Machinegun, and the Standard Bomb to drop a bomb on the unsuspecting enemies below; or if you are driving a T-34/85 Tank, you can use the ZiS-S-53 AP shells to fire.
Unfortunately, the torpedoes don't explode underwater, this is due to explosives not working underwater in Minecraft.
It explains most of the stuff in the map, I'm not going to repeat it in here, get the map to learn the rest of the rules!
HUGE thanks to:
ivon852, for creating the addons for this map, the Kancolle Addon and Artillery Addon.
DSL3125, who created the map, Abandoned Jurassic World.
They both gave me permission to use their map/addons, if you don't believe me check these pages:
Abandoned Jurassic World (Fallen Kingdom)
And check the comments, look for my comment(s) (Rattlesnake551) in which I conversed with the owners, and they said it was fine for me to use their addons/map in my own map. I'm speaking specifically to YOU, MCPEDL Admins who denied my submission saying that I don't have permission to use their addons!
Added a Mediafire download link. - - - - -
Added the newest version of the Artillery Addon. - - 
Added an urgent help message (please link me, I need it to make sure that this map is always up to date).
Added The new link (fixed?) which has Kancolle Version 0.09
Added the newest version of the Kancolle Addon, which has a Panzer IV Ausf. H.
Added a few more images in to the main description.
Added screenshots of proof that I have permission to use the map and addons.
Added a section which states that I'm allowed to use the world and addons for this map, providing I give credit to the owners (which I did).
Added some explanation on how to use some of the vehicles. 
Added Thanks
Added More Screenshots
Added More Detail in the Description about Torpedoes
Installation
Go into files, then click on the WW2.mcworld file, then it should automatically open Minecraft and import the world.
Downloads
Supported Minecraft versions
1.16