In this seed you will find two desert villages which both got blacksmiths and chests. Besides that you will also be traveling in a beautiful, but odd, savannah biome.
Ahead of spawn you will see a savannah biome with a great mountain rising up when approaching the biome. The biome is quite extreme as it got lots of floating chunks of dirt and stone and something which look like a mushroom shaped mountain.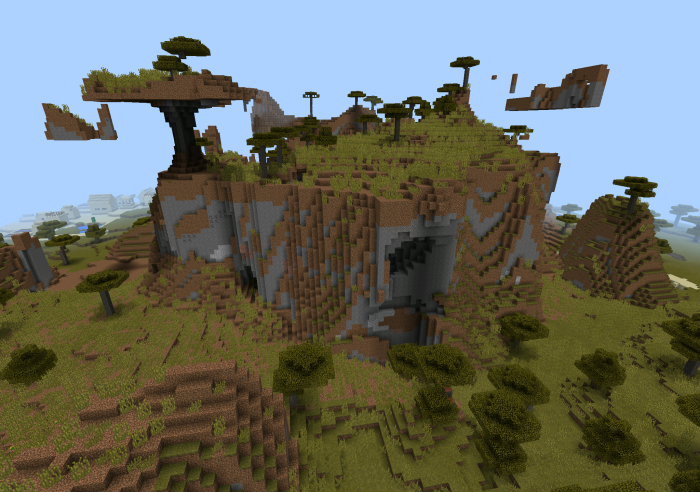 By going through the savannah biome you will come across a desert village on your left.
The village does have a blacksmith and in the chest you will find the following items:
2 iron ingots
2 iron pickaxes
1 iron leggings
1 apple
2 obsidian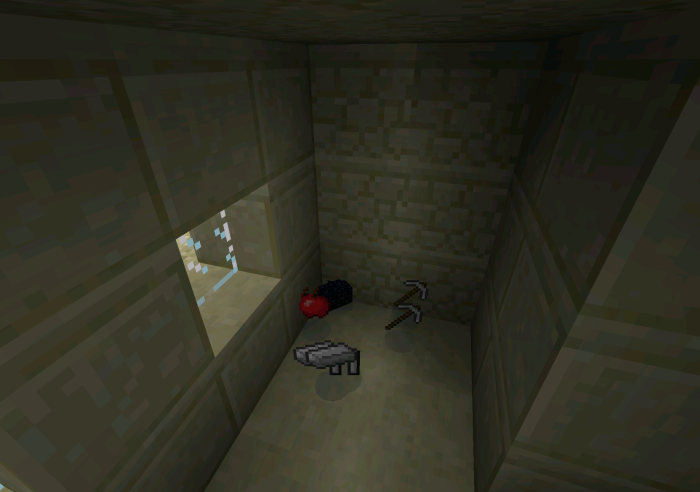 Follow the border of the desert and savannah biome to get to the second desert village.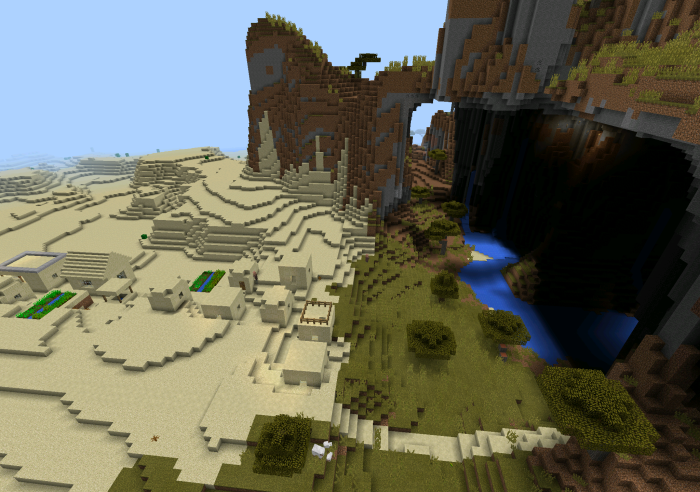 The second desert village also got some great loot in the chest for you to get:
2 emeralds
1 iron pickaxe
2 iron ingots
1 apple
1 iron chest plate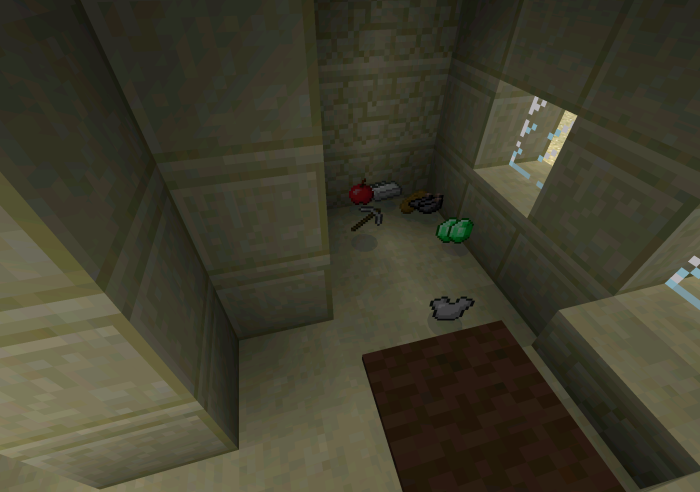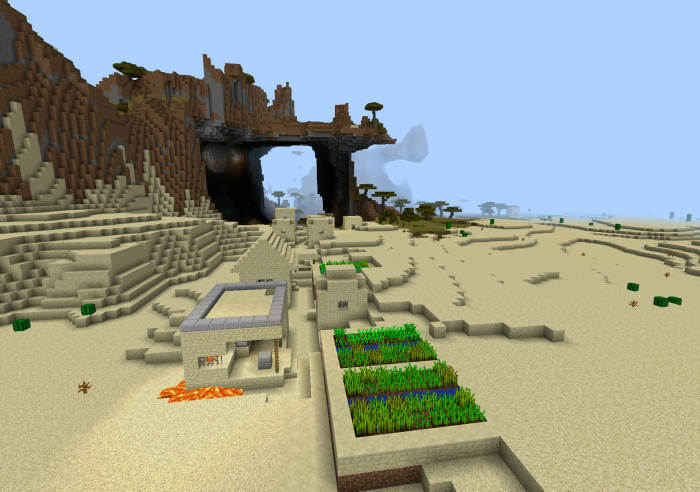 Seed: xnxx