XTM Weaponcraft is a mod which adds a whole new set of medieval weapons and items to Minecraft. Though, the mod also focuses on more modern items and structures. For example, with the new blocks and item in the mod you can build yourself a Nuclear Reactor which can be used for various reasons.
By request we've added a full list of all items and IDs below.
Weaponcraft ID
402, Diamond Long Sword
403, Iron Long Sword
404, Gold Long Sword
407, Stone Long Sword
408, Diamond Large Sword
409, Iron Large Sword
410, Gold Large Sword
411, Stone Large Sword
Nuclearcraft IDs
460, Reactor Controler
461, Coolant Cell
462, Uranium Ingot
463, Glowstone Ingot
464, Steel Ingot
465, Redstone Ingot
466, Lapis Lazuli Ingot
467, Diamond Dust
468, Gold Dust
469, Iron Dust
470, Lapis Lazuli Dust
471, Uranium Dust
472, Lapis Lazuli Sword
473, Redstone Sword
474, Glowstone Sword
475, XTM Guide
476, Silk Touch Pickaxe
477, This place wires (SECRET ITEM)
Swords
Glowstone Sword (ID: 474)
Lapis Lazuli Sword (ID: 472)
Redstone Sword (ID: 473)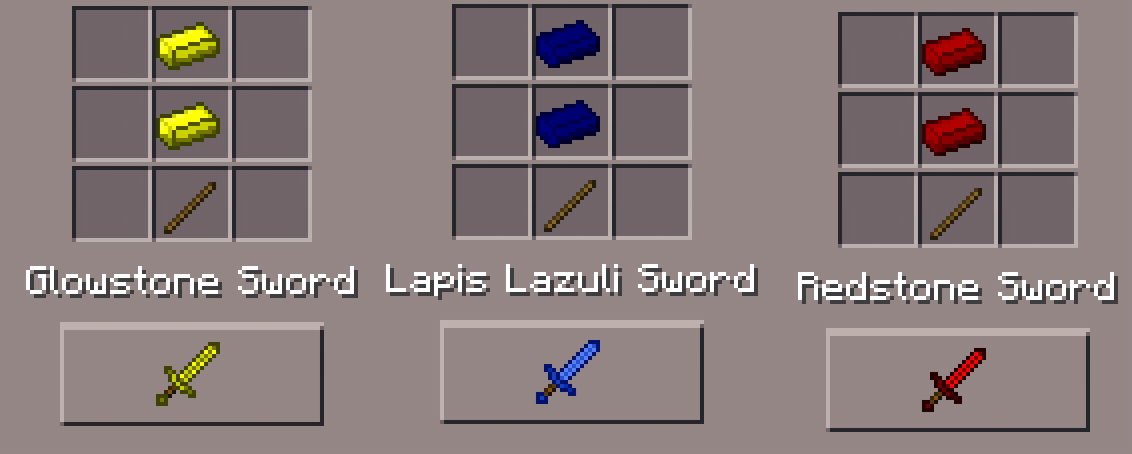 Tools
Silk Touch Pickaxe (ID: 476)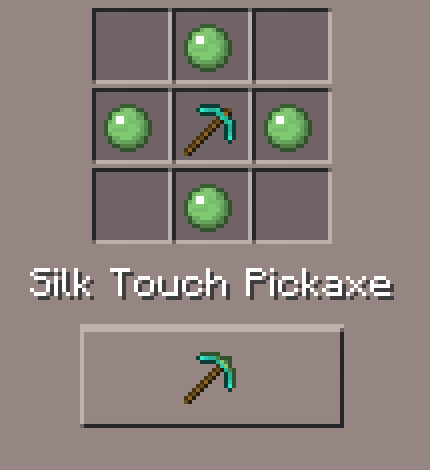 Ingots
You can smelt almost any ore, ingots or dusts in-game to achieve the same thing as seen on the image below. The only exceptions which it doesn't work for are coal ore and steel ingot.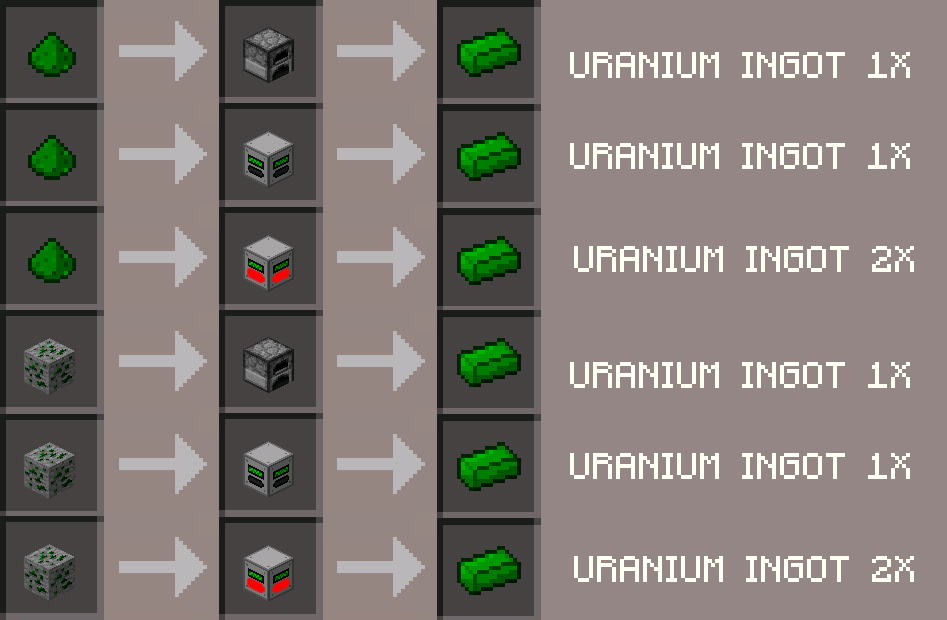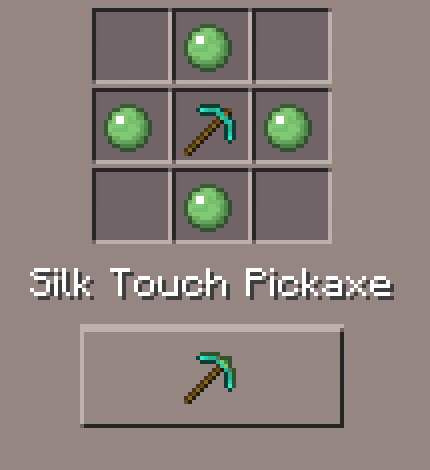 Dusts
Works for all ores and dusts in-game besides coal ore.


Items
XTM Guide (ID: 475)
Reactor Controller (ID: 460)
Coolant Cell (ID: 461)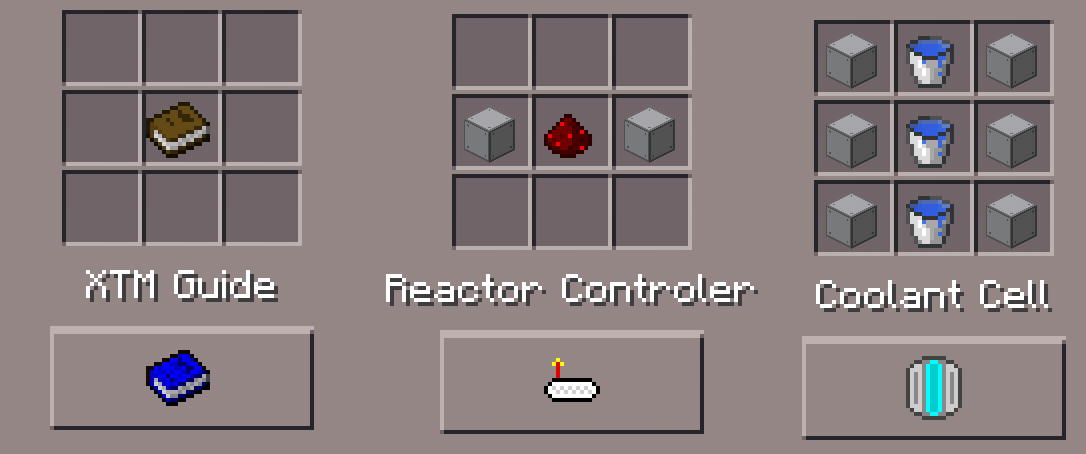 Blocks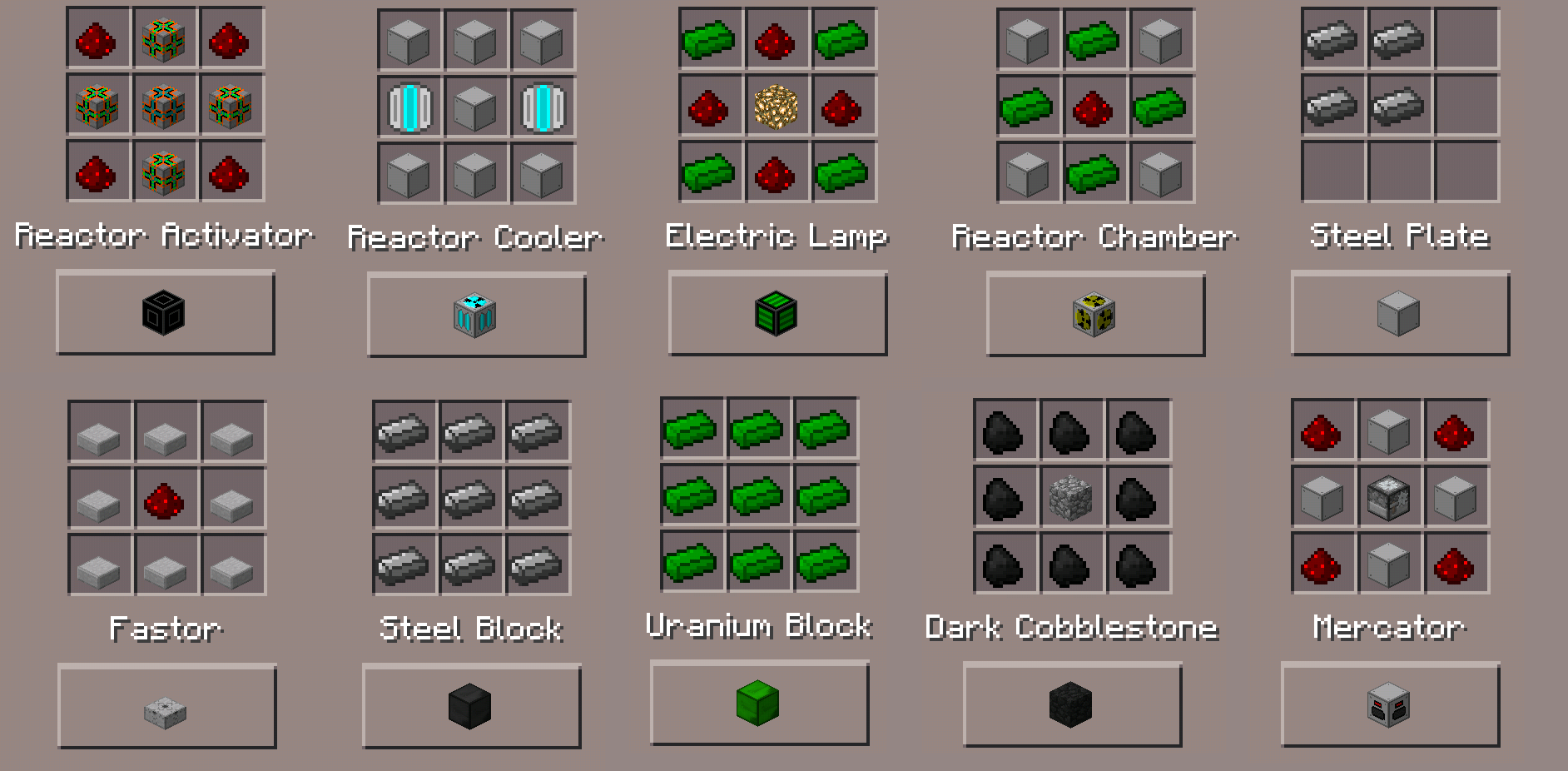 Below you can see Uranium Ore which is randomly spawned in the world. It looks like dark cobblestone.
How to Build a Nuclear Reactor & Use it
First floor: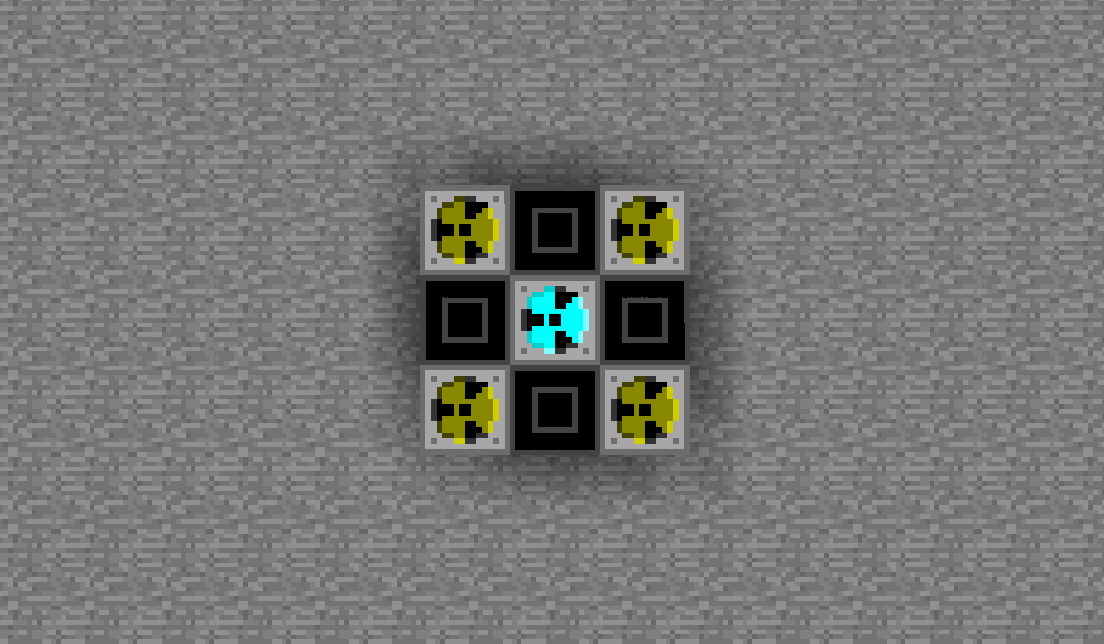 Second floor: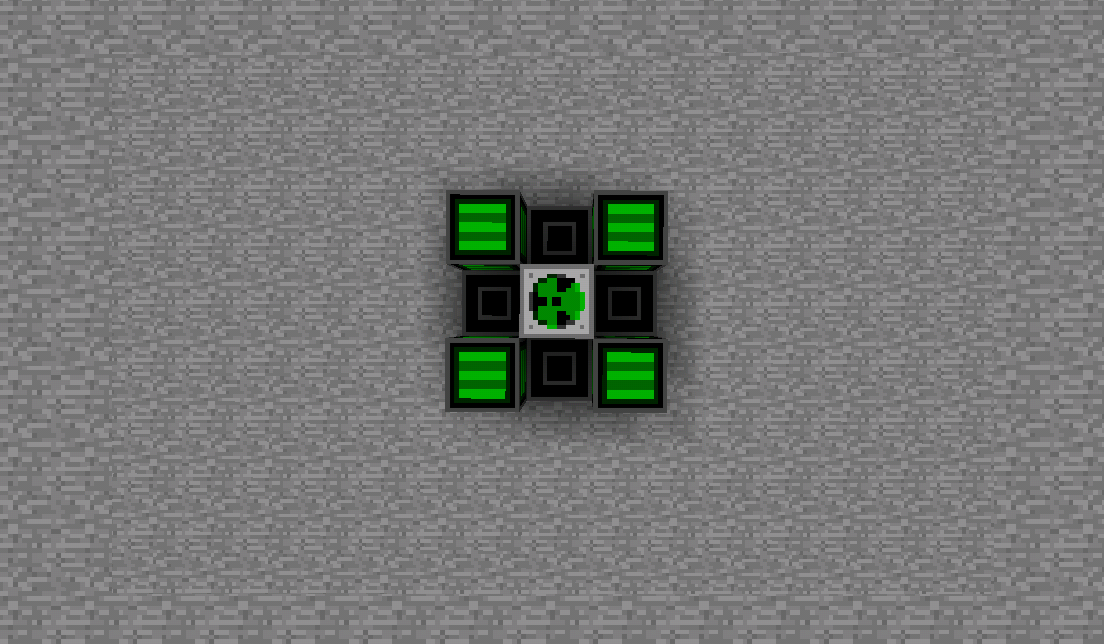 Third floor (same as first floor):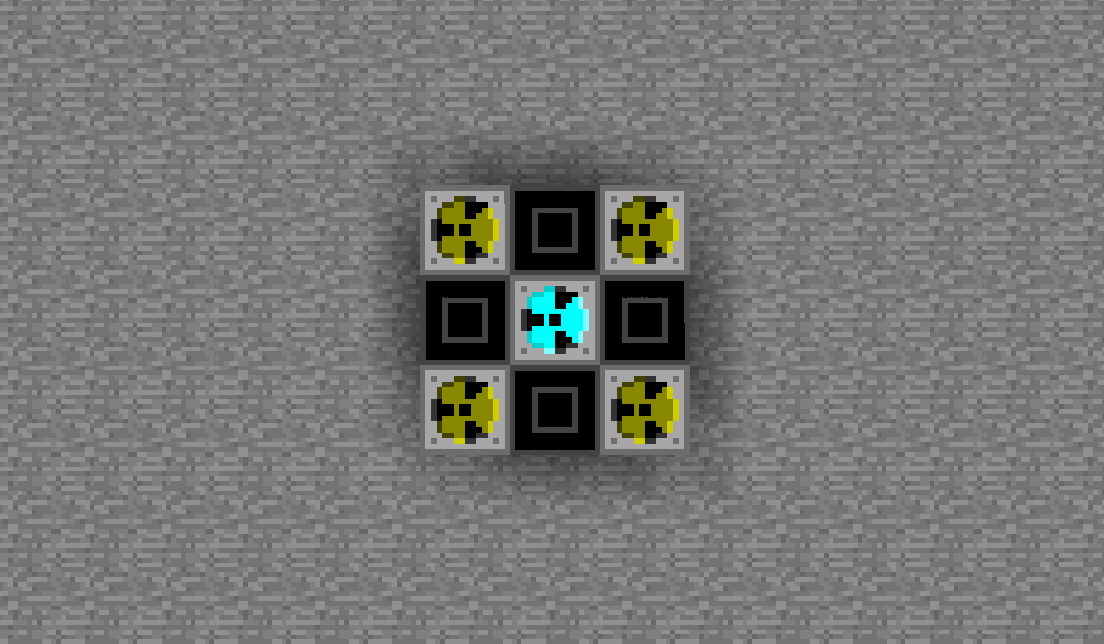 If the outcome looks like the following then you have done it right:
Stand infront of the cube and tap with your Reactor Controller in the middle to activate it.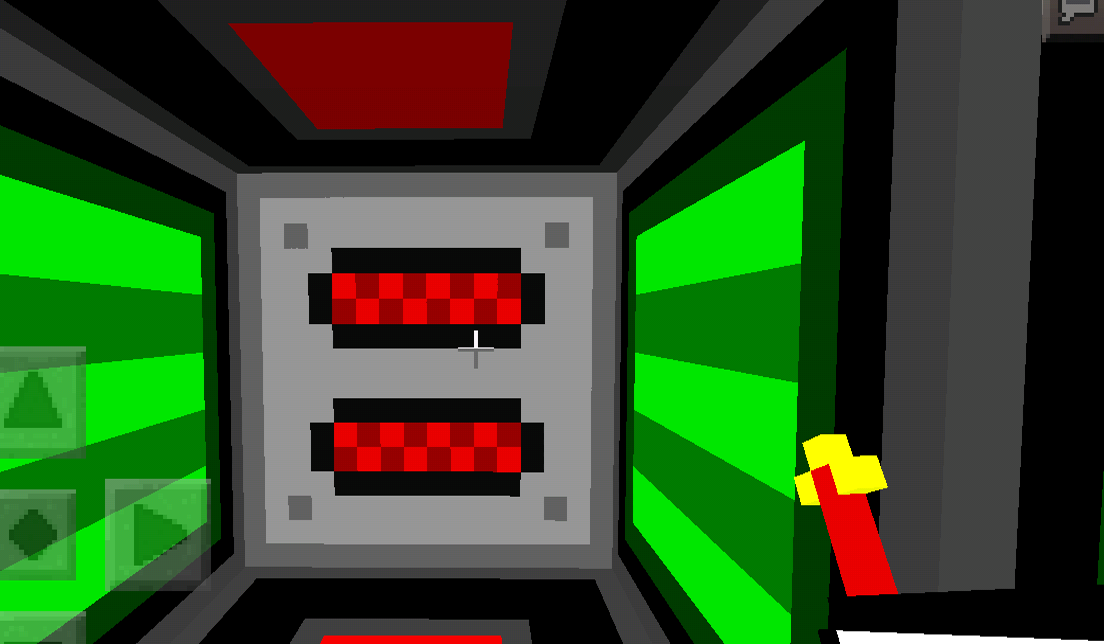 The Nuclear Reactor should now light up in bright colors: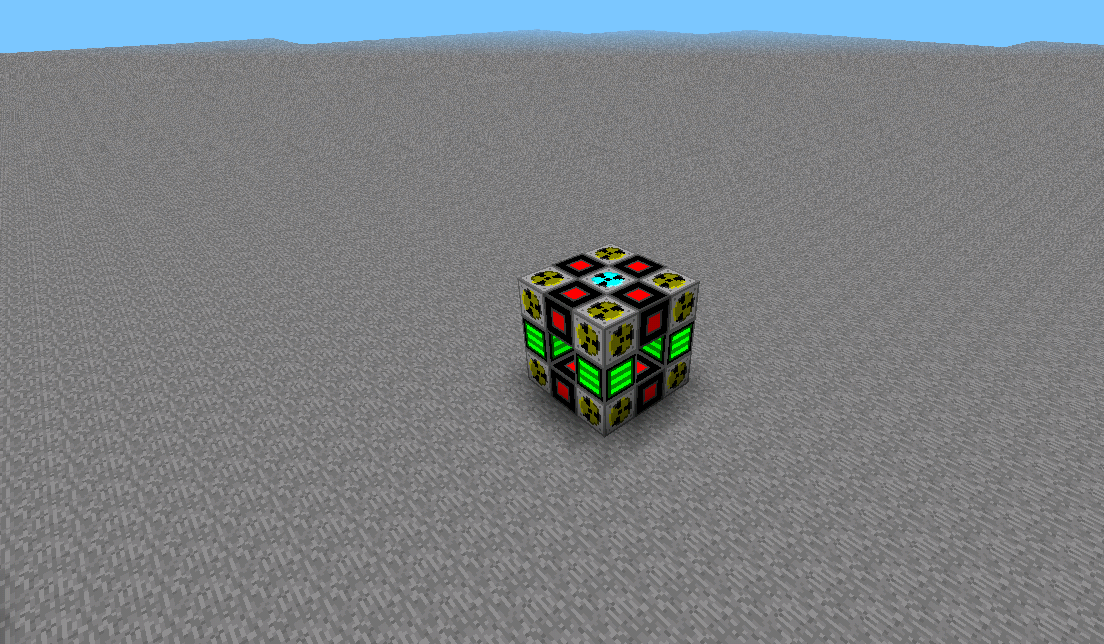 How to Add Wires to a Nuclear Reactor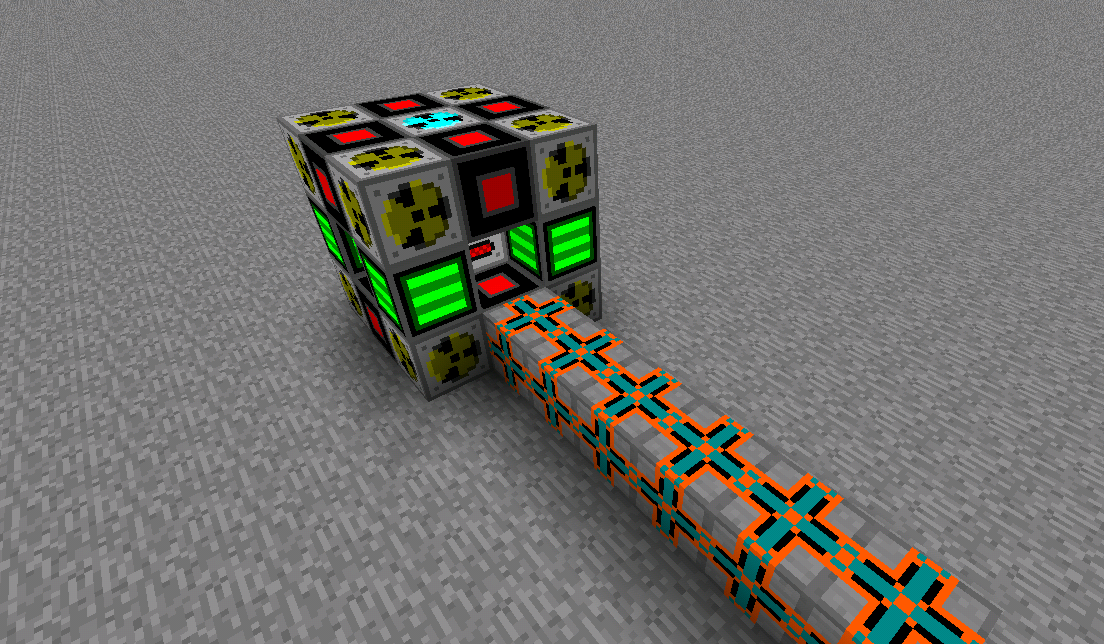 Tap on the activator with anything and it should activate the wires.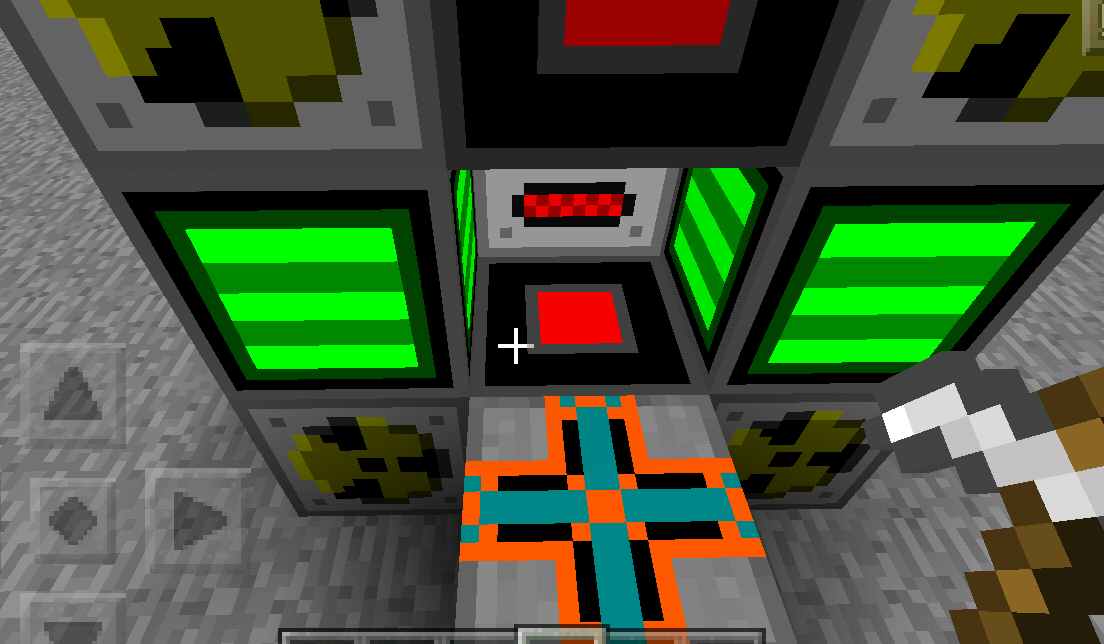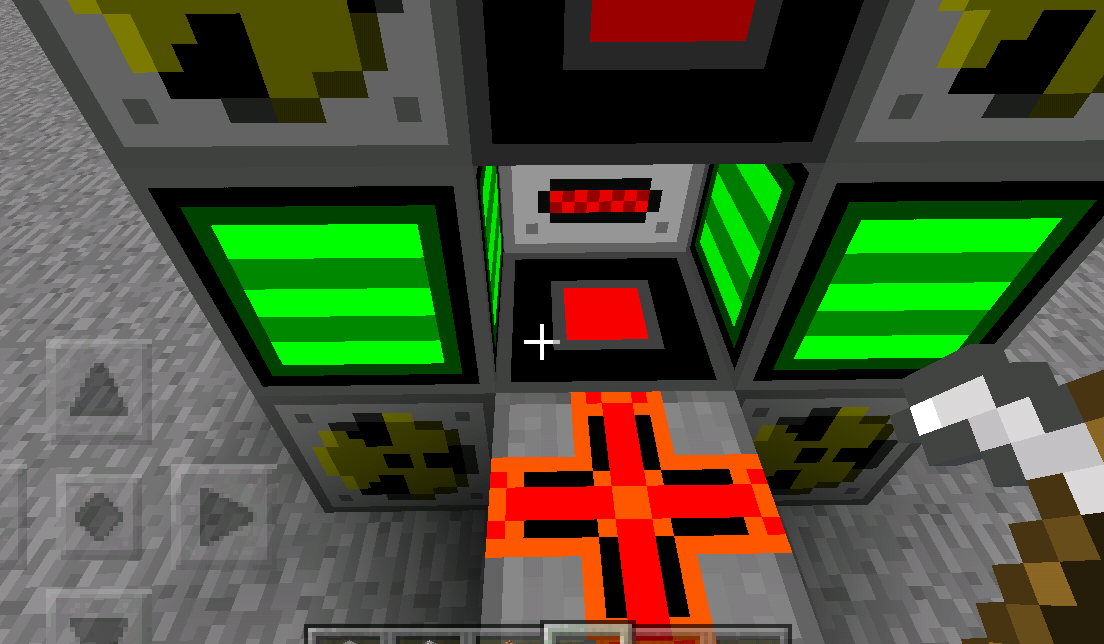 Next you can place blocks next to the wires to have them powered with help of the Nuclear Reactor. Make sure to reset the energy from the activators once new blocks are added to the wires.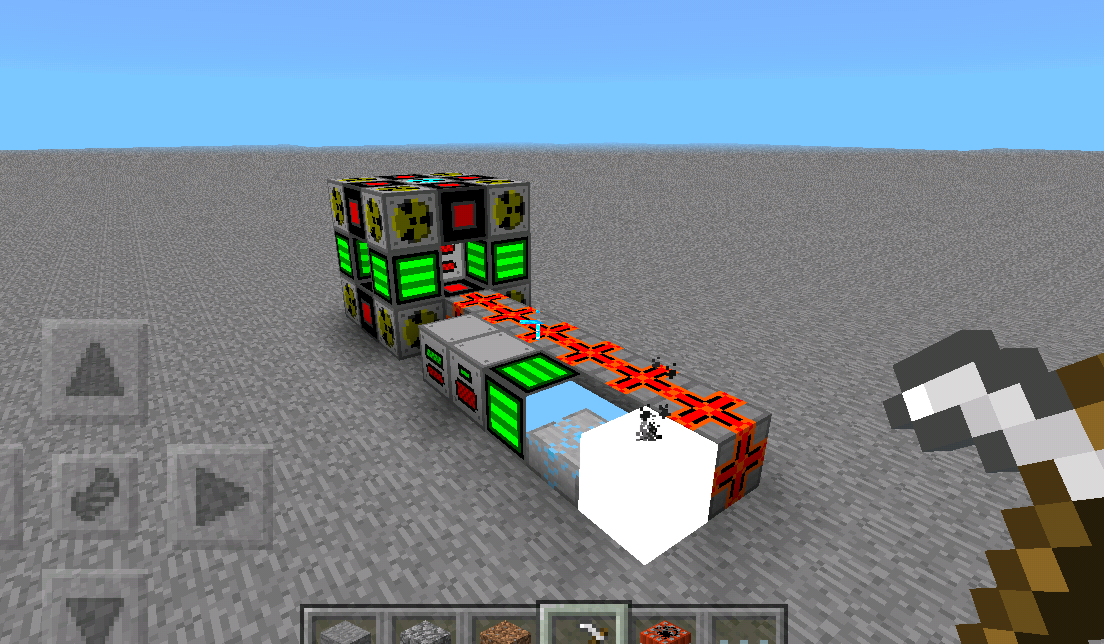 How to Use Fastors
Blocks which make you faster, but they must be powered for it to work.