XWE or Xd_pro's World Edit is an addon made to help builders with creating organic-looking mountans, hills, valleys and more. It is also good for crashing your game with TNT!
How To Install It
First, download the addon from my website. Apply it in "behavior packs." Join the world and type /function xwe

You should be given a repeating command block. If you were not, do /give @p repeating_command_block 1. Place it down and change its settings to look like this: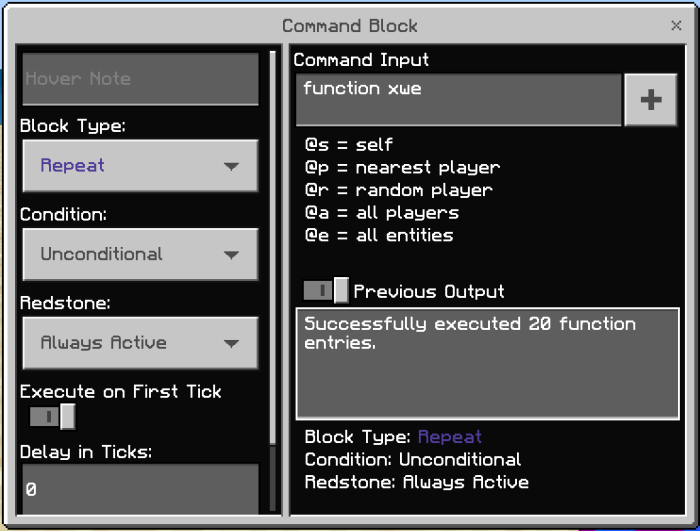 Once that is done, the addon should be working!
How To Use It
To use the addon, get a fishing rod and right click/tap the "fish" button. You should see bedrock coming out of it. To change the block type /setblock 1 1 1

Video
Added a video explaining how to use the addon correctly.
Fixed Download Link, Reposted. Sorry About That. Also I dont have anything else to fill up this box.

Installation
Downloads
Supported Minecraft versions
1.16.101