yFarm Craft has arrived to transform your farms with new animals, plants, trees and more !!!
Here you can check everything about this add-on!
The add-on is only suitable for version 1.14, as it uses features from the bees that came in version 1.13 so you won't get the same experience!
Creator Channel, with review: yBrothers
Twitter: @GabrielCas29007
DO NO ADDON TO DOWNLOAD THIS ADDON ON SITES, APPLICATIONS, AND OTHERS WITHOUT AUTHORIZATION FROM THE CREATOR  @GABRIELCAS29007. IT IS NOT ALLOWED TO CREATE APPLICATIONS AND MORE USING THIS ADD-ON WITHOUT AUTHORIZATION FROM THE CREATOR !!
In case of recording, leave the credits!
ATTENTION! IF YOU ARE RECORDING SOME VIDEO, YOU HAVE NO AUTHORIZATION TO MAKE YOUR OWN DOWNLOAD LINK, USE THE AVAILABLE LINK, OR SHORT JUST THE ADD-ON OFFICIAL PAGE LINK ON MCPEDL!
ATENÇÃO! CASO VOCÊ FOR GRAVAR ALGUM VÍDEO, VOCÊ NÃO TEM AUTORIZAÇÃO PARA FAZER SEU PRÓPRIO LINK DO DOWNLOAD, USE O LINK DISPONÍVEL OU ENCURTE APENAS O LINK DA PÁGINA OFICIAL DO ADD-ON NA MCPEDL!
What do we have new?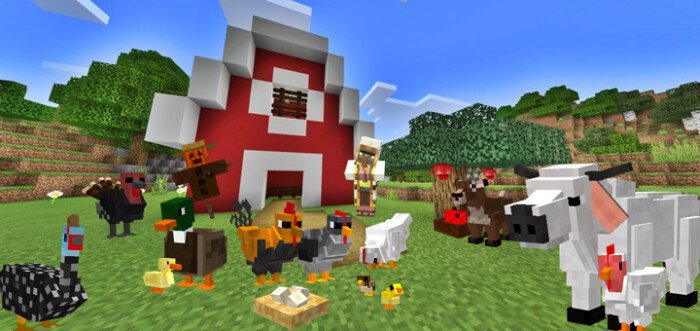 yFarm Craft offers NEW features so you can make your farms even more beautiful!
Remember to install for the correct version of your game! Because some features are not available in all versions!
NEW ANIMALS:
The new animals are found just like the common animals of the game, ie in any biome, they are fed and temporarily have the same functions, in a future update new animals will still be added !
Examples:
– New Chickens (Three variants)
– New Roosters
– New Pigs
– New Cows (Two variants)
– New Oxen
– New Sheeps
– New Guinea Fowls
– New Goats
– New Turkeys
– New Beekeepers!
AND MORE!!!!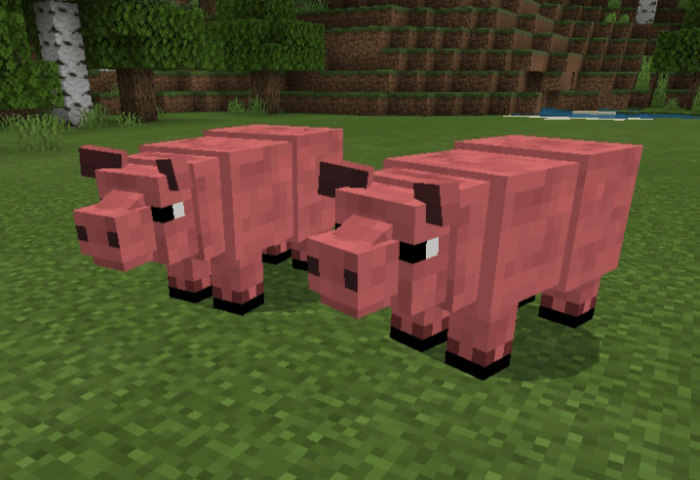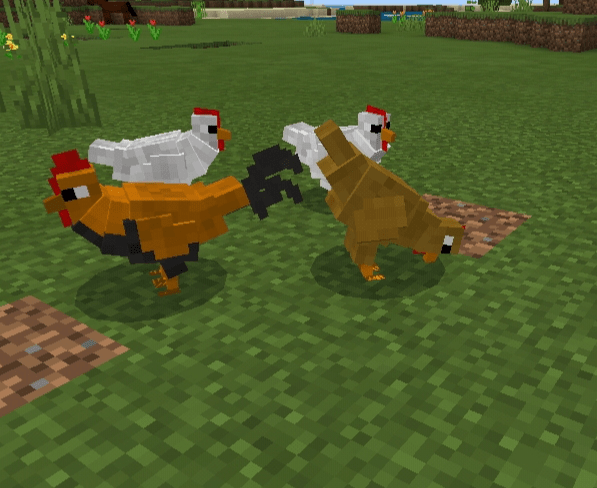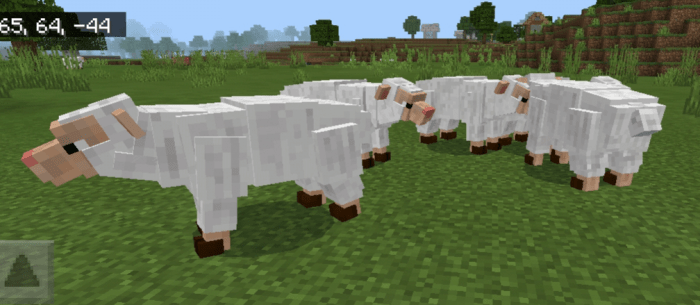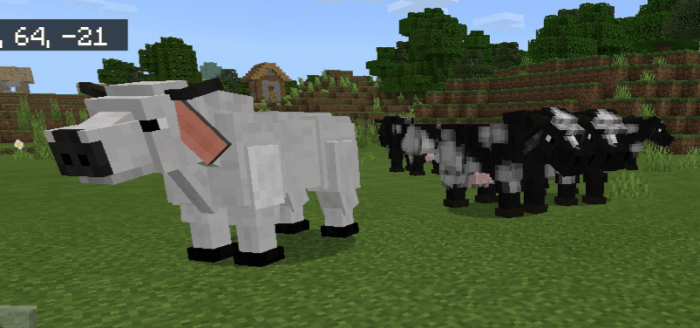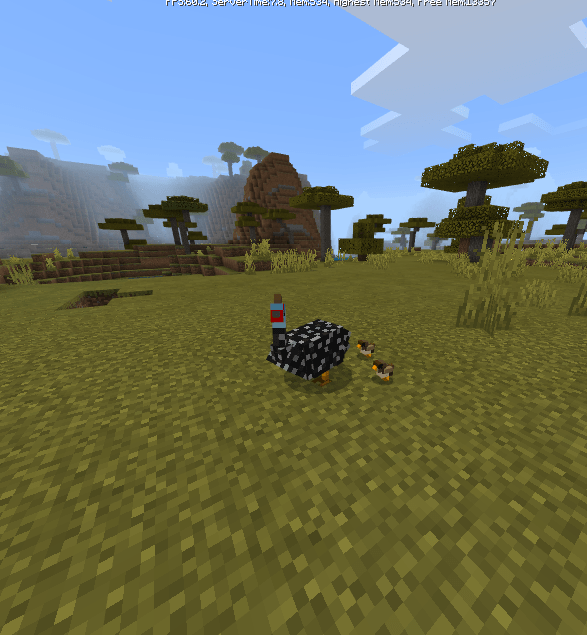 New variants for baby chickens!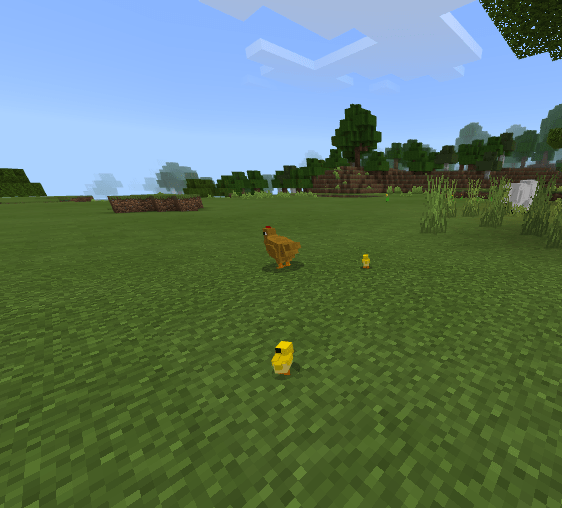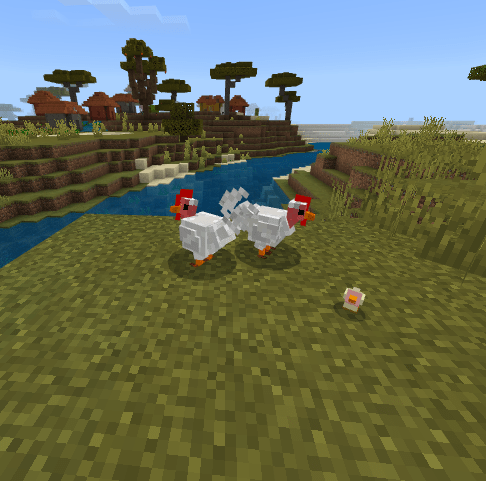 TURKEYS AND DUCKS!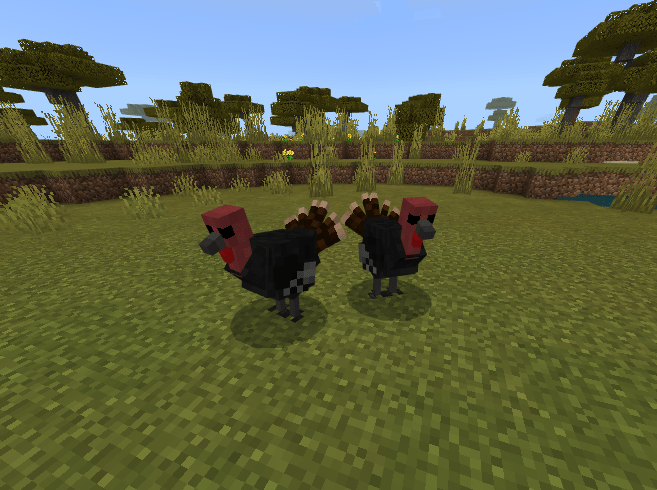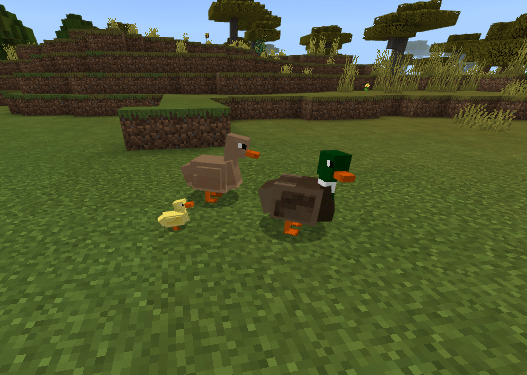 GOATS AND BEEKEEPERS!!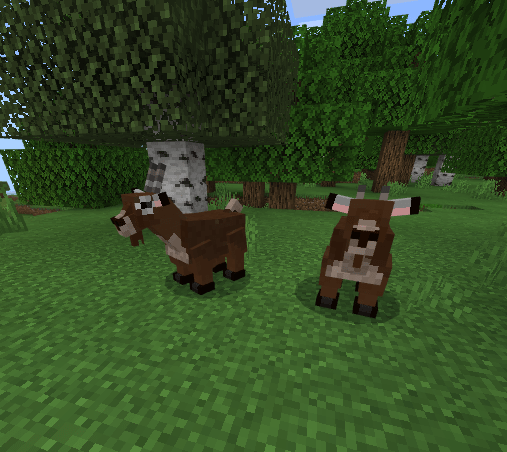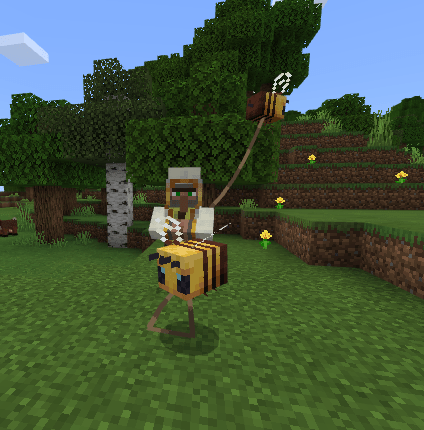 Beekeepers, appear naturally in your world, make super sweet and sticky exchanges, check it out!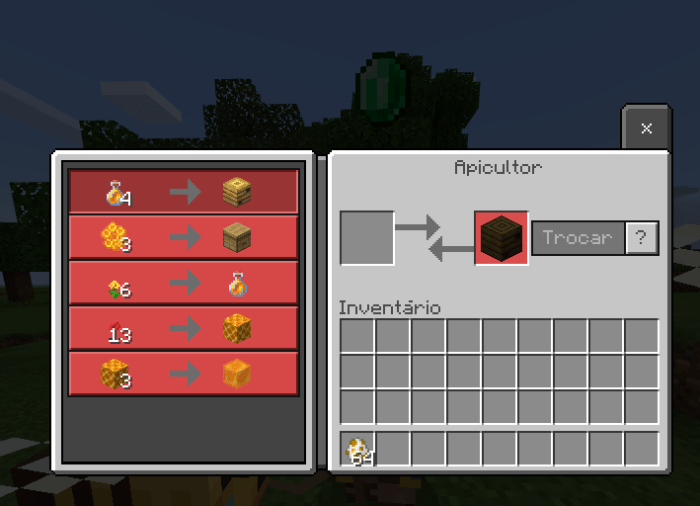 Custom Blocks / Mobs !!
Some custom blocks / mobs will help you grow your production farms!
Nests, are made by ordinary chickens as their game time passes, it takes up to twenty-five minutes to hatch and become babies!
Scarecrows, guinea hens and laying hens love to weed and destroy their crops, just like rabbits, so you'll need scarecrows to scare away the evil chickens that want to destroy your crops!
Nest Box, You can now decorate your chicken coop with Nest Box, they will keep laying hens (those that lay eggs faster) so that you can get control of egg production on your farm!
Wheat trough, let soften always fed using this feature, a cow or ox perceives troughs at a certain radius, so they can auto-complete their health if they are injured!
Apple baskets, store your apples in baskets using only three apples and three woods on the crafting table, plus a great decoration, you can get the apples back by destroying the basket!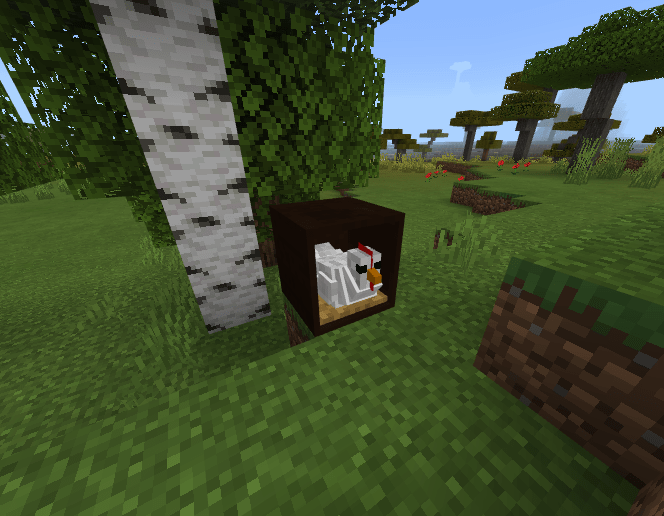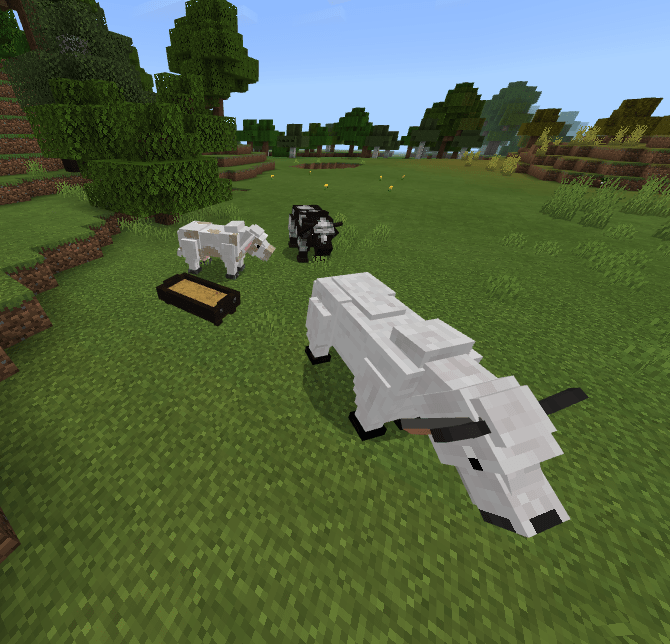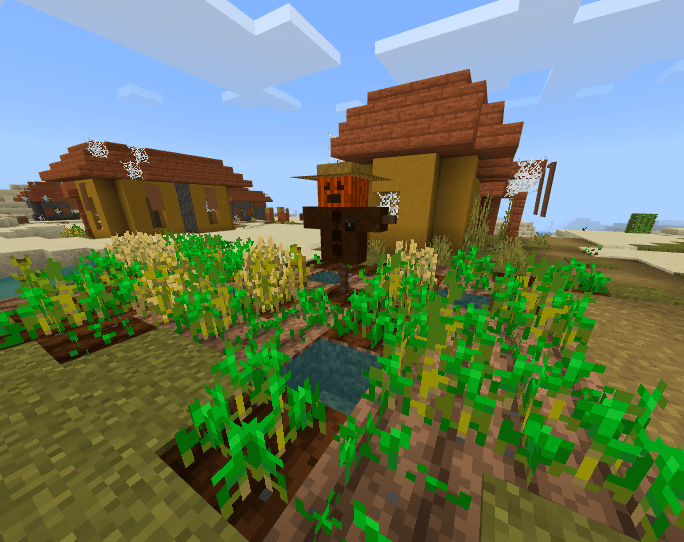 CROP PLANTS:
Walking aroun the world, you can find natural plants from which you can get food! These plants are:
Turnip
Radish
Aubergine
Tomato
TREES!
You can also find stable and natural generation throughout your world, fruit trees, such as:
Cashew Tree
Pomegranate Tree
Apple trees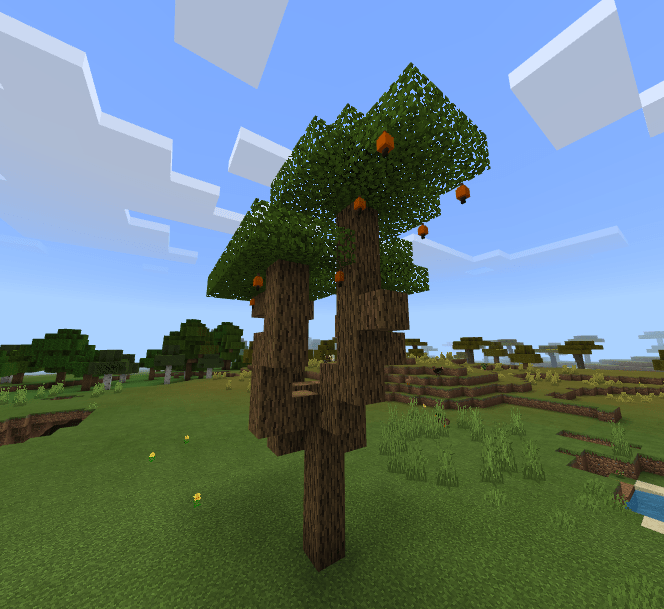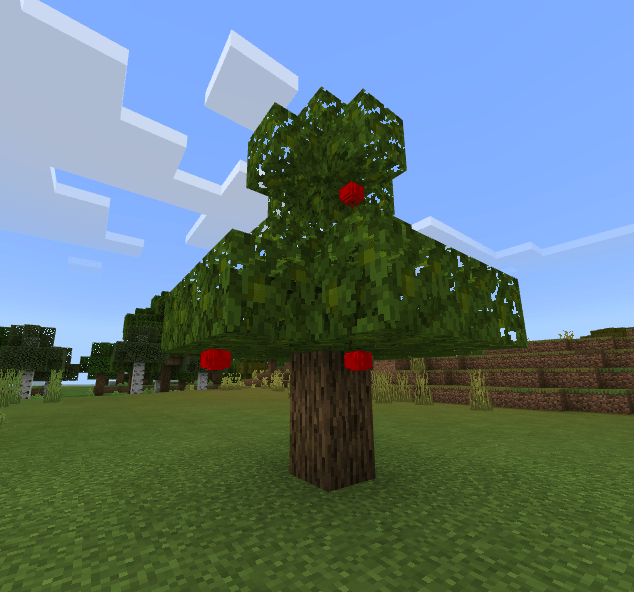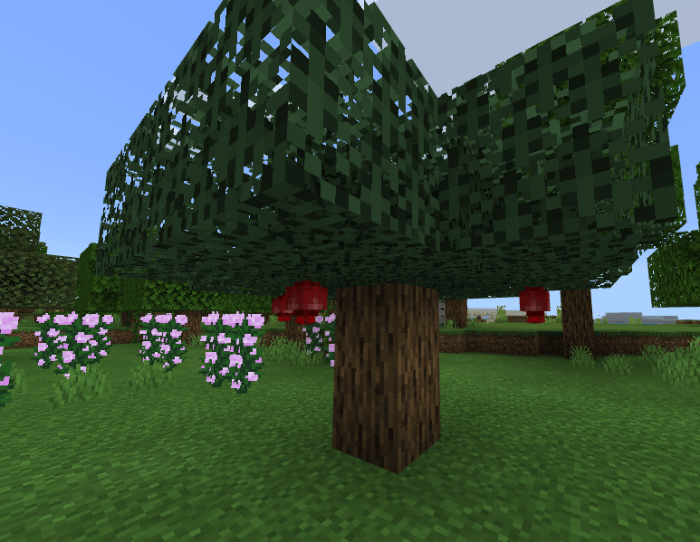 ITEMS
Items are drops from new plants, so items are the same as blocks!
Access items by command using:
/give @p farm: (item)
- Many important errors fixed!
- Add-on no longer crashes the game!
- Added the Ants!
-Added the anthills!
- Chickens can eventually lay their nests now!
- Breeding white cows and bulls, or common cows and bulls now breed puppies of other variants too!
Ants:
- Eventually emerge from your anthill.
- Sometimes ants can pick up items from the floor.
- They are passive creatures!
- Ants will eat and shred gardens!
- Eventually they drop bone meal!
- They are agile and climb walls!
Anthill:
- They are found around the world, in any biome!
- They spawn ants eventually!
- Bug Fixes
- Added new animals.
- Added new trees.
- Added new custom blocks / mobs.
- Added fruits
- Structured the plant and crop system.
- Water no longer has a material bug leaving it flashing as in recent versions.
- Removed items with errors.
- Removed seed blocks.
- Added new functions for some animals, such as destroying, weeding, attacking and harvesting vegetables.
- Fixed custom structures spawn error.
And more
- You should now be able to correctly install the addon by going through the last tutorial link!
Downloads
Supported Minecraft versions
1.14