Now you can play as Super Mario in Minecraft!
The Super Mario Craft addon brings characters from the Mario games into Minecraft.
Download now to enjoy an experience like no other.
Green Yoshi can be found naturally in the most Biomes just wandering around.
The Green Yoshi will be the most common of them all, the other colours are harder to find and have their own Biomes, so you will need to travel to collect all the colours.
The Yoshi can be Tamed, Saddled and Ridden around, they have a jump feature and will protect you from harmful mobs.
I have tried to keep Yoshi as original as possible so there is no breeding feature, instead the Yoshi will drop a spawn egg of their respected colour every 10 – 15 minutes, so you can still have a Yoshi army.
This addon has 2 new items which you will need to fully Tame and Ride your Yoshi.
First you will need to craft a Dino Apple (Crafting recipe below) to Tame your Yoshi, these will also be used to heal your Yoshi.
Next you need to craft a Dino Saddle (Crafting recipe below) this will allow you to add a Saddle to Yoshi's back and ride it.
Once tamed your Yoshi will follow you and protect you.
The Dino Saddle is not taken from your inventory when you equip it to your Yoshi, you will need to tap/click your Yoshi again with the Dino Saddle to remove it. When the Dino Saddle is removed you can make your Yoshi sit down.
Long tap on a Tablet/Phone to equip the Dino Saddle
Right Mouse button on a PC.
This addon also has 5 original Yoshi sound effects..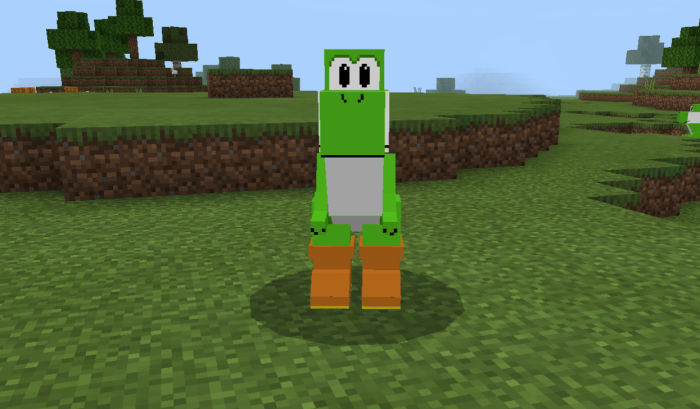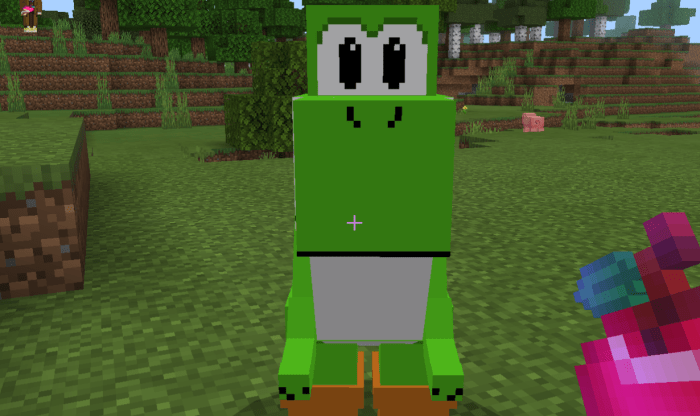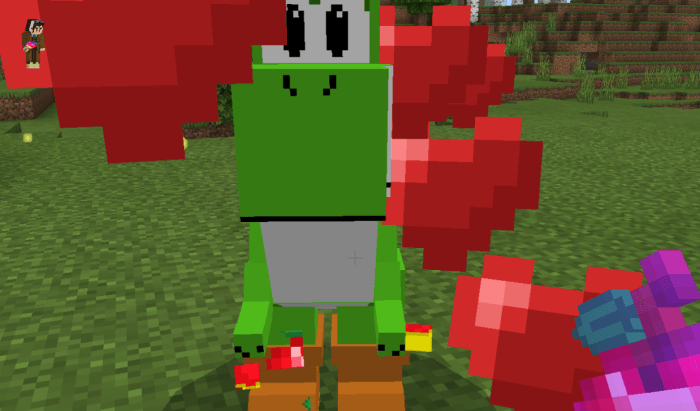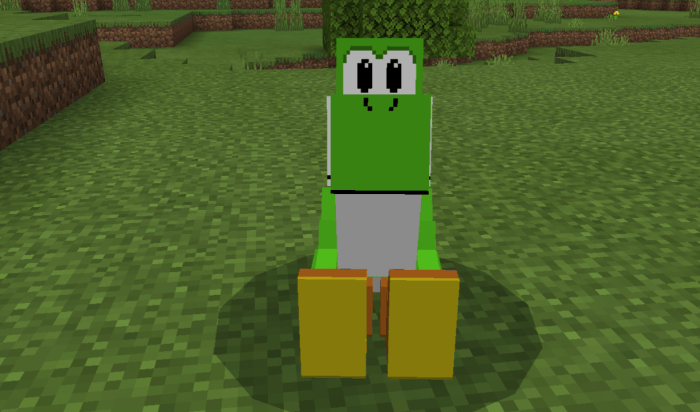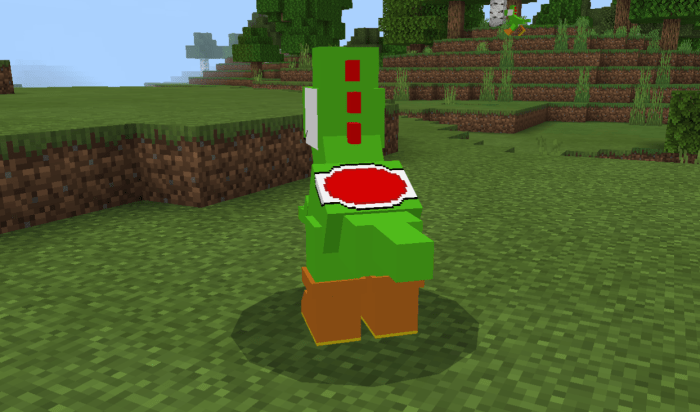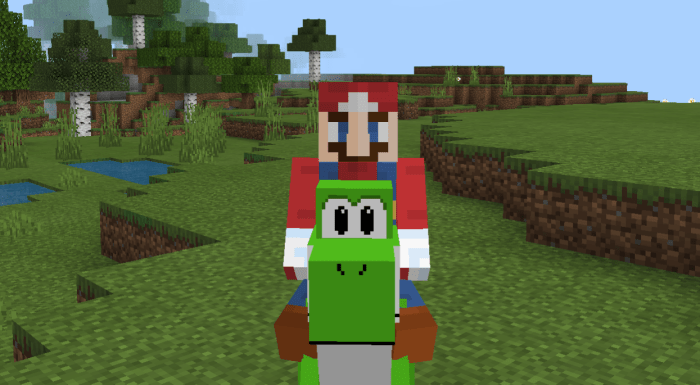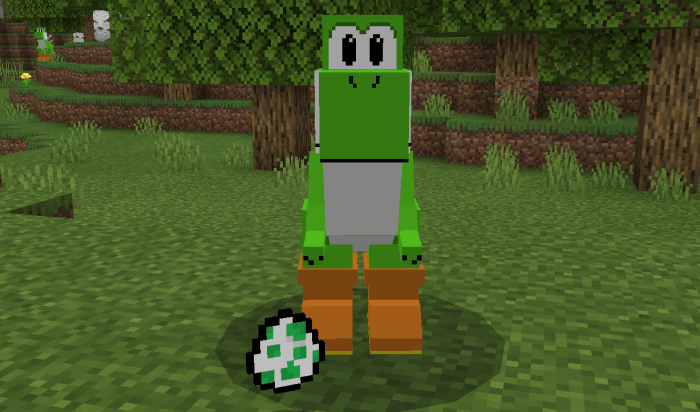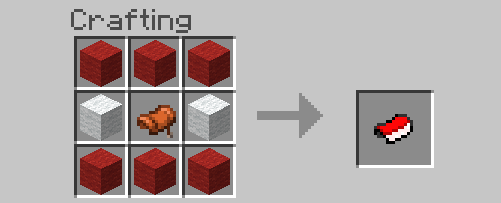 The first enemies to arrive in this addon are Goomba and Paragoomba, each having a hatred for the players and will attack you as soon as they see you. They can be found in all Biomes

They don't have much heath so they are easy enough to kill and will drop and Red Mushroom when killed.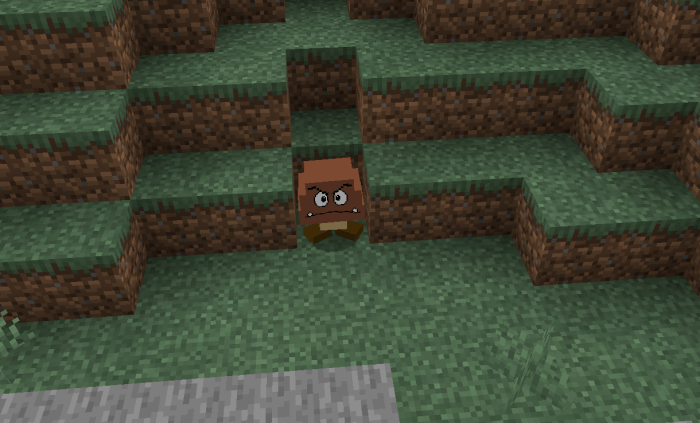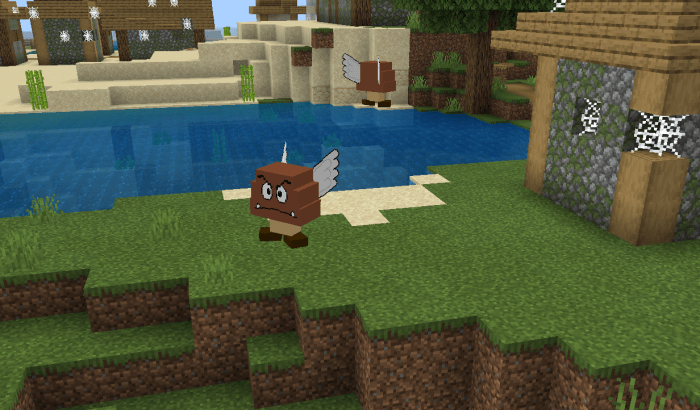 The colours of Yoshi so far are:
Green – All Biomes
Red – Desert Biomes
Blue – On the Beaches
Light Blue – Frozen Biomes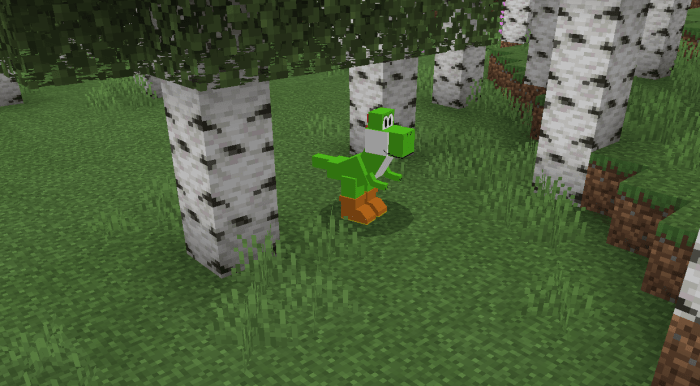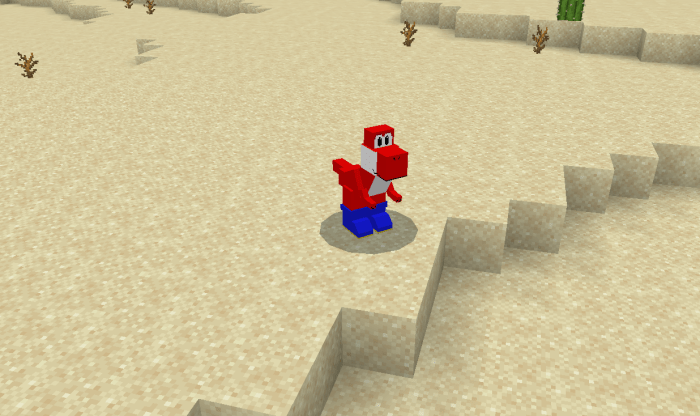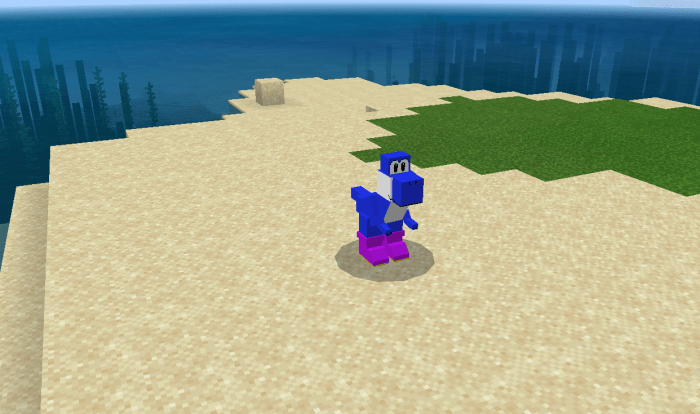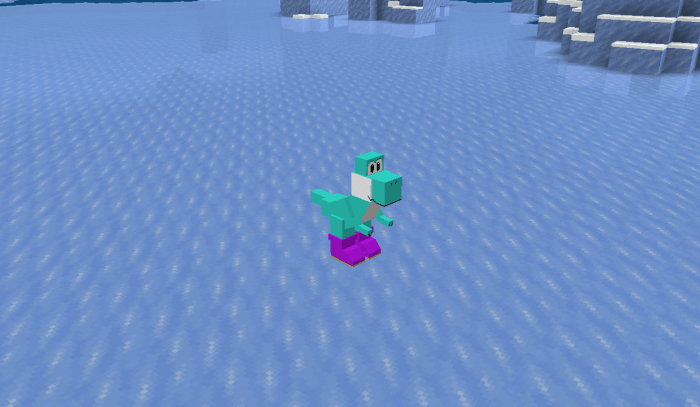 In addition to the new Yoshi, I have added a Yoshi Coin that will randomly appear anywhere in your world. When you hit one will will drop a random item. The items are classed in rarities.
Red Mushrom – Common – Strength for 30 seconds
Fire Flower – Uncommon – Fire resistance for 1:30 minutes
Frog Berry – Uncommon – Water Breathing for 1:30 minutes
Vanish Berry – uncommon – Invisability for 1:30 minutes
Mega Star – Rare – Strength, Fire resistance, Water Breathing, Jump Boost, Slow falling and Speed for 1:30 minutes.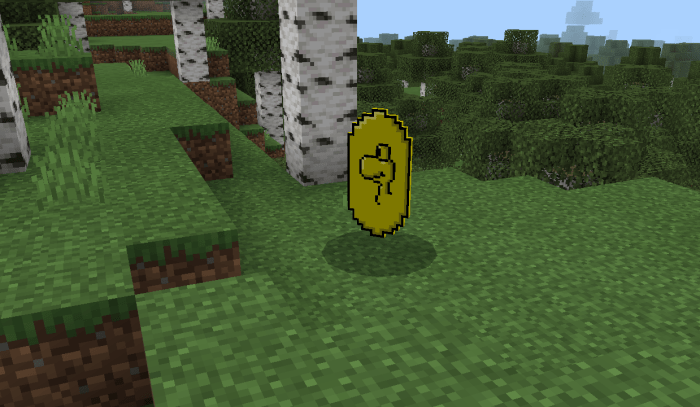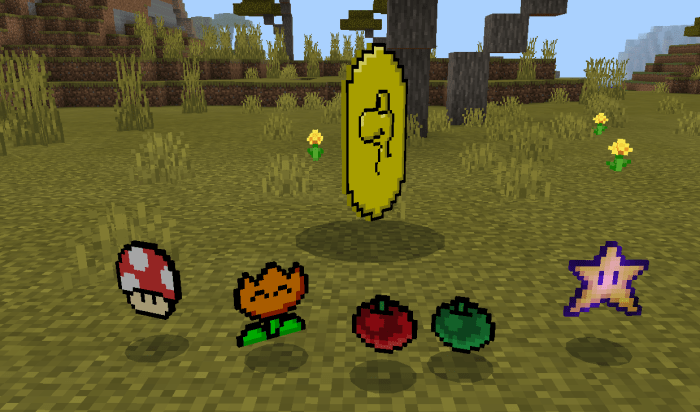 Leave a comment if you enjoy this addon or if you find any issues with it. Also if your feeling generous give a rating and subscribe. Thank you.
It is forbidden to redistribute this addon, if you make a review please give credits and make sure all links to this addon are to this page, Do not make your own Mediafire links to this addon. Thank You

What has changed?
3 new Yoshi colours with thier own Biomes
Goomba and Paragoomba have been added
Yoshi Coin with new items

Installation
Please don't forget to download the Resource pack and the Behaviour, one by their self will not work.
Thanks for downloading and enjoy

Downloads
Supported Minecraft versions
1.16.201
1.6