yStructures is an add-on that adds new NATURAL GENERATION structures, dungeons, bastions and ruins to your worlds! (no function)
You can find a diversity of structures across your game's biomes, and they are organized according to the structure of each biome!
Creator Channel (Brazilian): yBrothers
Creator Twitter: @GabrielCas29007
THIS ADD-ON CANNOT BE PUBLISHED IN APPLICATIONS LIKE:
Mcpe master
Add-ons for minecraft
Mods for minecraft
UTK.io
And in NO other add-ons app! It is unique to MCPEDl, disregarding this requirement can cause various problems.
It can NOT be published on other sites or create applications!
Always leave credits !!
ATTENTION! IF YOU ARE RECORDING SOME VIDEO, YOU HAVE NO AUTHORIZATION TO MAKE YOUR OWN DOWNLOAD LINK, USE THE AVAILABLE LINK, OR SHORT JUST THE ADDON OFFICIAL PAGE LINK ON MCPEDL!
ATENÇÃO! CASO VOCÊ FOR GRAVAR ALGUM VÍDEO, VOCÊ NAO TEM AUTORIZAÇÃO PARA FAZER SEU PRÓPRIO LINK DO DOWNLOAD, USE O LINK DISPONÍVEL, OU ENCURTE APENAS O LINK DA PÁGINA OFICIAL DO ADDON NA MCPEDL!
yStructures!!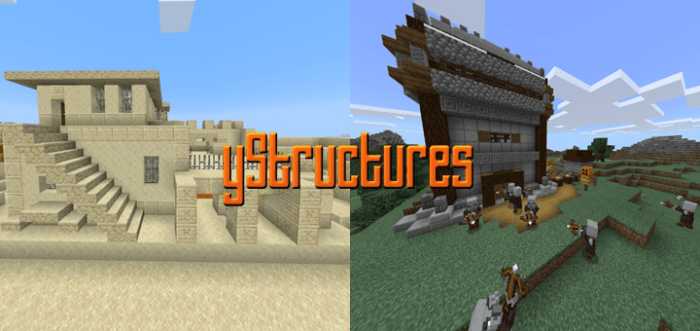 Walking through the biomes of your world, you can find many types of structures, from simple taiga camps to incredible bastions in the nether!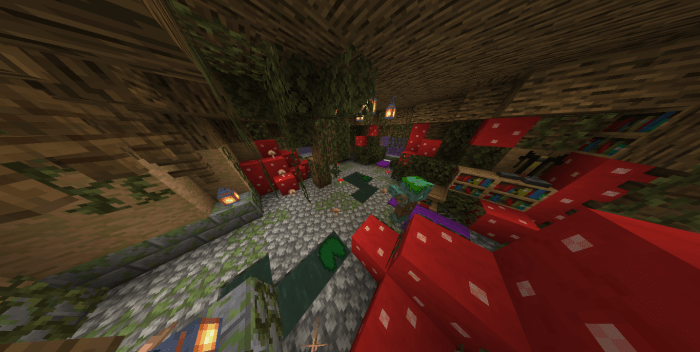 Remember, THE STRUCTURES ARE NATURAL GENERATION, they are not appearing around your world, they are generated by the biomes rendering your world!
You can also find structures by The End and Nether, the dimensions of Minecraft!
Check out some of the many structures you can find below!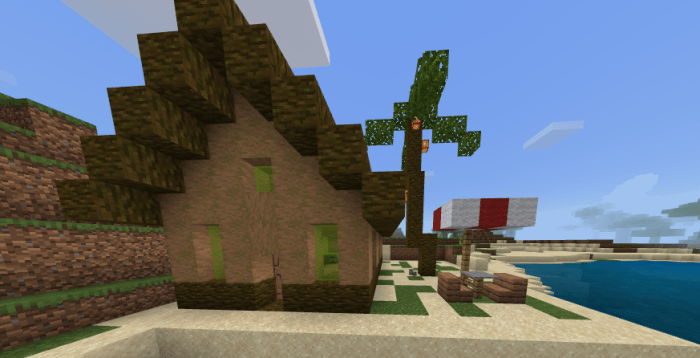 Beach house, this humble house has all the basic resources for you to start your game if you find one, besides chests with great loot, enchanted books, turtle eggs and more !!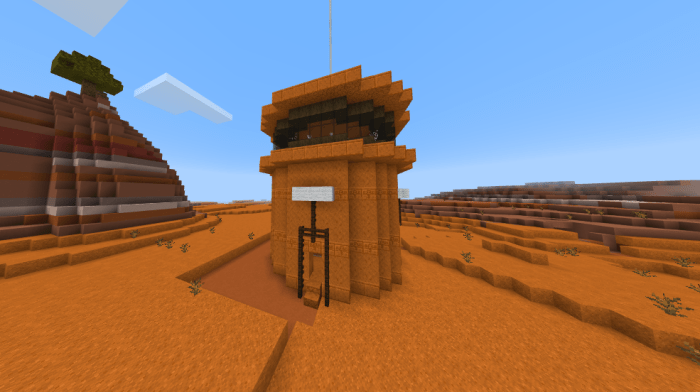 Mesa Tower! Rare and very dangerous, full of great and rare items, in addition to mineral blocks and scary decor! You must be careful when exploring this dungeon full of treasures, traps and monsters!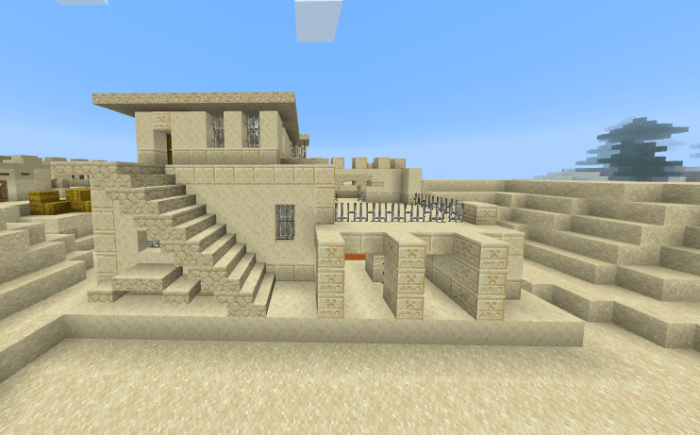 Desert fortification! Another super detailed structure full of treasures and dangers, watch out! You can find her surrounded by desert zombies!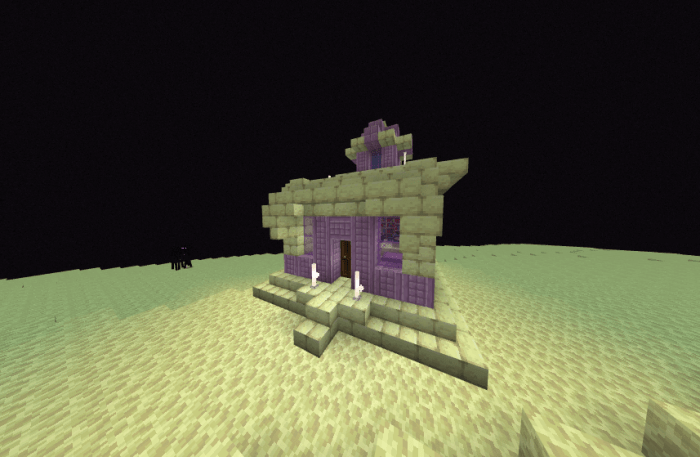 Base of the End! Here you will find the altar of enchantments, books, items from the end, schulker box and … endermites!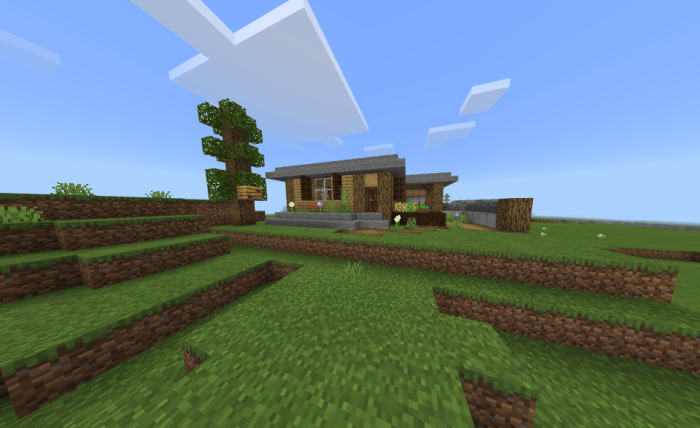 Country house! You can find this simple house across the plains, it has everything you need to survive a few nights!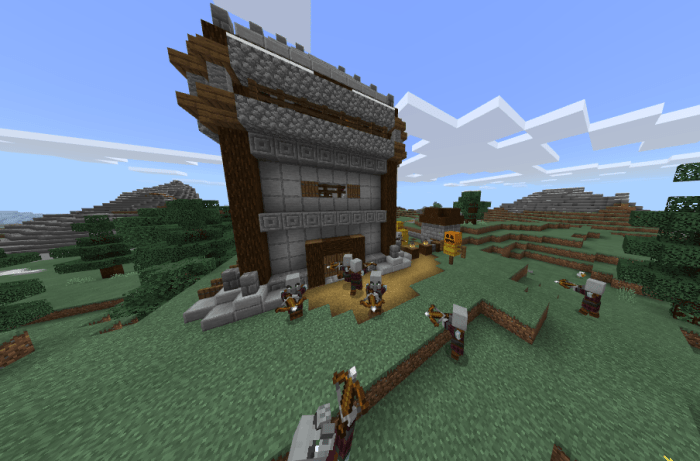 Mountain Outpost! The pillar outpost is now customized for mountain biomes! Items to make you stronger can easily be found here!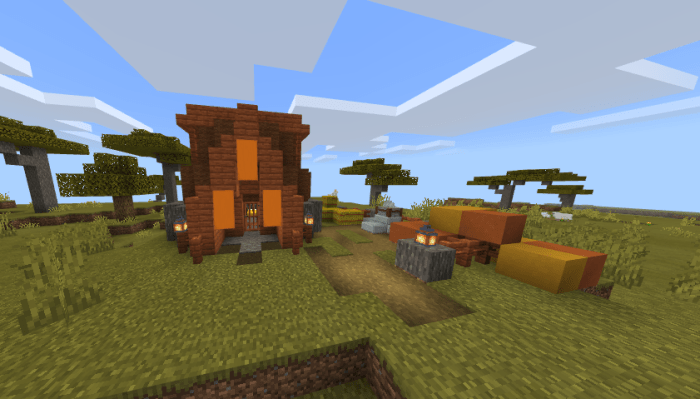 Savanna's house! Perhaps the friendliest of all! It brings you food, bedding, basic resources and protection, which are easily found by savannas!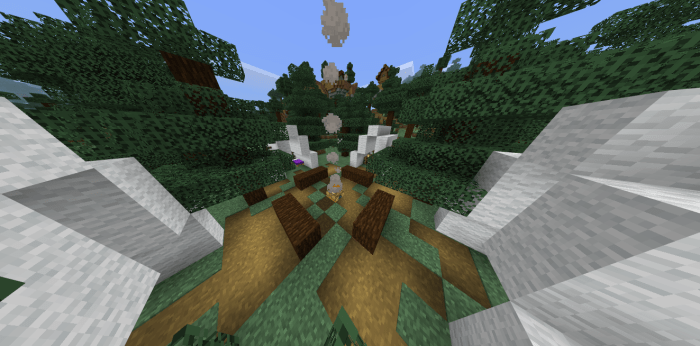 Camp in Taiga! If you are at night, look for a campground! To hide, roast your meat and sleep safely in the light of the campfire!
A LOT MORE!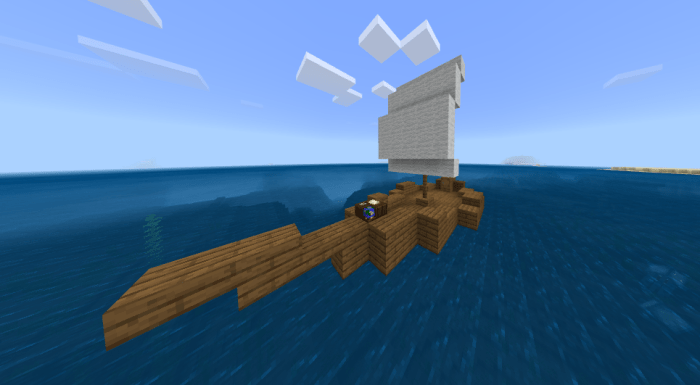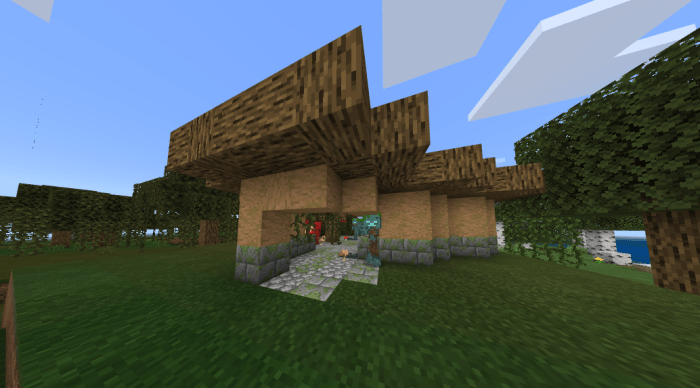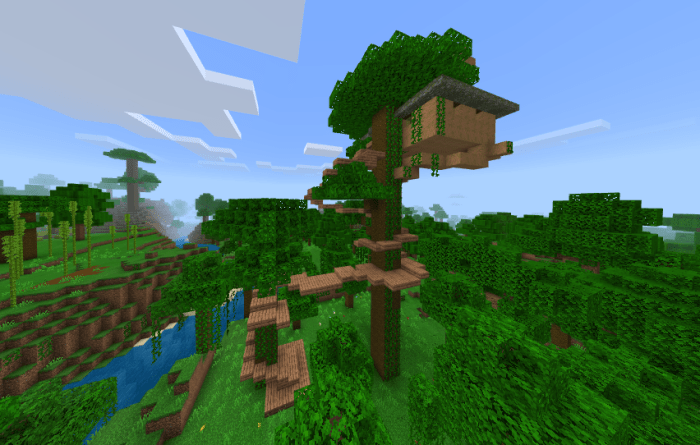 In addition to what is shown in the photos, this add-on features several other structures such as statues, jungle outpost, tree houses, and more!
Structures have a certain ease of rendering when creating the world, and are easily found around the world!
Structures:
– Beach house
– Mountains Outpost
– House Swamp
– Desert fortifications
– Jungle tree houses
– End Base
– House in savanna
– House in the plain
– Bastions
– Camps
Enjoy your world with new structures of natural generation and have fun!
ALL THE STRUCTURES WERE EXPORTED BY THE CREATOR, WITHOUT THE USE OF ANY PROGRAM!
- Addon updated to 1.16! 
- Structures generate with less intensity!
- Some loot chests have been changed!
- Made a new generation, so that the structures avoid generating floating or on water!
- Modified end structure, to avoid mob shulker crash when loading structures!
- All structures have a new architecture!
- All structures now have loot in chests!
- Some structures now have mob spawner and mobs scattered to make them more dangerous!
- Errors in the generation of cut and stacked structures have now been fixed.
- All the structures shown above in the description are completely new structures!
Installation
LINK WORKS PROPERLY, USE THE SUPPORT BELOW DOWNLOAD IF YOU HAVE DOUBTS!
Downloads
Supported Minecraft versions
1.16