Z-Clash the endless Minigame.
This Minigame have a epic sky battle experience.
Objectives
To kill zombies to save your life
Having a more coins when you survive
Buy item to use in the battle
In the game you can pick up the items that will drop from the sky then use it on the battle. You can play this with single player. And you can also play this with your friends/Multiplayer also.
When you die in the game. Please wait until the time is over. 
You can buy items in the shop then use it for 1 night.
That's All and ENJOY!!!!
This is the detailed picture about this Minigame!!!
Snow Edition Added!!!
Z- Clash
Z means zombie. It means you can kill zombies. When not. They can push you out of the field.
If you want to pause the game. Find the reset button! But your coins data will not back to zero.
If you want to continue. Press start button at the front of the spawn point.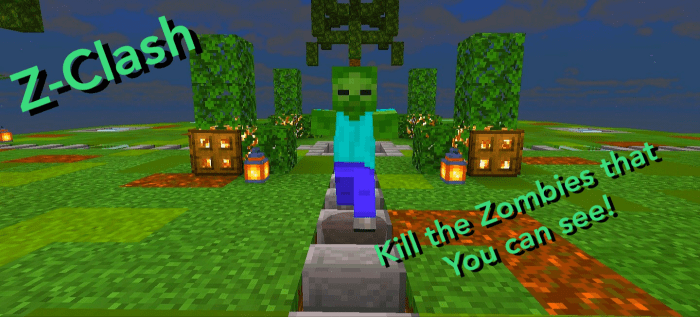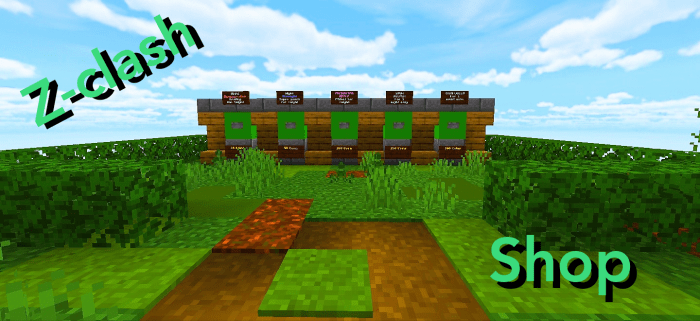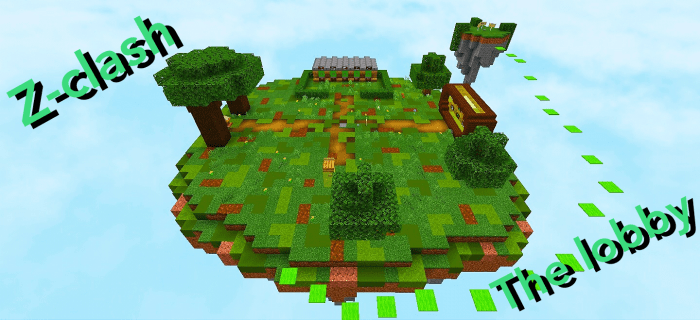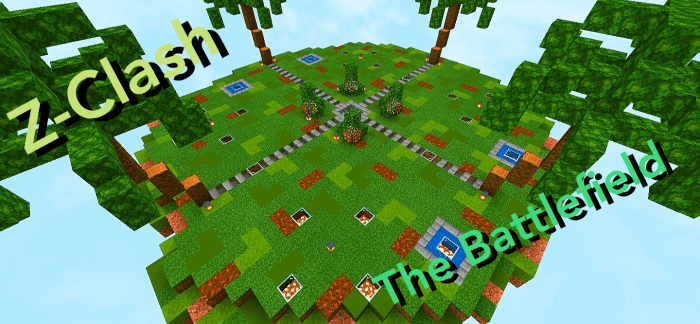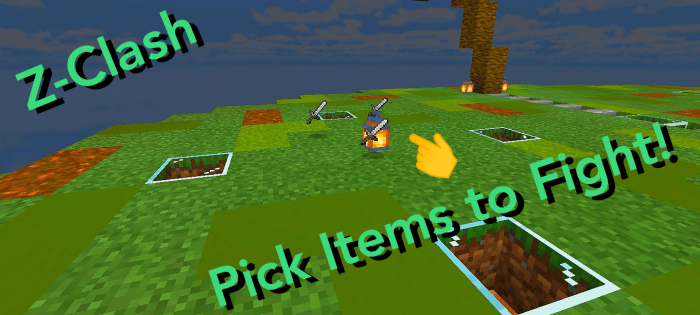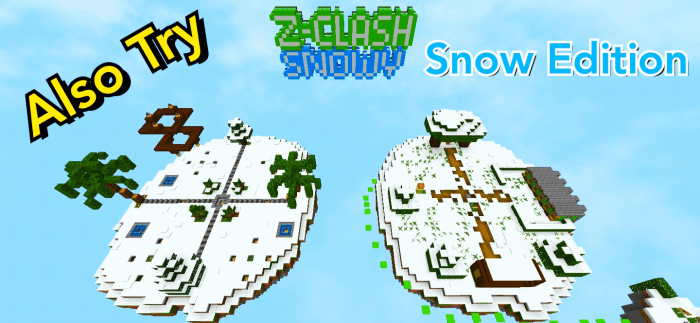 And Enjoy!!!!
Sorry for my first submission. But this is the original Z-CLASH file
Downloads
Supported Minecraft versions
1.16