An edit of the original texture pack by URNR.
A mix of vanilla with a simplistic theme and some pvp features to it! Cooling to the eyes as the pack offers colorful and less bright textures while remaining its lively surroundings.
This pack is released WITH permission, PLEASE read the description for further info!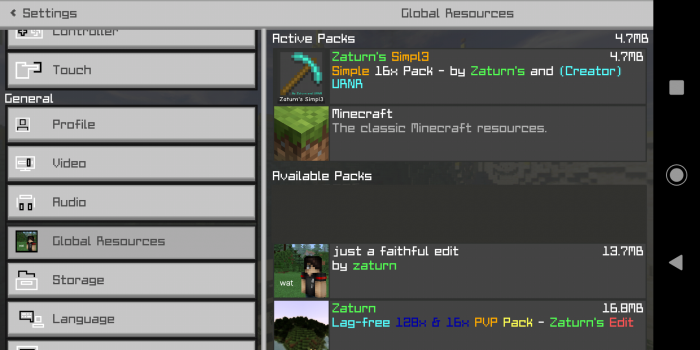 First of all, let me tell you that I was given CONSENT to release this texture pack by its original author, URNR. His Twitter is @URNR__ and here's my proof: https://twitter.com/zaydffa/status/1036883893188612096?s=19
I'm very grateful that he allowed me to release my edit! Make sure to check out the original 3t3 Simple by URNR! Official 3t3 Simple website: https://3t3.me/texture/3t3-simple/
Now moving on to the pack, thanks again URNR for letting me publish this!
—
This pack has multiple objectives, which are to: keep the vanilla feel with a simplistic look and smooth textures also with PVP features. Such as low fire and grass, improved items, foodstuff, tools and weapon textures.
IMPORTANT NOTE: The old clear UI has been replaced with the original 3t3 Simple by URNR! I didn't think this through long enough to have the UI to be transparent, and now that I made up my mind. It's also to avoid complaints about it. The clear UI was from originally from my main resource pack called Zaturn's Faithful!
Side notes:
1. Animated textures was meant to be implemented in this pack, but later was cancelled.
2. This pack WILL be updated for future updates after MCPE 1.10.
3.. The sneak peeks you would've seen from my Twitter is old. Some textures might have been changed. I've had a few players voting and testing my pack while it was on beta release.
Please contact me if there are any broken textures. There will be more fixes once I note them down that I find myself or by my users. Thank you! Discord – Zqturn#1323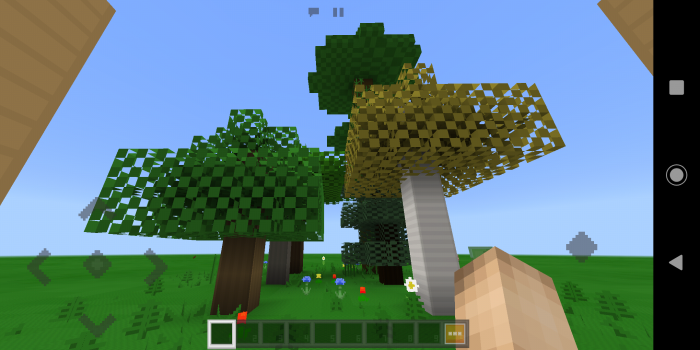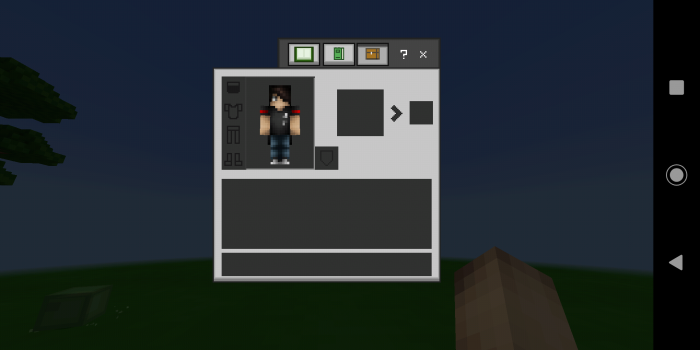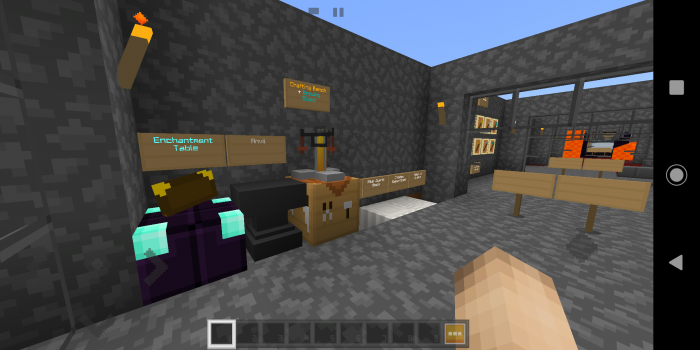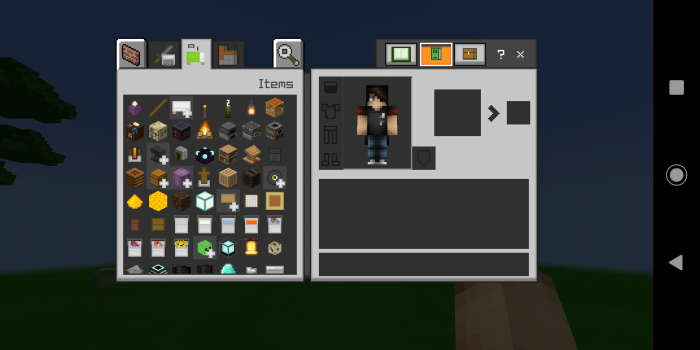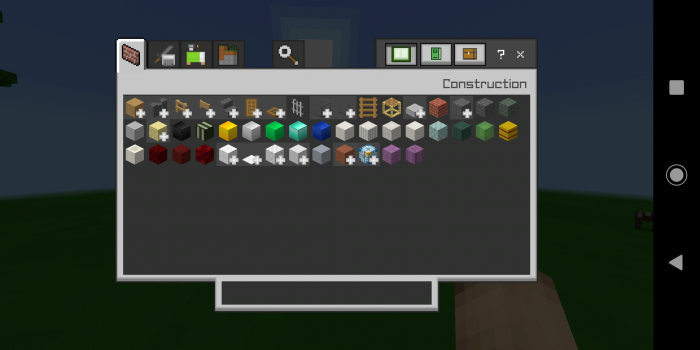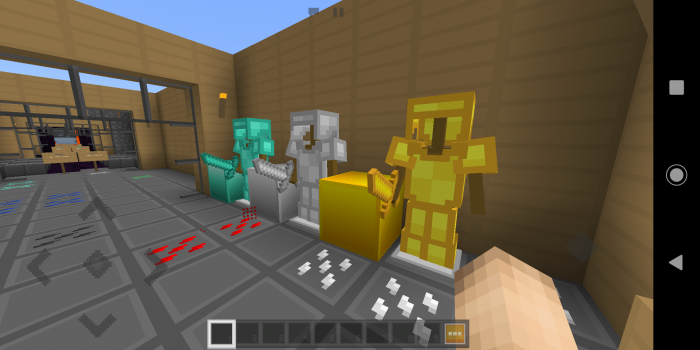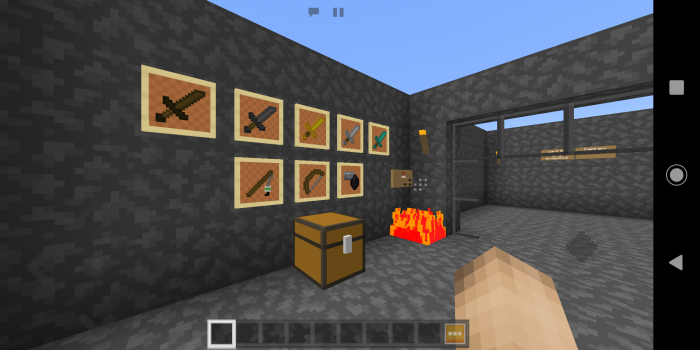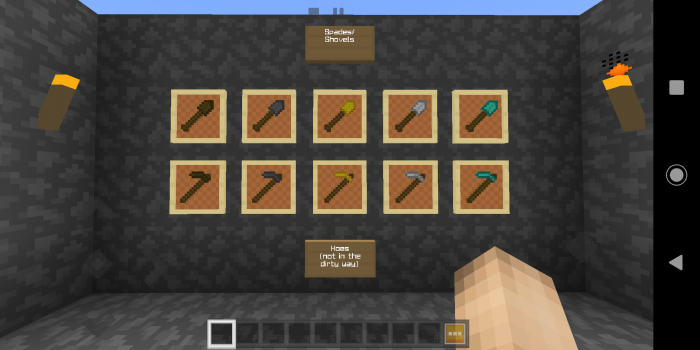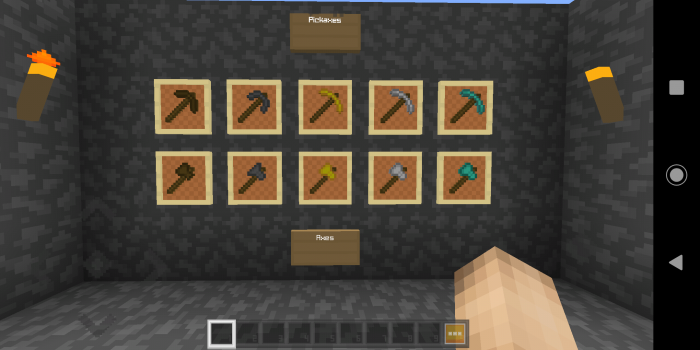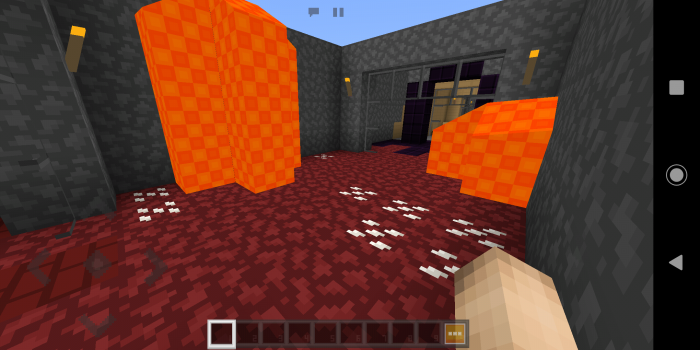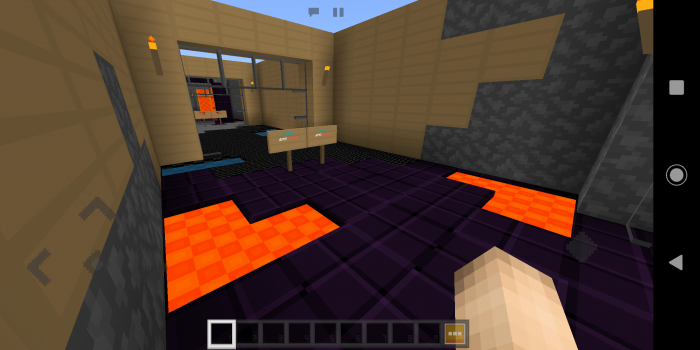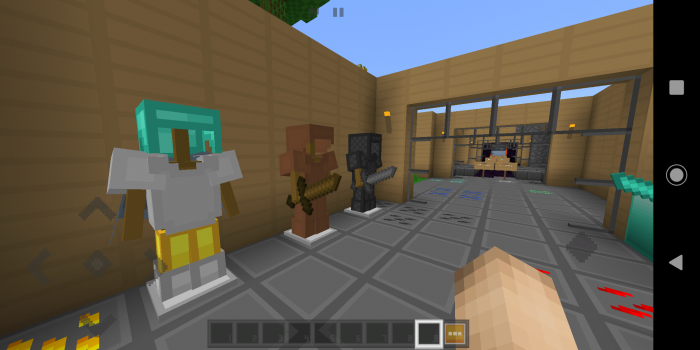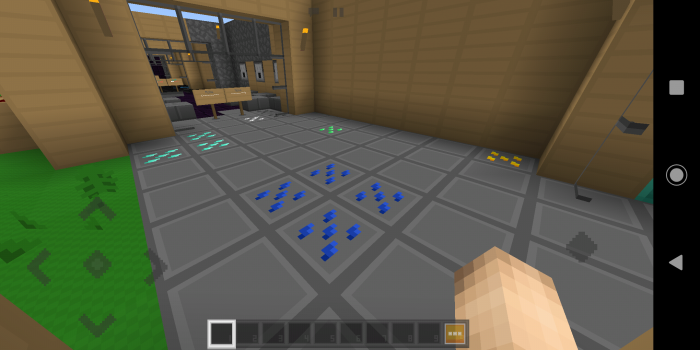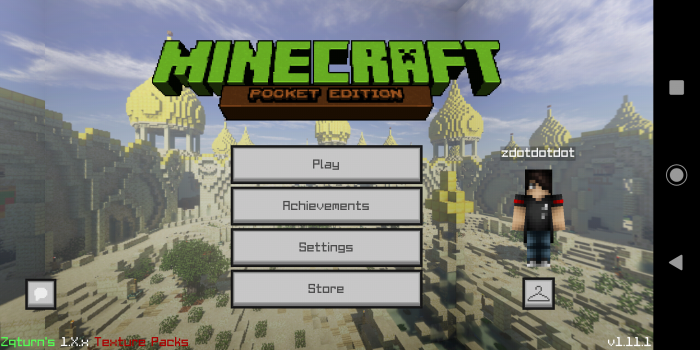 ------------------------------------
Items
Better coloring for the diamond
Fixed minor mistake for iron sword (at the end of the blade)
More contrast for all iron tools and weapon
Fixed wooden sword's design being the final beta one, now the same as the other swords
Better fishing rod and carrot on a stick design
Blocks
Better coloring for the diamond block
Enchantment table's diamond now has the same color tone as diamond block
UI
The recipe book icon is now the same design as normal books
Better inventory/chest icon
Better design and vibrant EXP/experience bar
Items
Fixed minor mistake for pulling back bow animation
Miscellaneous
Fixed the color tone for the diamond armor.
Others
Updated featured image.
MAJOR UI UPDATE!
The UI has been changed to the original 3t3 Simple's UI. There might be some fixes in the future
+Movement pads/buttons are now visible
Models
Improved armor (helmet) design
Surroundings
Removed the realistic sky for optimisation.
Miscellaneous
Changed the pack's icon
Changed the description of the resource pack
Removed some custom sounds
Confirmed to work for 1.11 update. (Please contact me if anything is broken in 1.12 beta)
Minor fixes
UI
Fixed some prominent UI issues
Surroundings
Updated the critical hit particles color
Changed the birch leaves color (wasn't noted last update)
Changed the sun and moon phases (wasn't noted last update)
Miscellaneous
Changed the description of the pack once again
Installation
Download via .zip if you're on mobile, go to your file manager, find your "downloads" file, search and copy Zaturn's Simpl3.
Go back one file, then find: games/com.mojang/resource_packs and paste the .zip file there.
Downloads
Supported Minecraft versions
1.10
1.11
1.12
1.6
1.7
1.8
1.9
Resolution
16x