Zombie Extreme is the ultimate training to prepare for the apocalypse. There three different arenas and in each one you will be equipped with a customized weapon (MP5) which you can use to shoot the incoming zombies. You'll also have non-player teammates who will help you out. But don't trust them too much. Once they die, they will also become zombies!
Creator: TheEnderface, Twitter Account
How to play?
There is a tutorial in the beginning of the map so makes sure to check that out before you enter into an arena.
You will be able to choose between three different arenas. Read the signs to view information about each one.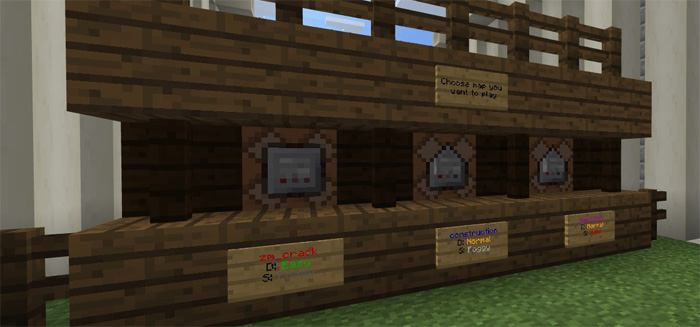 You're not alone. A bunch of teammates will spawn too. They are (non-player) bots and will help you attack the zombies. If one of your teammates die then he will turn into a hostile zombie.
The zombies are unarmed, but it doesn't make them much less dangerous. If they get too close then they will jab at you.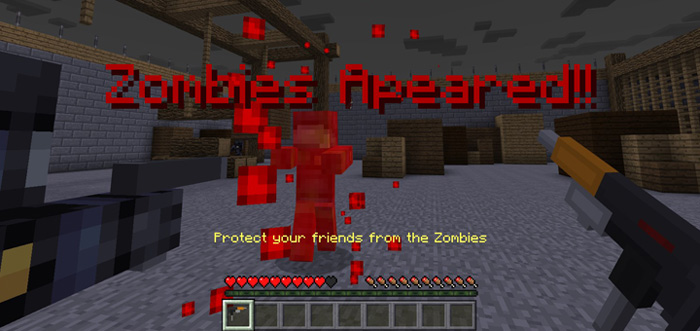 There are lots of custom features in this map such as the (nasty) blood particles and the customized weapon.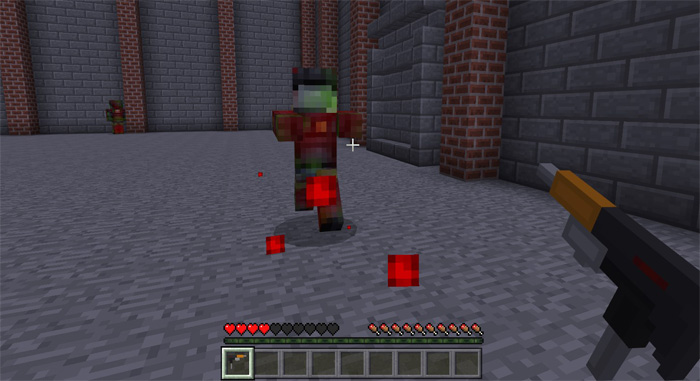 Installation