This map is a fully automatic minigame called Connect 4 in which players take turn to drop sand blocks (by pressing buttons) into a huge a grid. The first player to line up four cubes wins and you can easily restart the map by pressing a restart button in the lobby. It's very easy to get started!
Creator: TeamBOB123
How to play?
Choose and team and then step one one of the two pressure plates to be teleported to the operating platform. Decide on which person to start and then take turns pressing the buttons to drop the sand cubes into the grid. The first person to get four cubes in a row wins!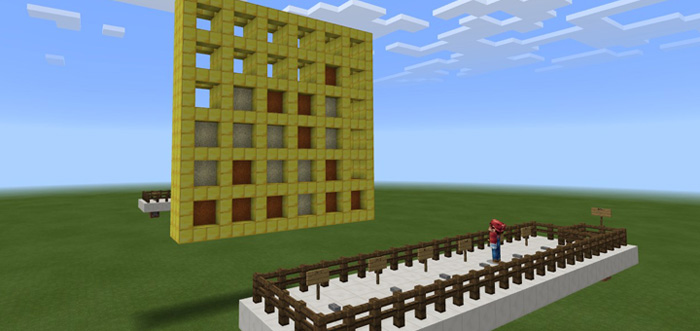 You can return to the spawn by standing on the pressure plate at the operating platform. Press the Restart button to restart the map.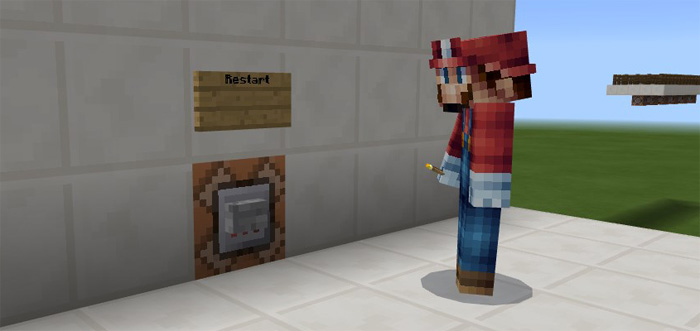 It is as new again!