DynamicDuo is a PvP texture pack which revamps the graphical user interface to make it look more clean and subtle. Many of the stone and grass blocks have also been retextured to make them look more smooth and less pixelated. Another great part of this pack is that most ores have got new textures and brighter colors which make them a lot easier to see.
Creator: iSparkton, Twitter Account
Ported by: Jesus_HdzTP, Twitter Account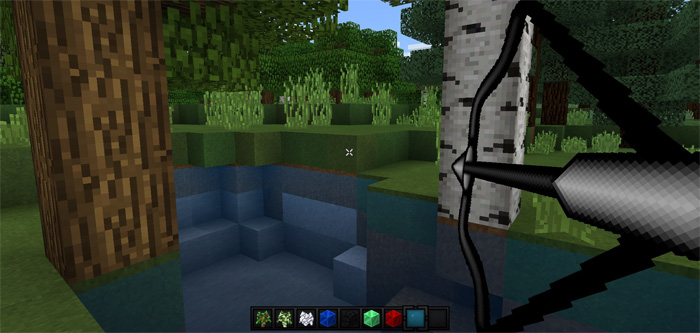 Installation
iOS Warning: Some iOS users have reported Minecraft PE crashes by using this texture pack. Install on your own risk!
Some iOS users have reported that it works if you apply the pack for specific worlds.
Start Minecraft PE
Go to "Settings" > "Global resources" > Apply texture pack
Restart the Minecraft PE