Do you like the default textures in Minecraft but wish it existed as the double resolution? If that's the case then the Faithful PE texture pack is the perfect solution. It keeps the original look of Minecraft but the resolution is two times better (32×32 instead of 16×16 pixels) which makes the graphics look a lot better. This texture pack has long existed for the PC version of Minecraft and today you are able to download it for Minecraft Pocket Edition as well.
Creator: Vattic (original PC pack)
Ported by: LukasPlaysGames (Twitter), JamsAndJellies (Twitter)
Updated: 11 August, 2017 (read changelog)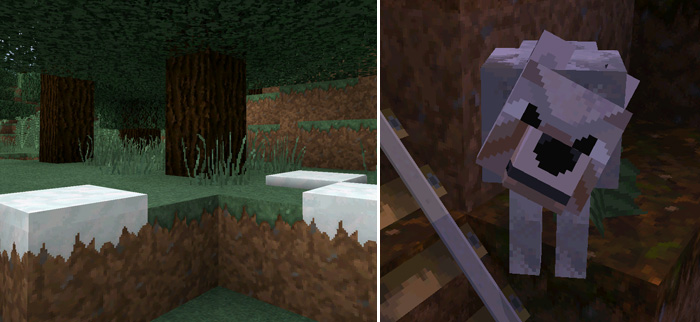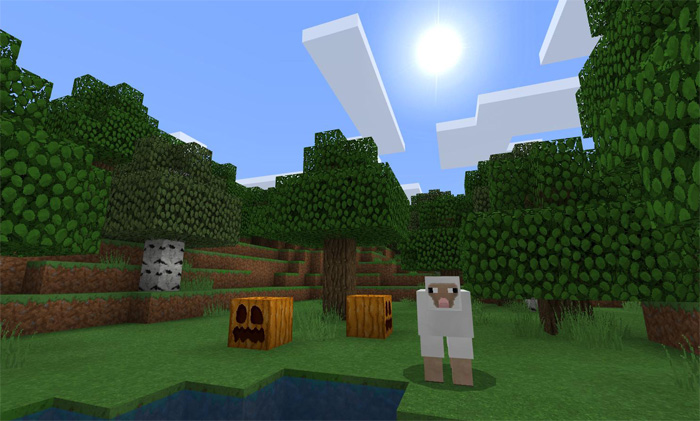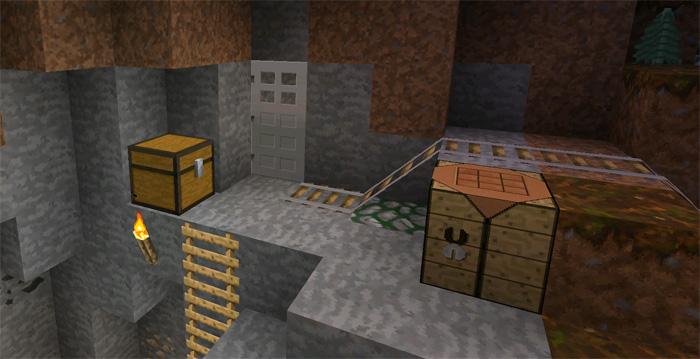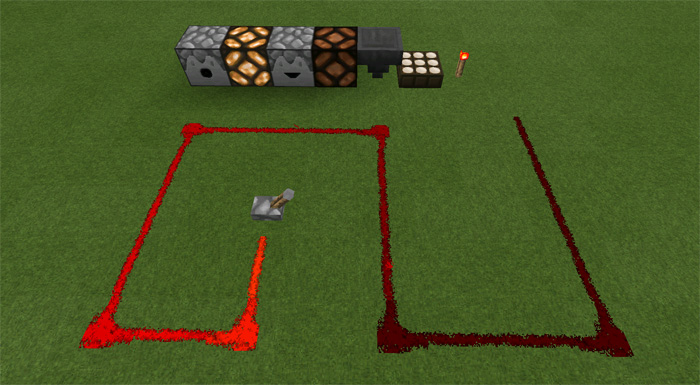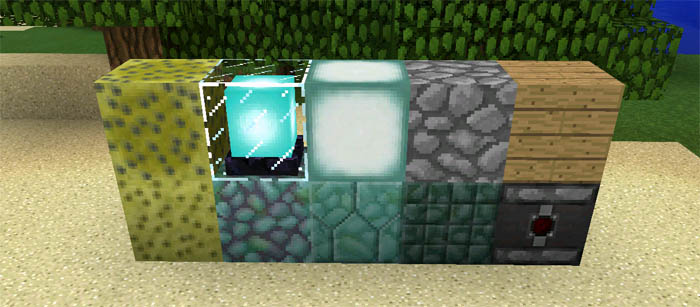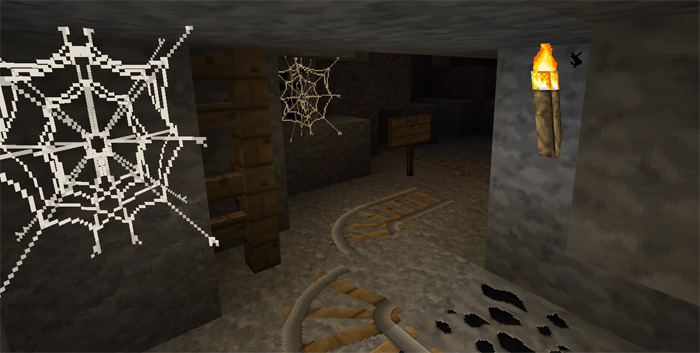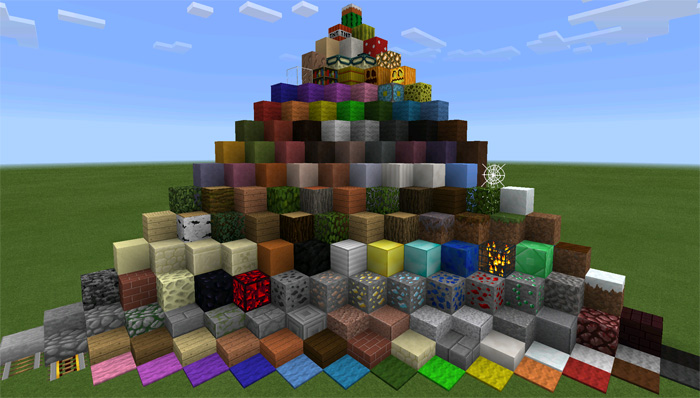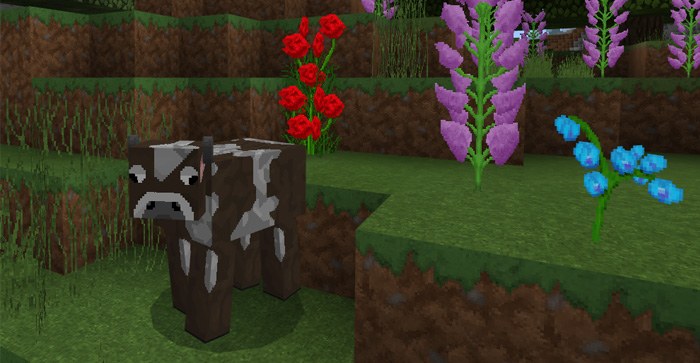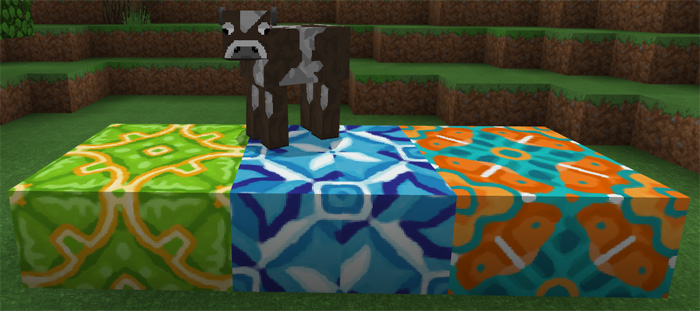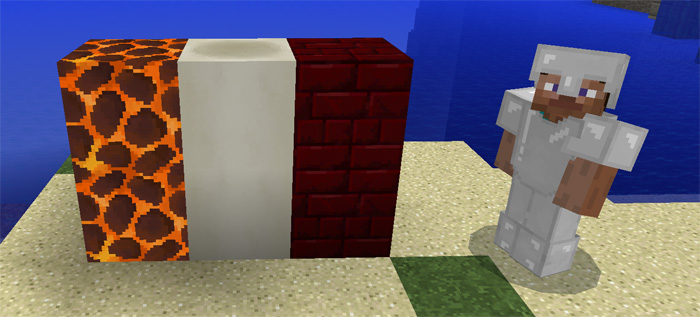 Changelog
Updated the font to 64x
Fixed spruce door
Added texture for wither tipped arrow
Title is now just "Minecraft", prep for the Unified Edition
Removed green and wavy loading bars when a world is loading
Fixed a crashing issue
Windows 10 Edition: Blocks aren't blurry in the hotbar or inventory
Updated the pack description in-game
32×32 Minor Update (7 July, 2017):
Added new 1.1.3 block textures

Magma block
Bone block
Nether wart block
Red nether brick block
Added textures

Banner, banner pattern, parrot entity, parrot and zombie villager spawn eggs, armor stand, armor stand, fireworks, stained glass (& pane), chest blocks in inventory, purple border when hovering over items, jukebox, music disc, book and quill (book UI is still default, will be changed in rev 13 or rev 14), various items and blocks, carpet slot in llama UI, ocean explorer map texture, woodland explorer map texture

When holding map in main hand coordinates will display at the top of the screen
Changes

Progress screen, uses XP bar to show loading
Wither skeleton spawn egg
Note block textures
Leaves (carried, fancy and fast)
Layout for the default inventory
Magma blocks

Desktop UI screens HD (64x)

Beacon, Chests, Dropper/dispenser, Enchanting table, Anvil, Crafting table, HUD Screen, Inventory/crafting screen, Brewing stand, Hopper, Village trading screen

Fixes

Crashing issue when loading pack on 1.2
Manifest warning on 1.2
Wolf collar
Gray specks in carried leaves
Purple shulkers and purple shulker boxes
Compass, clock textures
Saddle and armor slots
Broken armor and offhand slots
Horse jump bar
Item frame background
Map icons
Inventory selection on Pocket and Desktop UI
Installation
Important 1.1.3+ Users: Restart Minecraft after you've installed the texture pack to make sure all game textures are applied.
Version 1.2 Beta
Version 1.1+ (Recommended)
32×32 Resolution
64×64 Resolution
Archive Files
Version 1.0.x
Version 0.16
Version 0.15