This is a fan-made skin pack for all of you Fortnite fans out there. The skin pack includes 9 different skins and each one is based on a cosmetic outfit (also known as skin) which exists in the Fortnite game. One thing that's a little special about this pack is that the resolution of the skins are 128×128.
Creator: NitroProductions (inspiration from @Keyyard)
Updated: 13 December, 2018 (added Lynx with mask / no mask & Zenith with mask / no mask)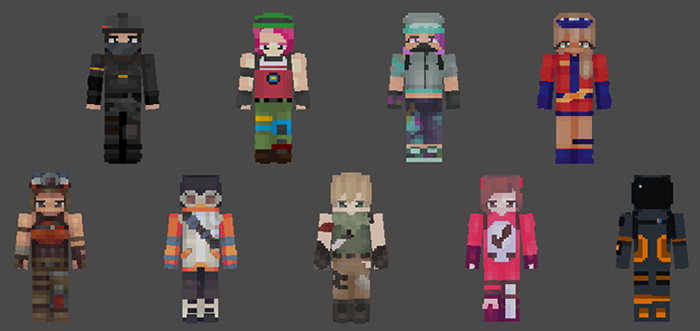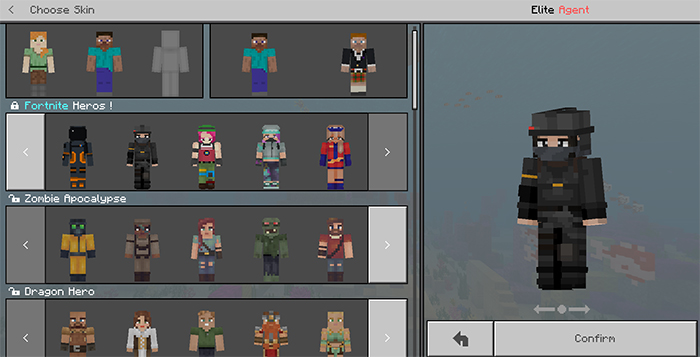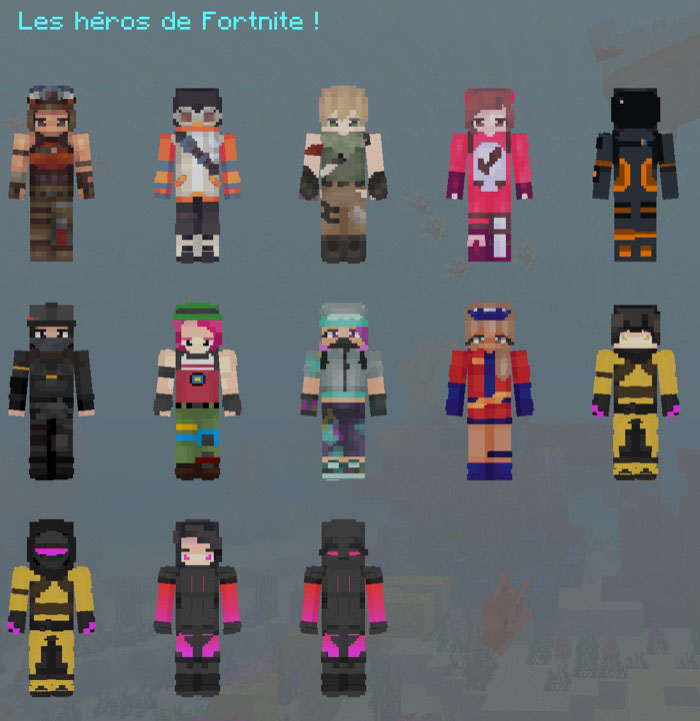 All Skins
Renegade Raider
Sun Strider
Graffiti
Summit Striker
Bullseye
Elite Agent
Dark Voyager
Default Jonesy
Cuddle Team Leader
Installation
Start Minecraft and change your skin.
Select a new skin from the pack!