Super Sweet Survival is a huge survival with too many features to count. The entire map was built in survival mode, so this means that achievements are still available. Right at spawn you will find lots of chests packed with loot to quickly get you going in your survival adventure. It's a great map for anyone who want to jump-start their progress in a survival world!
Creator: Kidsource, Twitter Account
Instructions
At spawn you will spawn inside the house as seen in the screenshot down below. There you will find lots chests stacked with all kinds of items which you might need on your next survival adventures. When you are done exploring the spawn area, find the road to the village. The road is marked with a sign and runs just around the garden of the cobblestone house.
It's a very load road but eventually it will you to a big village. There are many things to explore along the road though.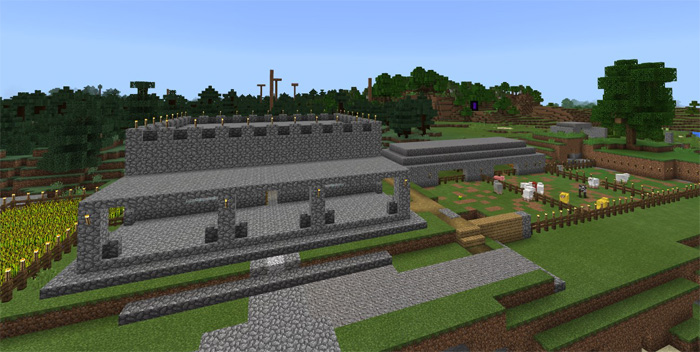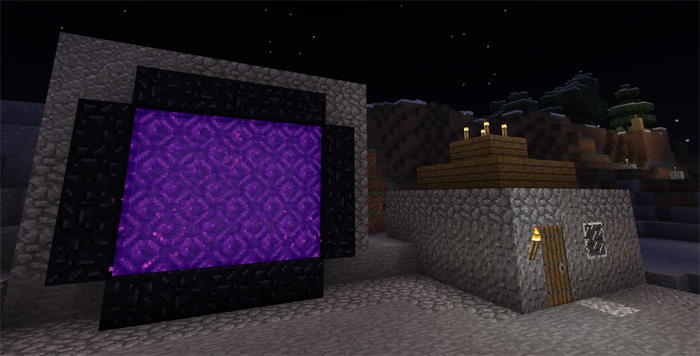 The second village features an upgraded cobblestone mansion, fitted with the best equipment.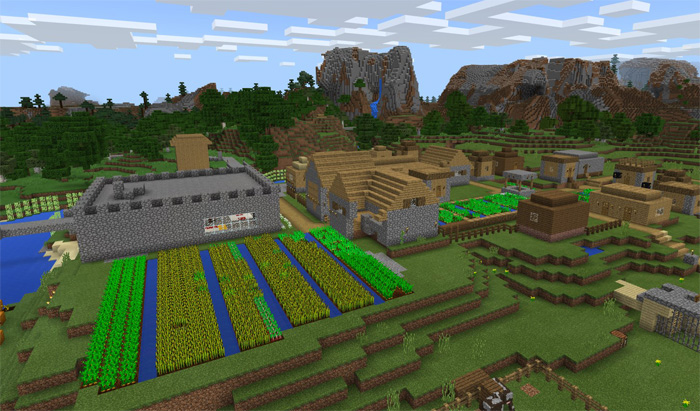 Features
Spawn point house with multiple packed chests
Road system to locate the best features
Multiple Nether Portals
Big village with lots of villagers nad iron golems
Resources like food, tools, weapons, armor and much more
Marked access to 3 ravines
Marked access to a mineshaft
Marked access to a Nether Fortress
Map built entirely in survival mode so achievements are available
Trailer
Installation