This house was originally built by Dan Lags (who is a YouTuber) on the Xbox console edition of Minecraft but it has since been ported to Pocket Edition. It's based on a real life home called The Stone Mansion. Two years ago it was on sale for a price tag of 49 million dollars making it the most expensive home in New Jersey, USA.
Creator: Dan Lags, Twitter Account
Ported by: ModzCraft101, Twitter Account
It's one of the biggest mansions existing for Pocket Edition since it has 10 bedrooms and 17 bathrooms. Hopefully that's enough space for your and your friends.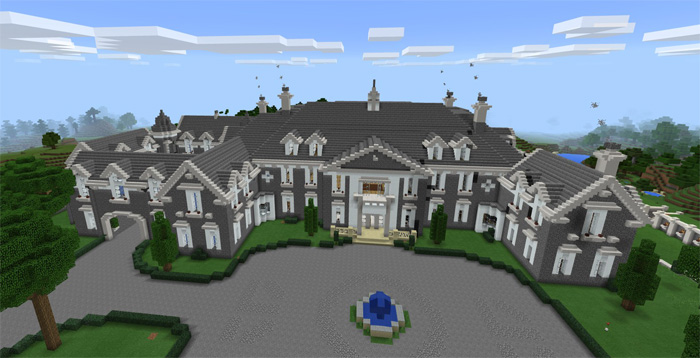 Most of the rooms inside have been decorated. But since it is a ported map there might be a few shadow bugs. Just replace those blocks and it'll be fixed.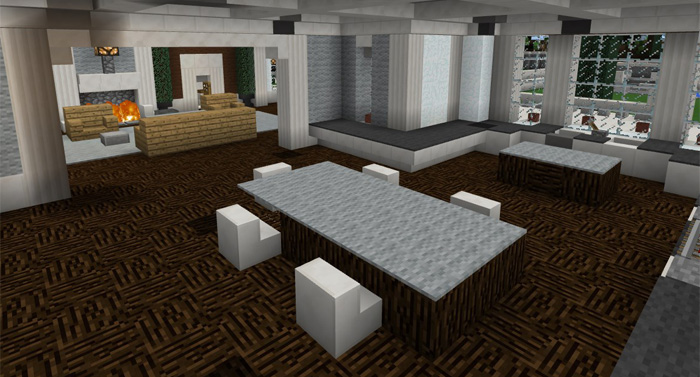 There is a big garden behind the house where you will find a big lawn and a swimming pool.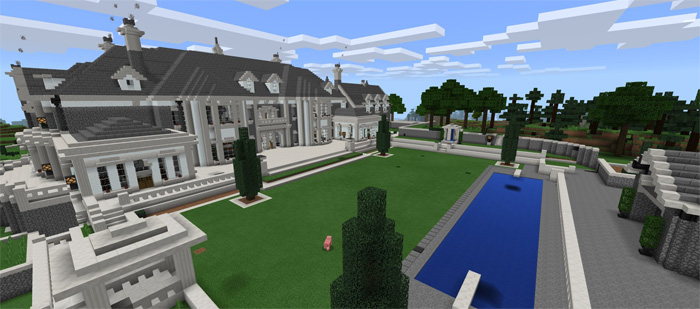 Here you can see a tour of the house but since this is a port it might not include all of the things which are in the video.