Blue Topia is a an amazing city with more than 300 buildings with detailed interiors. There are plenty of different areas worth exploring. Such as Chinese palaces, historical constructions, a Fun Land and tons of others things which are fun to visit. Blue Topia is without doubt one of the most detailed cities available for Minecraft: Bedrock Edition.
Creator: brianching200046, Twitter Account
Updated: 9 June, 2018 (read changelog)
Click here to view the Travel Guide for Blue Topia!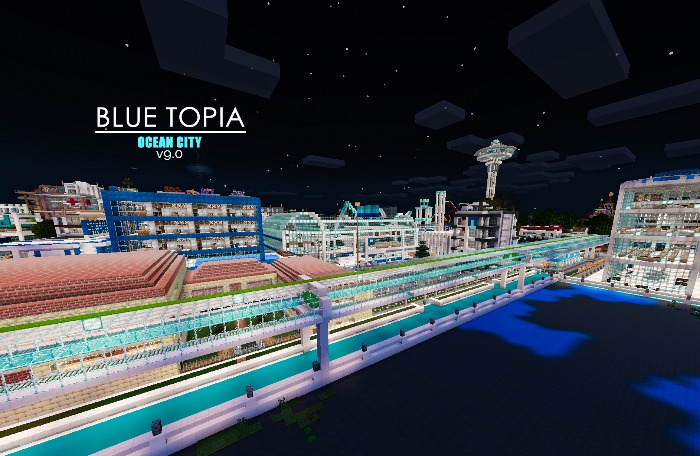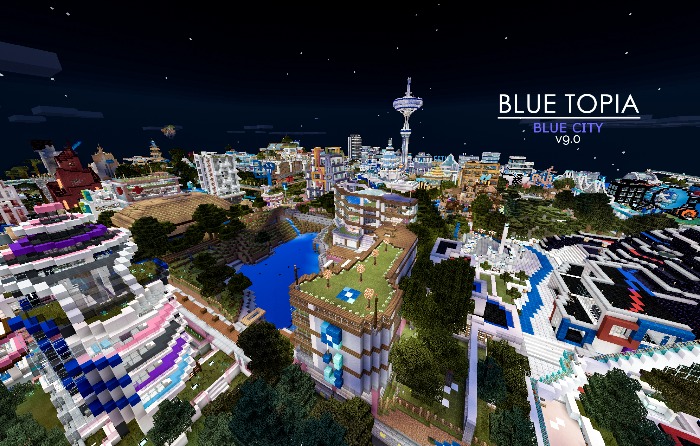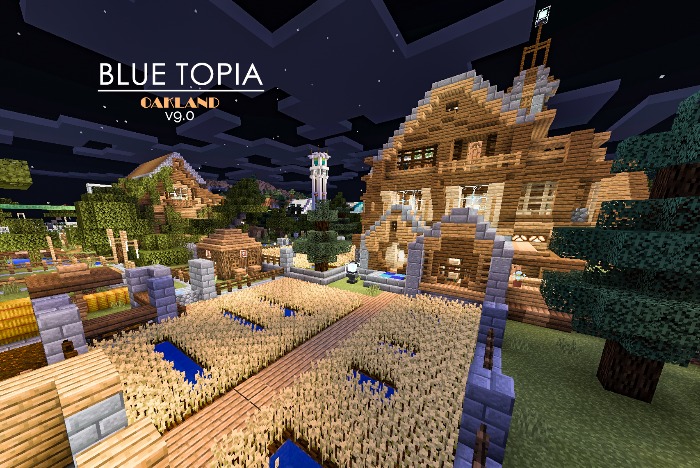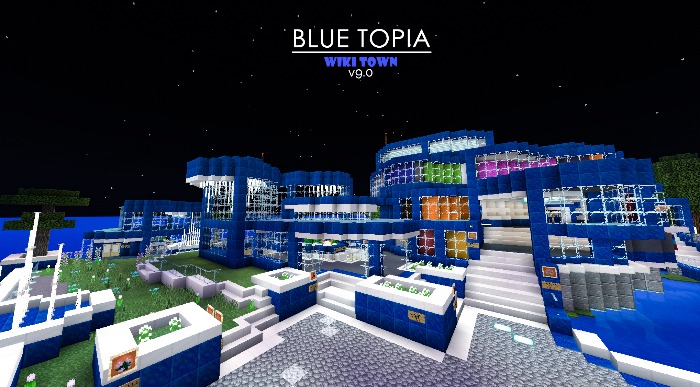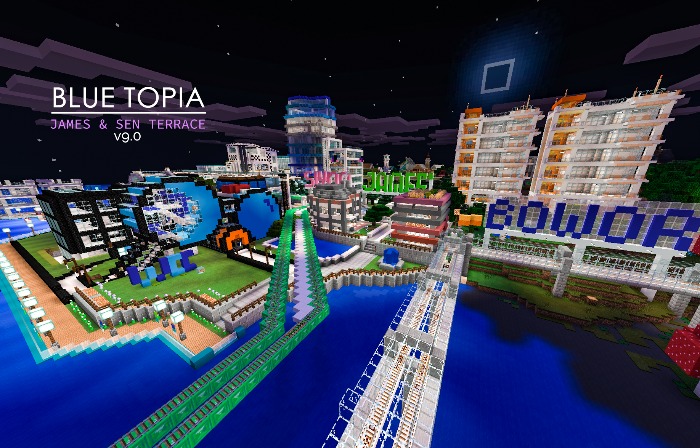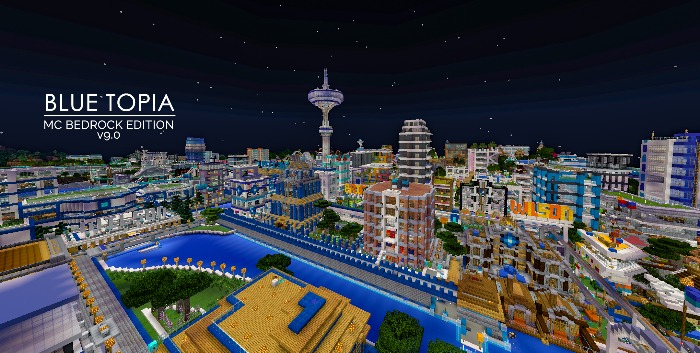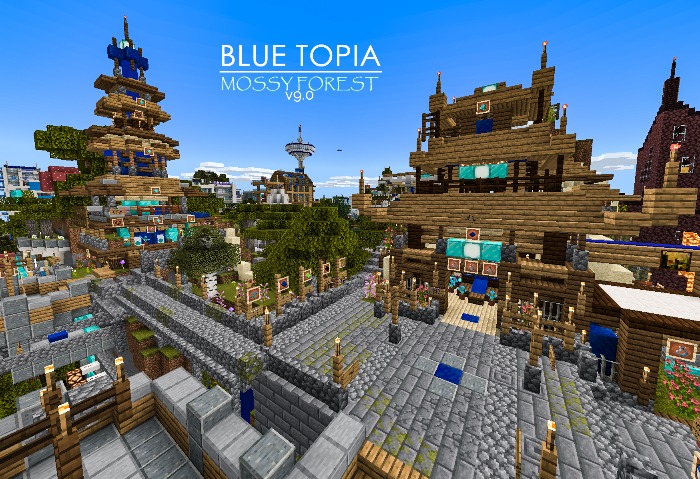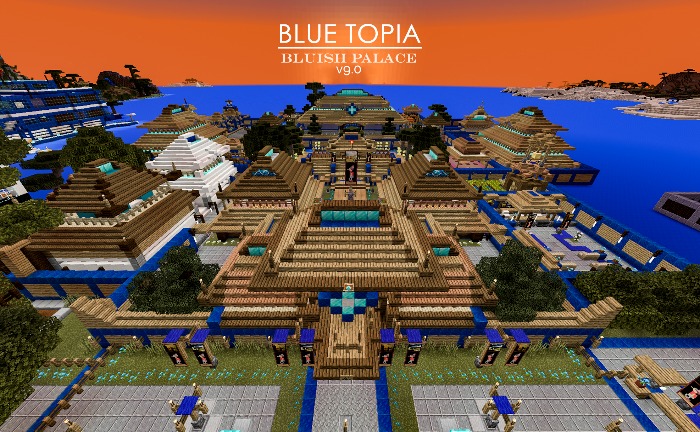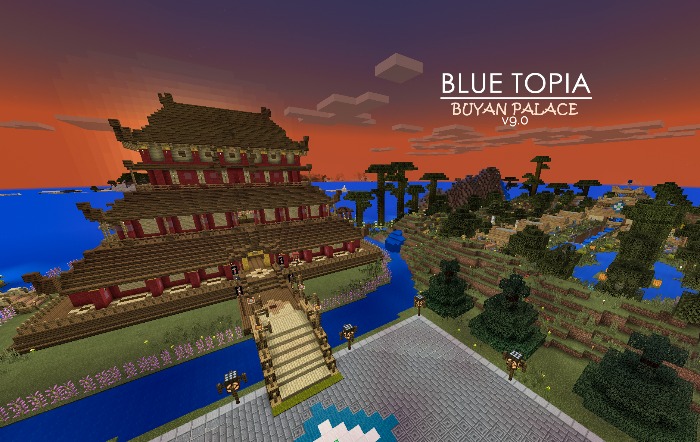 Here are maps over the city.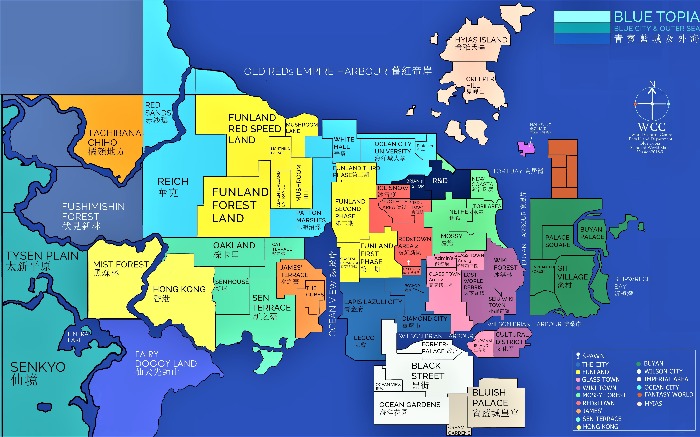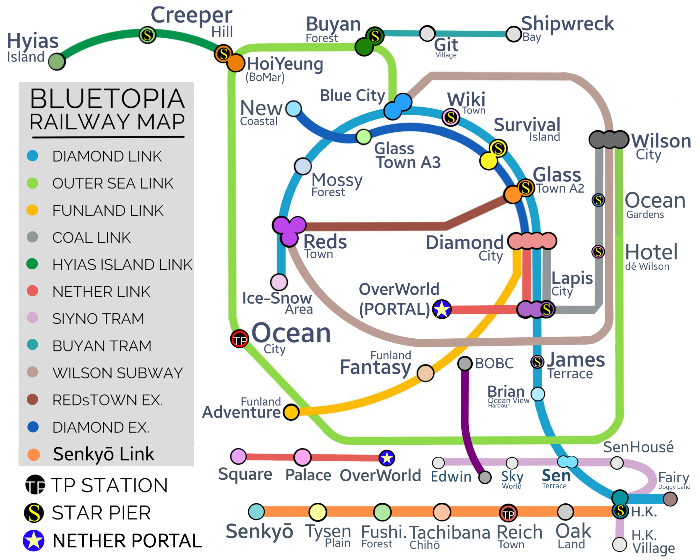 Here's an overview of the city. It doesn't cover all parts.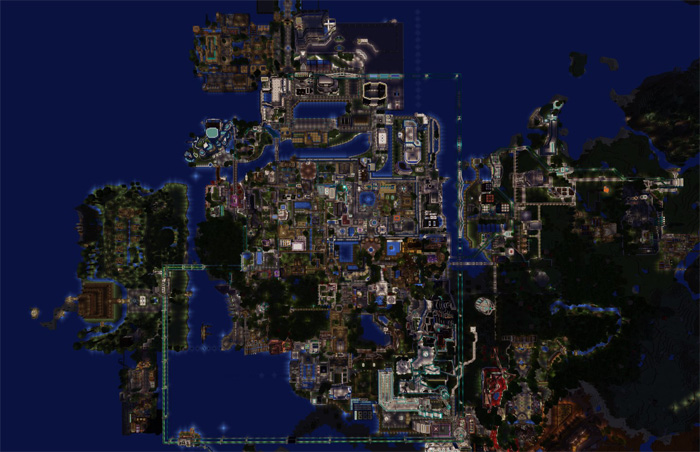 Note from the creator:
BlueTopia, also called Blue City, was created back in 2012 when world generation is still finite. In this eighth release(v9.0) it has been developed into a modern metropolitan. With lights shining, shops around you, fast & easy-to-use transport system, you can get around the world and enjoy the delight of being an MC citizen seamlessly. If you are bothered by the hustle and bustle, you can enjoy your day in FunLand! Here is the city which considers the safety, quality of life of citizens. We hope you a good trip around the city. Check out the travel guide so you won't miss any of the attractions on this map!
Changelog
v9.3 – Update for Mincraft Aquatic Update:
15 more buildings
Whole new! World Height Tower: Much taller now (v9.0)
Whole new! Senkyo Railway Link and New Areas (v9.0)
Whole new! Diamond City REBUILT (v9.3)
Reconstruction! Glass Town A2 and FunLand Fantasy World (v9.0)
Whole New Development! Reich Town, Wiki Town, Ocean City (v9.3)
Installation
Important: This map's file size exceeds 100 MB and will take quite a long time for most of you to download.
Select 0.BlueTopiaMCPEv2018.mcworld and download it
Import the .McWorld file to Minecraft
You can get a .ZIP and other files at the same download location as the one linked above.