Blue Topia is a a huge and amazing city with lots of districts and areas to explore. There are structures everywhere you look and it's actually some really cool architecture well worth checking out. It's definitely one of the most detailed city out there for the Bedrock Engine of Minecraft. You could most likely spend hours exploring it.
Creator: brianching200046
Updated: 15 October, 2017 (read changelog)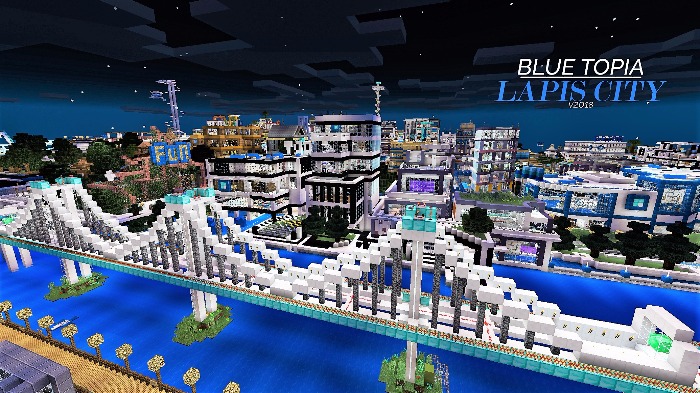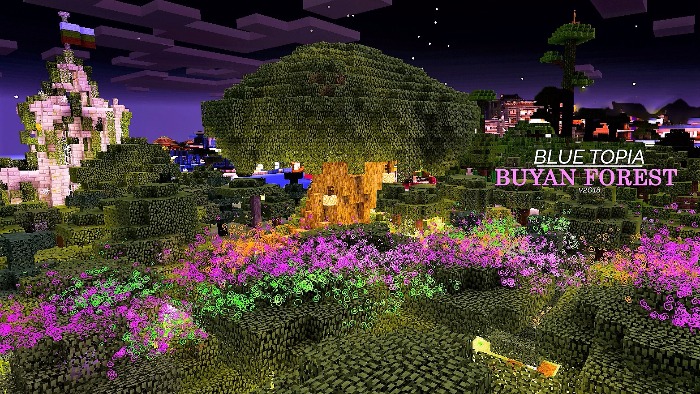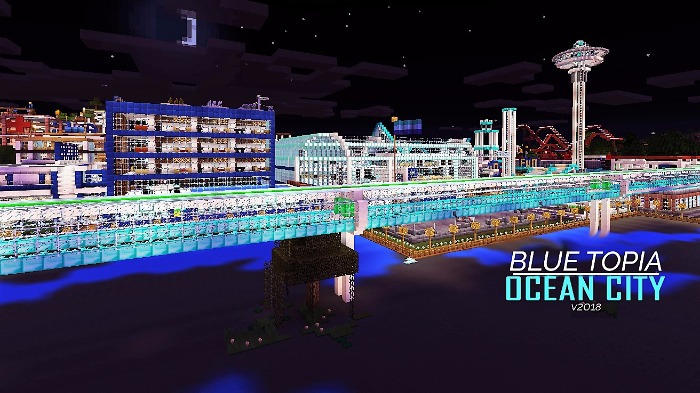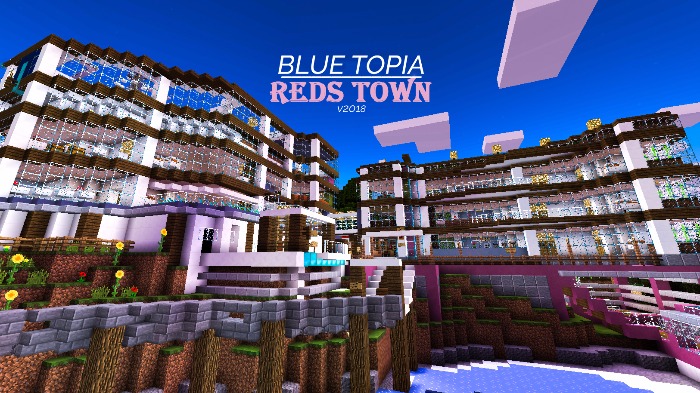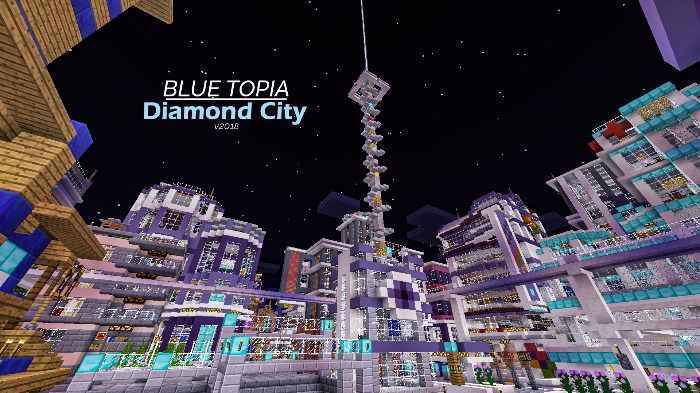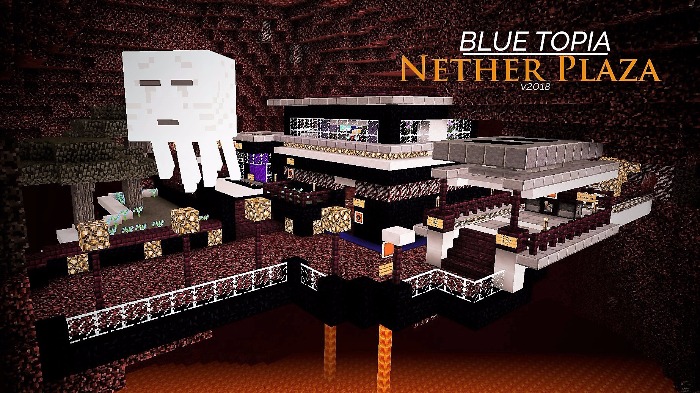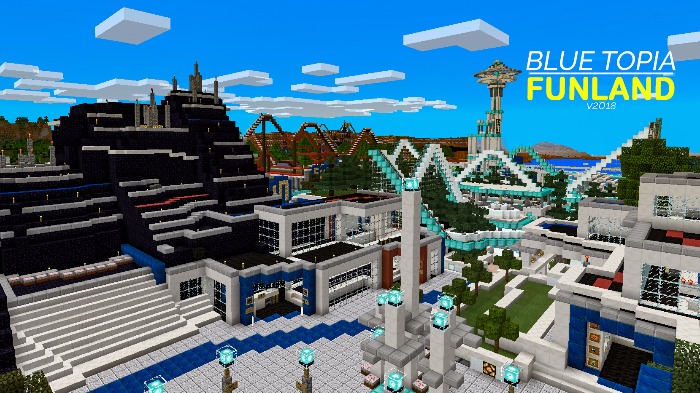 Here's a map over the city.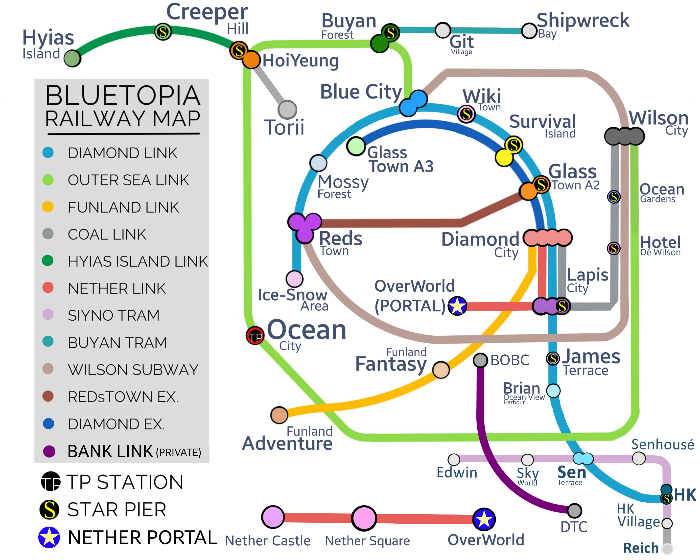 Here's an overview of the city. It doesn't cover all parts.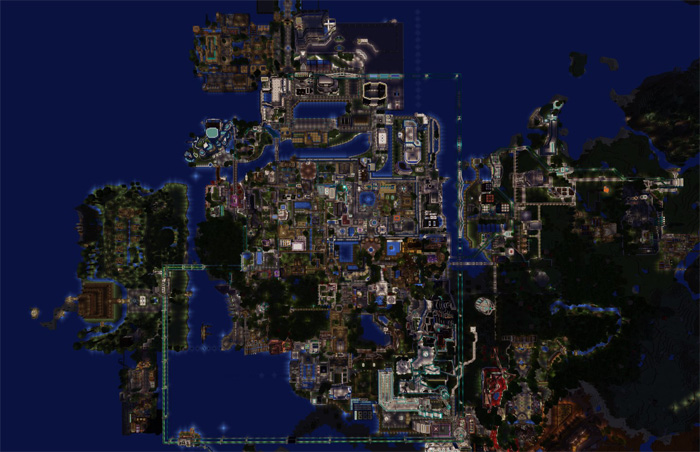 Changelog
Few more buildings (now around 245 buildings in total)
Archery Centre in Sen Terrace
The city center and country first street has been completely rebuilt
Revised Glass Town and Lapis City
Installation
Important: This map's file size exceeds 100MB and will take quite a long time for most of you to download.
Click on the download button/arrow in the top right of the page (choose the 2nd file to download a .zip)
Next it will say that the file size is too large to be scanned (don't worry about this, I've already downloaded it and tested it)
Click the download button
The file size is quite big and will take a long time for most people to download. Be patient and wait.
Then click "Open in Minecraft PE"