This add-on introduces 12 different furniture to the game. There is a good variety of different furniture. Everything from kitchenware like a stove or a zink to products for entertainment such as a pool table, piano and PC gaming set. The main thing which makes this add-on stand out is that it replaces mainly blocks so you'll still have the majority of mobs in-game as very few of those are replaced.
Creator: ROBERTGAMER69, Twitter Account, YouTube Channel
How does it work?
As most furniture replace blocks this means that you can easily rotate the furniture in any direction that you like. Some furniture, such as chairs and couches, also have some functionality in that sense to you can sit on them.
The best way to obtain the new furniture is to trade with a villager as some blocks aren't possible to retrieve via the inventory in Creative Mode.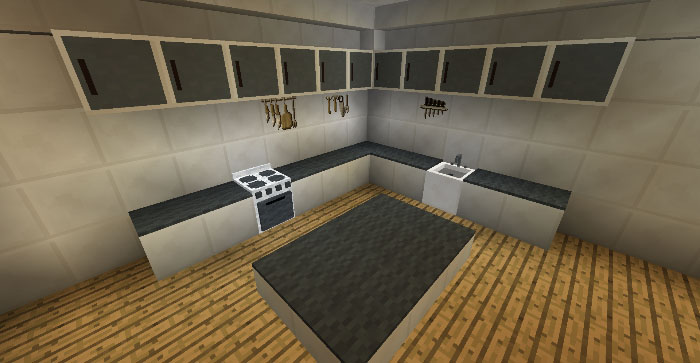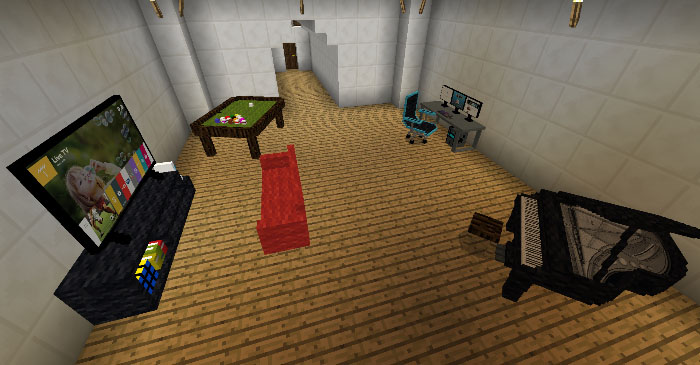 You can change the tablecloth by using any of the dyes in-game. This means that you can decorate your home in the colors that fit specifically for the room you're decorating.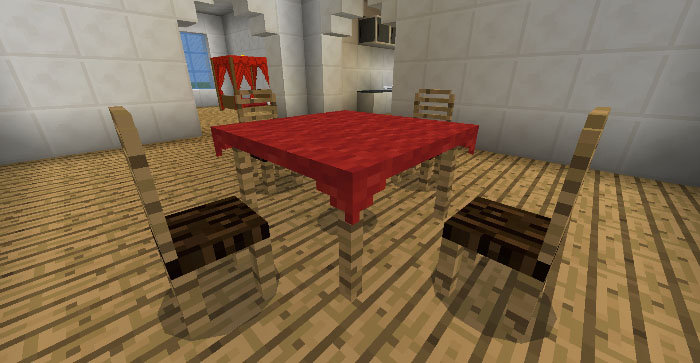 Furniture
Here's a list of the furniture included with this add-on.
TV – Creeper Head
Gamer PC Set – Dragon Head
Stove – Wither Skeleton Skull
Pool table – Zombie Head
Chairs & Couches – Zombie Villagers
Piano – Steve Head
Colored 3D Beds – Replaces all beds
Table – Shulker
Kitchen furniture – stonecutter
Lucky block – Nether Reactor
Barrier block – Nether Reactor2
False End portal – Nether Reactor3
Installation
Activate the packs for a world in-game