The Mutant Creatures Add-on turns 12 of the mobs in Minecraft PE into mutants with incredible powers. But their great powers also come with a changed appearance which makes most of them look more scary. If you are looking for an add-on to increase the game difficulty a few notches then this is a great option.
Creator: Jujustyle7, Twitter Account
Updated: 9 March, 2017 (read changelog)
Which mutants exist?
All of the following mobs replace their original mob type in-game. This means that the world will be a lot more difficult as each mutant is much stronger than their predecessors.
Neither of the mutants get affected by fall damage. All mutants have a small drop chance for dropping a mutant head which can be worn by the player.
Mutant Zombie & Husk: This is basically a beefed up version of the ordinary zombie. Its body is much larger and this positively affects its ability to fight and it also runs faster.
Health: 75 hearts.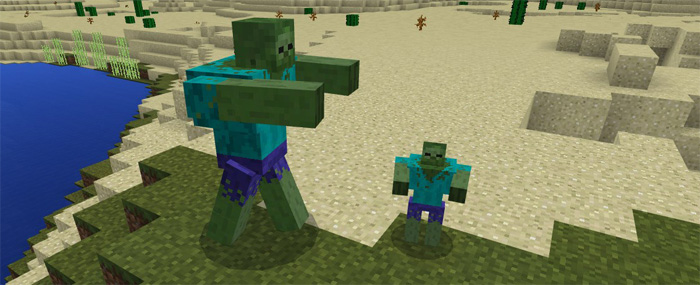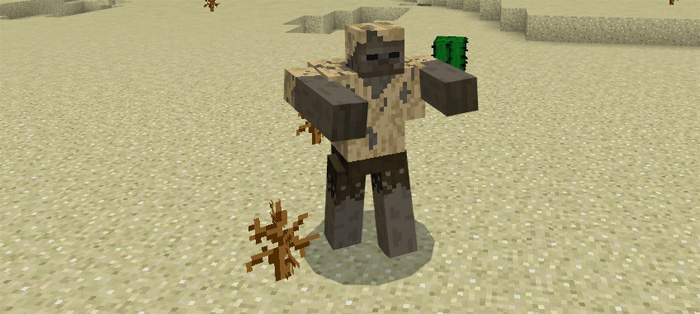 Mutant Creeper: They have four legs and a crooked neck which make them look more similar to a spider and as a result a little bit scarier. They cause much greater explosions but the fuse is longer so you have a better chance of getting away. As soon as their health is low they try to explode.
Previously they were afraid of ocelots but that is no longer the case. Now they will attack them.
Health: 60 hearts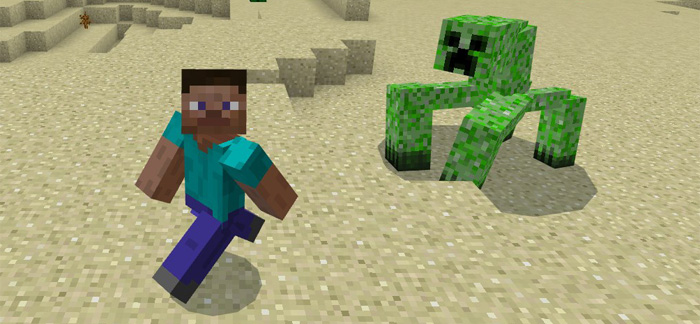 Mutant Stray & Skeleton: Both of them have become more skillful archers as they now fire 5 arrows at the same time. They hunt players and wolves. If you kill them they won't drop any bows.
Health: 65 hearts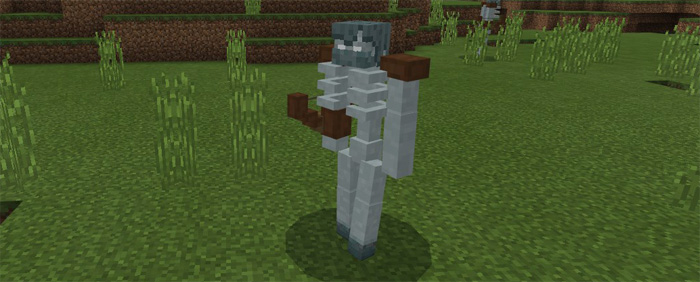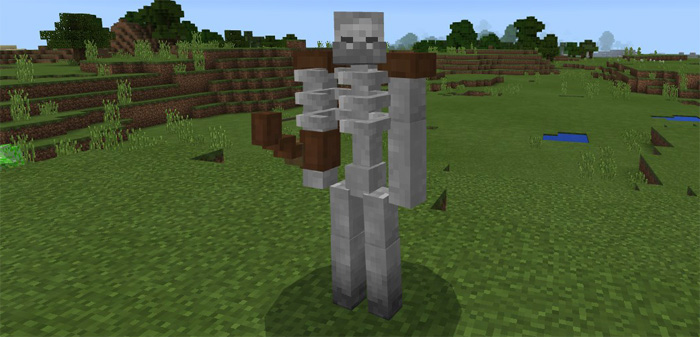 Mutant Wither Skeleton: The Wither Skeleton has never looked more frightening. It has a thick bone structure and wields a huge sword. It's not afraid of wolves anymore and it doesn't drop swords.
Health: 65 hearts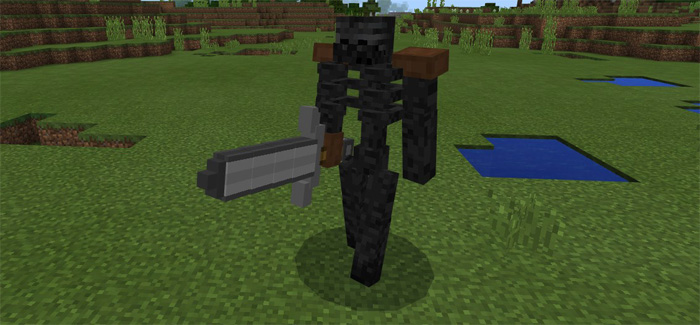 Mutant Enderman: The Enderman has a tall and slender body. It's much faster than most mobs and it is also more dangerous since it has the ability to detect you much quicker as well as deal more damage.
Health: 100 hearts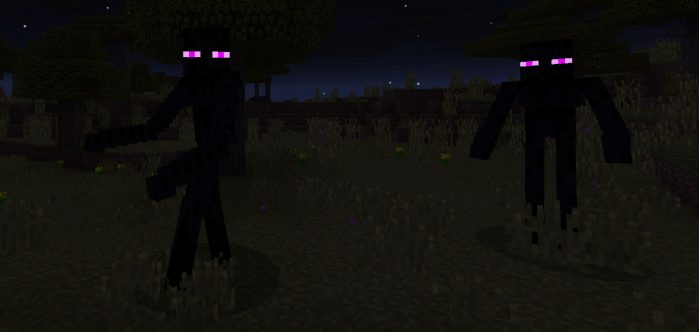 Mutant Iron Golem: This creature is the strongest of them all and you really want to keep it close to you in case you ever decide to fight any of the other mutants. It has much bigger arms than an ordinary iron golem. It drops iron ingots, flowers and iron blocks.
Health: 200 hearts, Damage: 45-55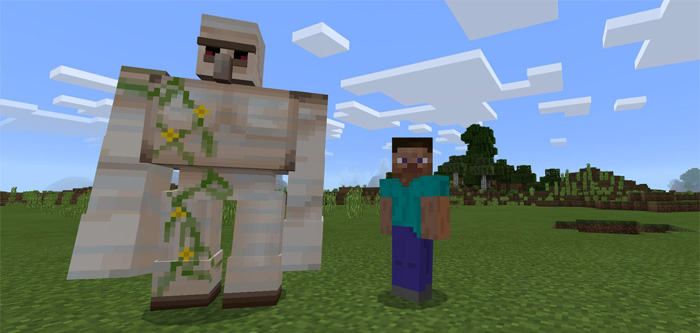 Mutant Spider and Cave Spider: Even though they are slightly larger than ordinary spiders they can run much faster and cause a whole lot of more damage.
Health: 75 hearts, Damage: 10
Mutant Zombie Pigman: A neutral creature which only attacks to defend itself. If you kill one it will drop a bunch of gold ingots, gold nuggets and rotten flesh.
Health: 65 hearts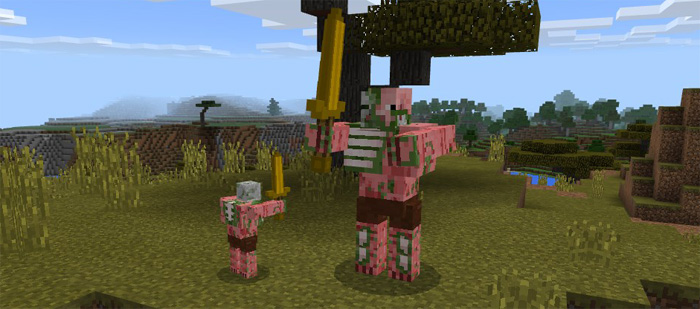 Mutant Wither Boss: It's impossible to escape the wrath of the mutant wither boss. It's much harder to kill and that's mainly because it has much more health. If you kill one it will drop wither skulls, a nether star and a bunch of diamonds.
Health: 425 hearts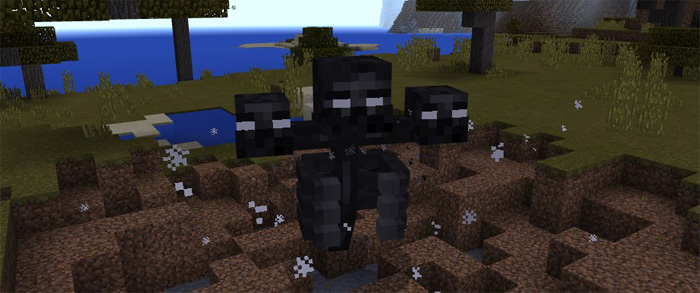 Changelog
Mutant iron golem
Mutant spider and mutant cave spider
Mutant zombie pigman
Mutant wither boss
Custom sounds (enderman, creeper, zombie, husk, skeleton, wither skeleton, stray, wither boss, iron golem, zombie pigman, spider, cave spider, zombie villager)
More loots
Mutants have the chance to drop heads
Mutant creeper stops running while it's exploding
New model for the mutant enderman
Installation
Activate the pack world a world in-game