This map provides detailed explanations for some of the new features such as banners, armor stands and other things which are being added in version 1.2 for Minecraft. The beta launched very recently and it's available for Windows 10 (desktop) and Android users. If you are looking to learn more about this update then give this map a try (or check out the changelog here).
Creator: Cheete, Twitter Account
Banners, armor stands and books are some of the new features you can expect to experience in the Better Together update.
Pick up the books from the chests and read detailed descriptions about each new feature. (Windows 10: right-click to read a book, Android: tap on the ground to read a book)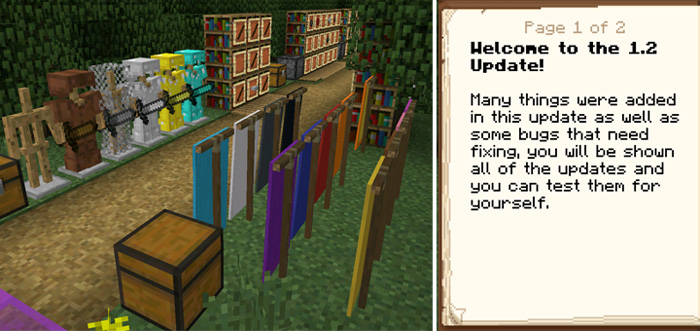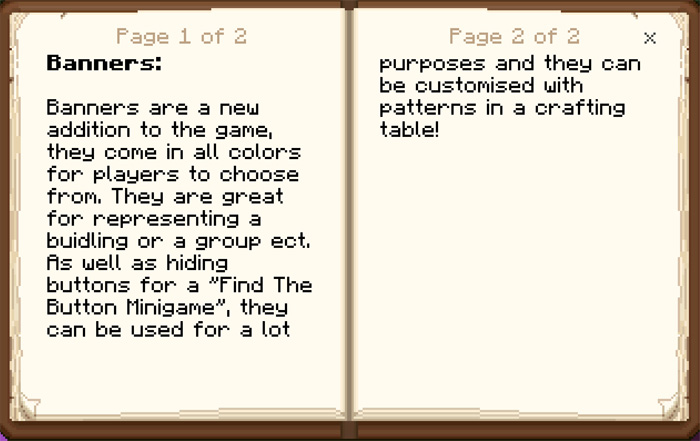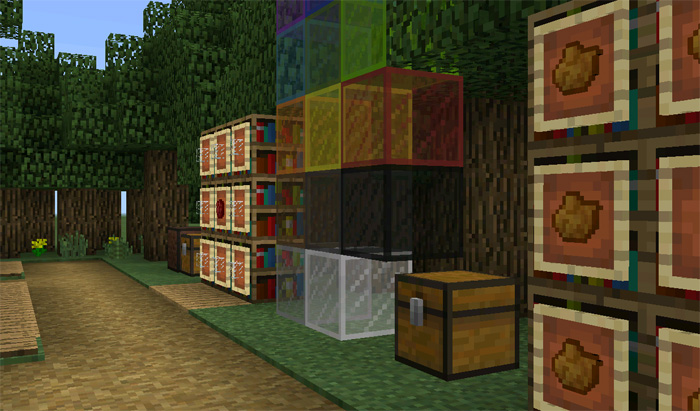 Make sure to read the changelog and the FAQ for more information about the new update!
Important: This requires the 1.2 beta which is currently limited to Windows 10 and Android users only! Find out how to join the beta by clicking here!