In this seed you will be able to find an exposed dungeon with two chests not far from spawn.
Found by: Flash_SP
Go in the direction of the river ahead of you. Eventually it will take a turn to the right entering into a valley of a savannah biome.
Just continue following it and then after 20-30 blocks turn to your left and you will see an opening in the side of the mountain of the valley. In there you will be able to see an exposed dungeon with a zombie spawner and two chests.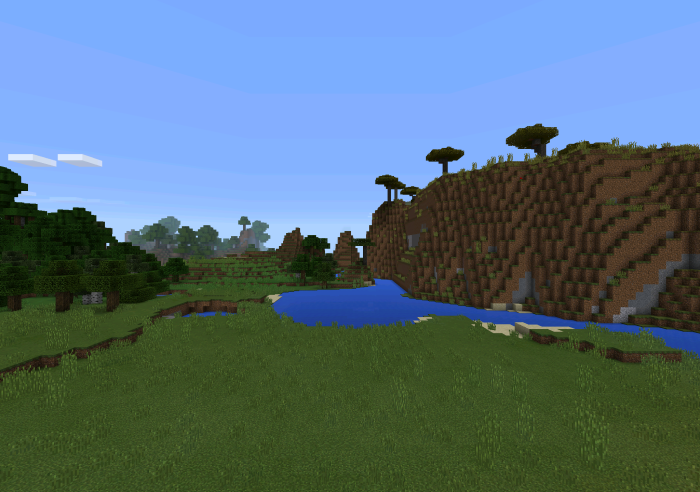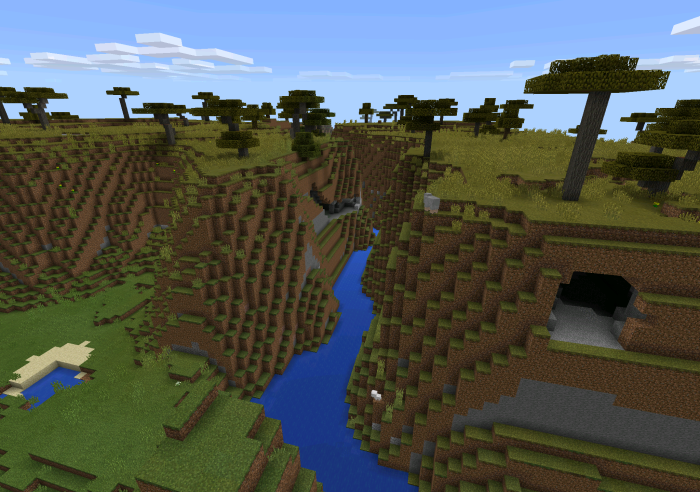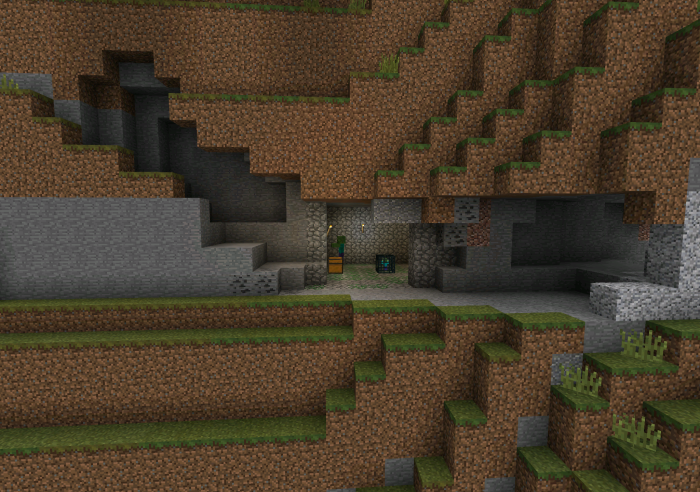 In the two chests you will find the following items:
6 strings
11 gunpowders
1 bread
2 iron ingots
Seed: 12808